Diving with… Rocio Del Mar and Quino El Guardian Liveaboards, Mexico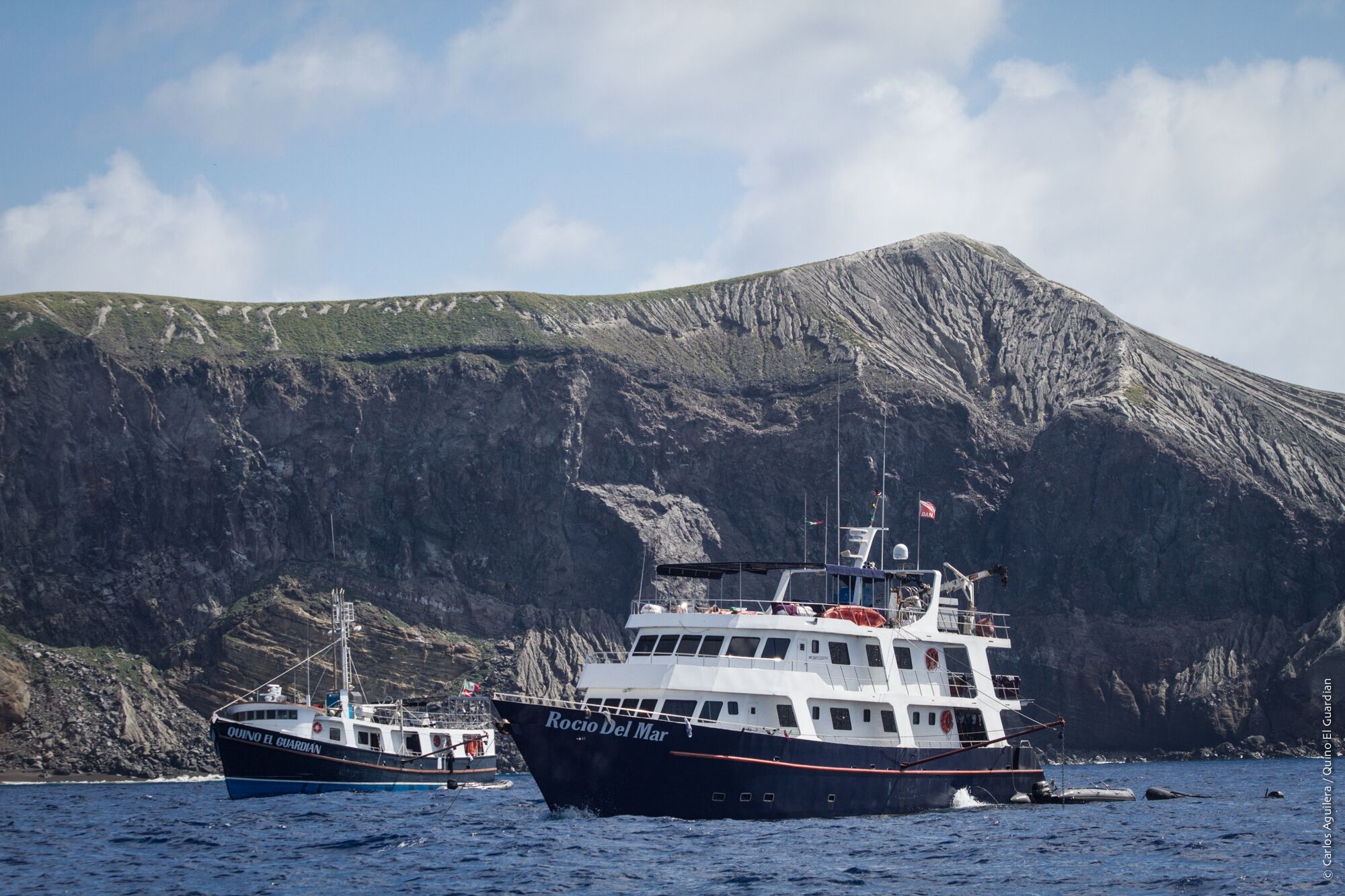 In this new ongoing series, we speak with the people who run dive centres, resorts and liveaboards from around the world about their businesses and the diving they have to offer
---
What is your name?
Susan Long
What is the name of your business?
Rocio Del Mar Liveaboard and Quino El Guardian Liveaboard
What is your role within the business?
Sales & Marketing
How long has the business operated for?
Since 2008
How long have you dived for, and what qualification are you?
I have been in the diving industry for 22 years of which most was designing and manufacturing drysuits for divers all over the world. It is with great excitement that I can take this experience and focus on an entirely new area of diving – dive travel on liveaboards in the beautiful waters of Mexico with an incredible team of people at Rocio Del Mar & Quino El Guardian.
What is your favorite type of diving?
Any diving where I get to see critters! I especially love diving with sea lions and manta rays. I've been able to snorkel with whale sharks and sperm whales. I love seeing eels and octopus when they are as interested in me as I am in them. And nothing compares to being just one-of-the-guys when swimming inside a huge school of fish.
If you could tell people one thing about your business (or maybe more!) to make them want to visit you what would it be?
It's all about the crew. The moment you walk onto Rocio Del Mar and Quino El Guardian you are family. Not only do they take care of your needs, they make everything fun, light hearted and safe. From the first buenos diaz in the morning to the last buenos noches at night, it is nothing but smiles and helpfulness. The entire crew from the captain to the engineer, from the steward to the chef, from the divemasters to the panga drivers, are there to work together as a team. It's all about the crew who make it all about YOU.
What is your favorite dive in your location and why?
In Socorro it would be diving with the manta rays and in the Sea of Cortez it would be diving with the sea lions. This past season the manta rays came so close and slow – they seemed to look me in the eyes. It made me catch my breath – it was absolutely magical and something I had never felt before. They made me feel special and unique; like they were checking me out!
In the Sea of Cortez it's diving with the sea lions. It's like diving with friendly black Labrador retrievers with their big, brown sweet eyes. Having one nibble on your fin is one of the greatest joys on earth!
This past summer I got to snorkel which Sperm Whales in the Sea of Cortez. Oh and did I mention dolphins – when they swim up to you and say hi? There is just so much in Socorro and the Sea of Cortez – and it's so close for so many of us! Why fly to the other side of the planet? It's all here and it's all so amazing!
What types of diving are available in your location?
We have two liveaboards that offer 8, 10 and 13 day trips. We also have Citizen Science expeditions aboard Quino in which a scientist involves divers in their research such as shark and manta tagging, animal identification, DNA sampling, whale song recording, etc. They also do daily presentations on animal behaviour, migration, conservation and more. Liveaboards offer the best vacation I can think of – the excitement of diving with maximum relaxation. You just eat, sleep and dive…
What do you find most rewarding about your current role?
Being part of an amazing group of people who care about the divers/customers, take pride in the boat and the service they provide, and do their best every day to be their best. I get to help people have experiences and make memories that will last their lifetime.
What is your favorite underwater creature?
That is hard as there are so many that I love – but I have to say sea lions.
Are there any exciting changes / developments coming up in the near future?
We are working diligently on developing a team of scientists for our Citizen Science program aboard Quino El Guardian. It takes diving to a whole new level. Divers are always looking for new adventures and this gives it to them along with a purpose. The more we know about the ocean and its inhabitants, the more we love them. And the more we love them, the more we will do everything within our power to preserve them. Citizen Science is diving with a purpose and Quino El Guardian is leading the way in this new adventure!
As a business, what is the biggest problem you face at the moment?
With our newest boat, Quino El Guardian, we have 4 cabins with 4 bunks each and one cabin with 2 bunks. People who have travelled with us on Rocio Del Mar are used to a private cabin with their own bathroom so the fact that these are more relaxed accommodations can be a bit off-putting for some.
On Quino we have 4 full-sized bathrooms, each assigned to a cabin (typically assigned by gender). This way a guest is only sharing a bathroom with 3-4 other people at most so they can leave their personal items inside. It's really much more convenient then people may initially think.
The best part about Quino is we take a maximum of 16 divers which is the perfect size because you really get to know everyone on board. It's super easy to get around the boat – from the dive deck to the galley for food then hop up to the shaded sundeck for a quick nap. Wash, rinse, repeat…
Is your business involved in any environmental work?
As I mentioned earlier, we have our Citizen Science program on Quino El Guardian (Quino – named after the owners grandson plus THE GUARDIAN). This is a totally unique program that we offer. We have a scientist on board (they often bring one or two of their Ph.D students with them) and they give divers the opportunity to participate in their research. It could be on sharks, mantas, reef ecology, mobula rays, echinoderm diversity (sea stars and sea cucumbers), and more. Much of this work goes into the preparation of documents and papers which in turn goes to governmental agencies to help increase the protection for these remote and pristine areas.
How do you see the SCUBA / Freediving / snorkeling industry overall? What changes would you make?
Our industry is aging. We need to find more ways to engage younger generations. That is why Quino's Citizen Science program is so important. People want to be part of something bigger than themselves and to do something that can have a positive impact on our planet.
I would make our industry as welcoming as possible, i.e. opening up the Diving Equipment & Marketing Association annual trade show to the public. It is a wonderful show and divers love to see and touch things. This would be a great way to welcome ALL DIVERS into one big family.
What would you say to our visitors to promote the diving you have to offer?
Rocio Del Mar and Quino El Guardian offer divers wonderful adventures from the pelagic animals of the Socorro Islands to the remoteness of the Sea of Cortez. The Sea of Cortez is so easy to get to as guests typically fly in and out of the Phoenix, AZ airport. There is a 3.5 hour shuttle that takes you right to the boat. The next morning you wake up at an island that is so remote you will truly feel as if you have gotten away from it all. You may see one or two other boats the entire week and the sky will be so lit with stars you will be able to see the Milky Way and passing satellites. Why spend two days to get somewhere when you can spend that time diving. Come with us to the Sea of Cortez and our Explore Baja expeditions. You will love them!
To find out more about Rocio Del Mar and Quino El Guardian Liveaboards please visit www.RocioDelMarLiveaboard.com and www.QuinoElGuardian.com and see their Facebook pages at www.facebook.com/RocioDelMarLiveaboard and www.facebook.com/QuinoElGuardian.
Susan is always happy to answer your questions. Get in touch directly with her at SLong@RocioDelMarLiveaboard.com.
Relief Fund raises over $26k to support PADI Members impacted by recent Maui fires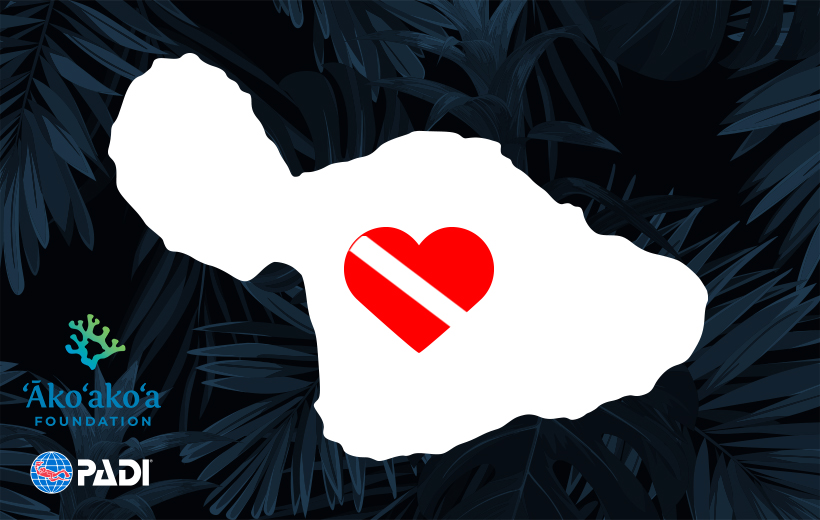 In response to the devastating wildfires in Maui, Hawaii, PADI® teamed up with the Ako'ako'a Foundation, creating a relief fund to directly assist members in Maui get back on their feet and in the water as soon as possible. To date, $26, 961has been raised to support PADI Members impacted by the recent fires.
The Ako'ako'a Foundation is based in Kailua-Kona on the Big Island of Hawaii, whose passion and purpose is to unite the stakeholders of Hawaii's nearshore marine environments and work together to create positive ocean change.
"Our thoughts and prayers go out to all those who have been affected by this tragedy," says Drew Richardson, CEO and President of PADI Worldwide. "United above and below the surface of our shared blue planet, we stand together with the dive community to provide strength and speed in recovery efforts."
Join PADI and the Ako'ako'a Foundation with your support of relief efforts for the diving community.
100% of all donations to this relief fund will be distributed directly to dive professionals in Hawaii in need of recovery from the devastating fires.
If you are an individual or business in Hawaii who wishes to extend or receive support, contact PADI Regional Manager Kyle Ingram at kyle.ingram@padi.com.
Oonasdivers say Hola! to Mexico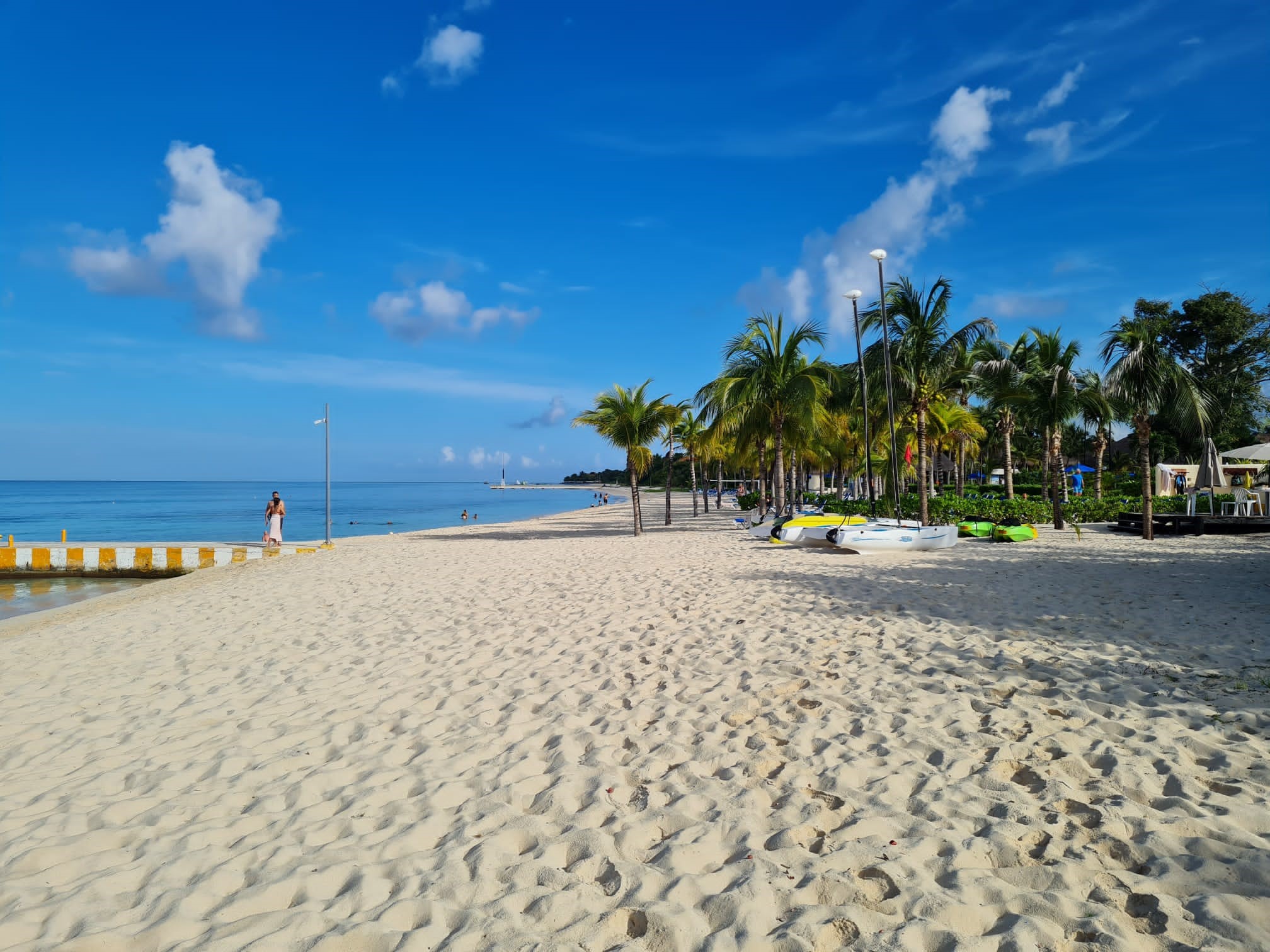 Oonasdivers is very excited to annouce a big Hola! to a new destination: MEXICO!
Here's what they have to say:
The land of tacos, tequila and so much more!
Discover a world of tropical indulgence and endless adventure on the Mexican-Caribbean coastline: exquisite beaches, sumptous retreats, turquoise waters, palm-studded sands, mouth-watering cuisine, diverse landscapes, ancient marvels and picture-perfect vistas. Mexico is an icon for the tropical beach idyll, the spirit of escapism and the warmth of authentic culture.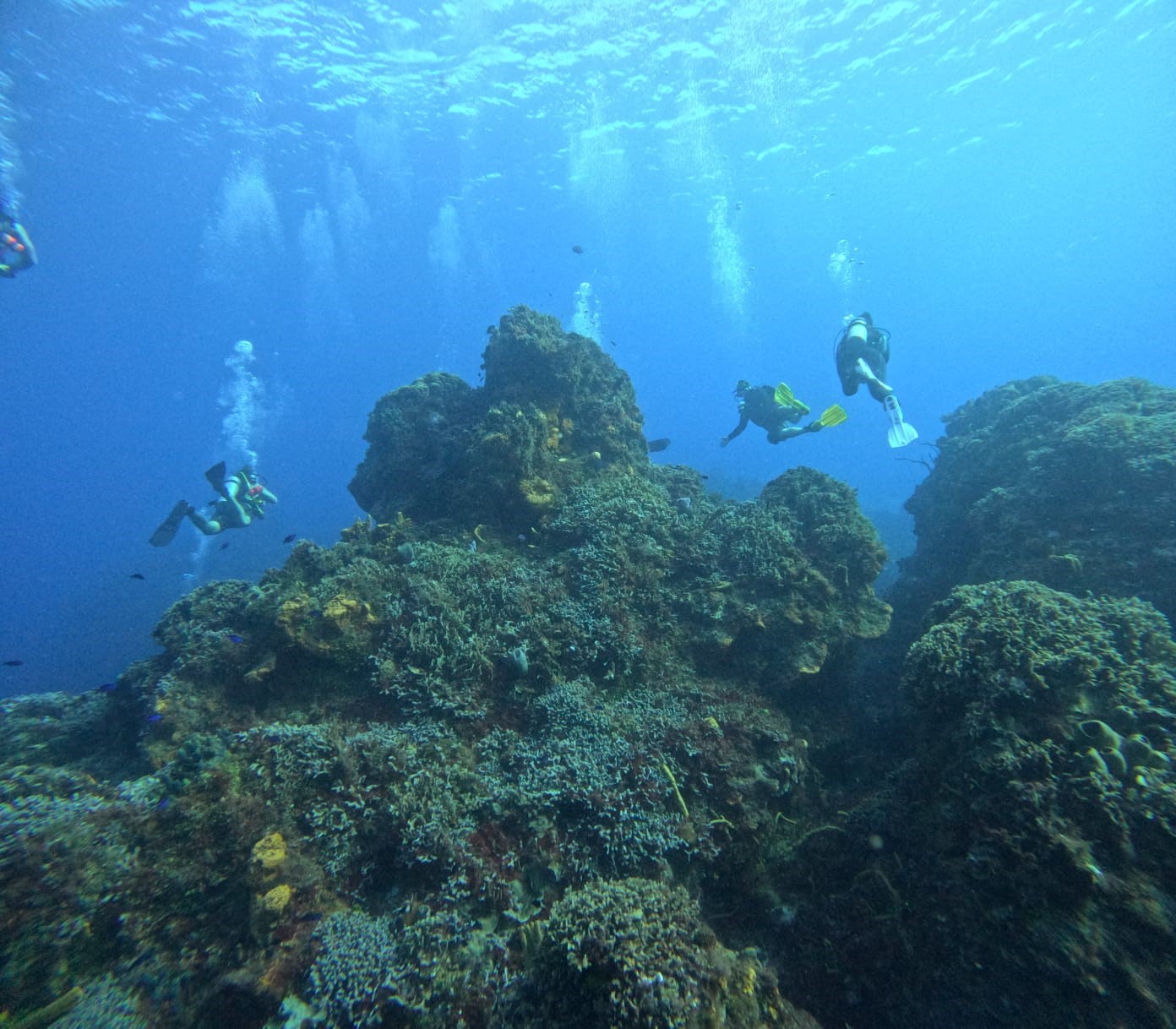 Yet Mexico's true standout gem is what lies beneath the surface of its waters. Home to the Earth's second largest coral barrier reef, the world's largest underwater cave system, spectacular geological features and breathtakingly unique landscapes, Mexico's thriving eco-system is sure to delight every diver.
A slice of paradise on every shoreline – both above and below water – and now the team at Oonasdivers want to bring the Mexican adventure to you.
Prices for a dive holiday to Cozumel start from £1995pp and Playa del Carmen from £3295pp with Oonasdivers.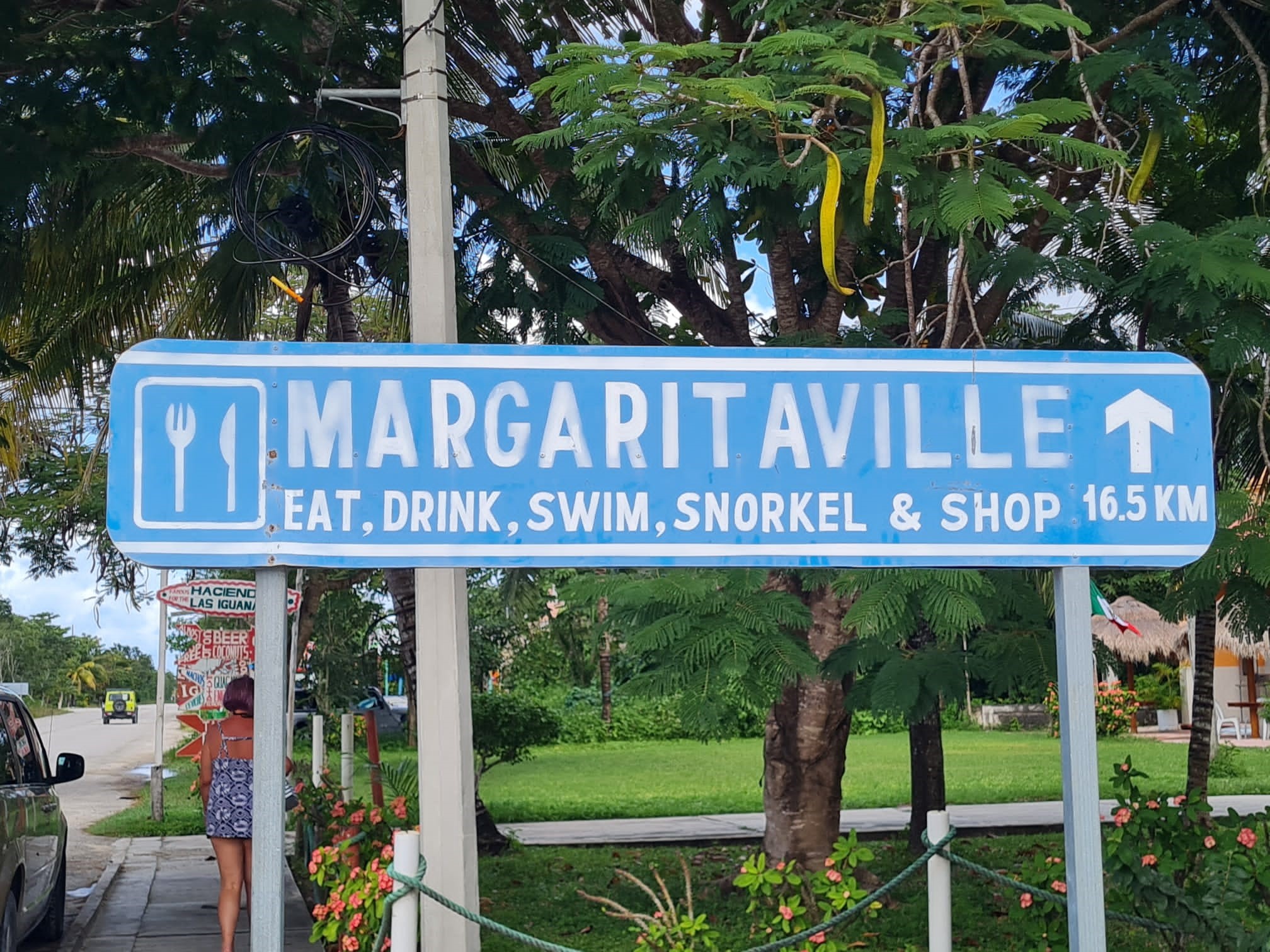 Oona's own Lydia recently visited Mexico to check out the destination and the diving for their guests. You can read all about her trip on their website here: https://www.oonasdivers.com/Blog-Cozumel-Beach-Paradise-Meets-Underwater-Paradise