Diving with… Aydin Inc, The Cenotes Guy, Mexico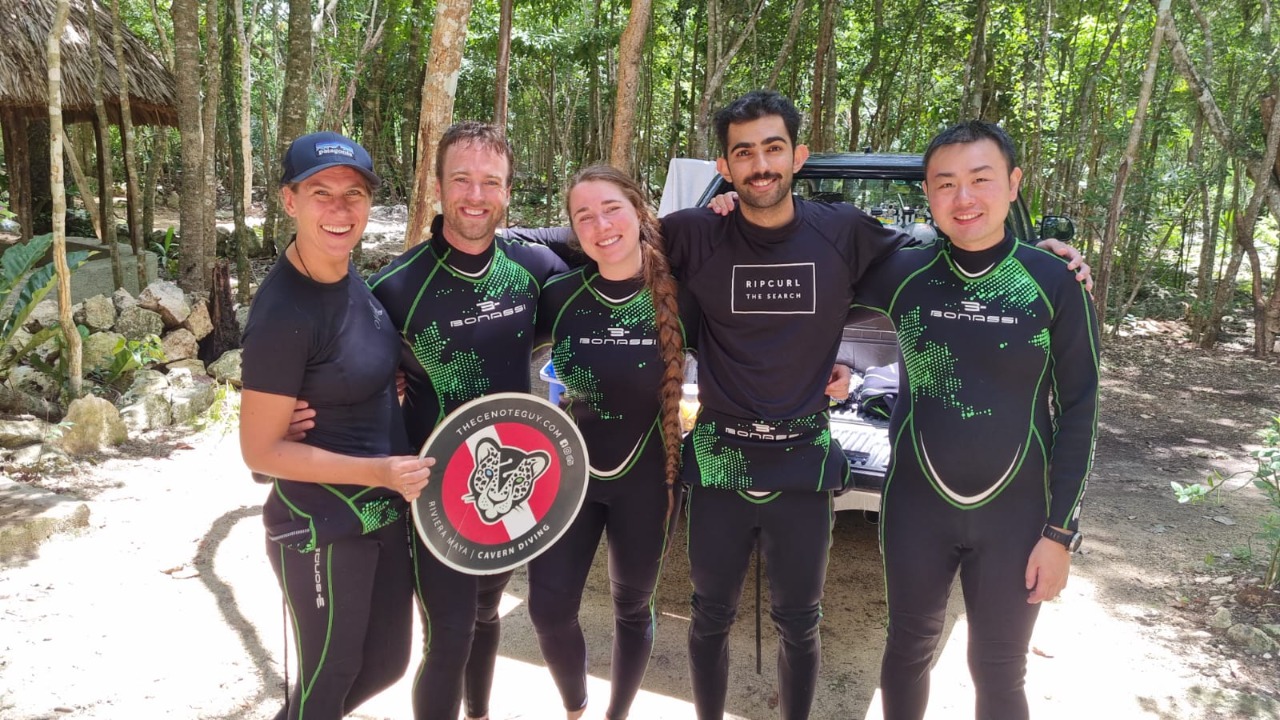 In this ongoing series, we speak to the people who run dive centres, resorts and liveaboards from around the world about their businesses and the diving they have to offer…
---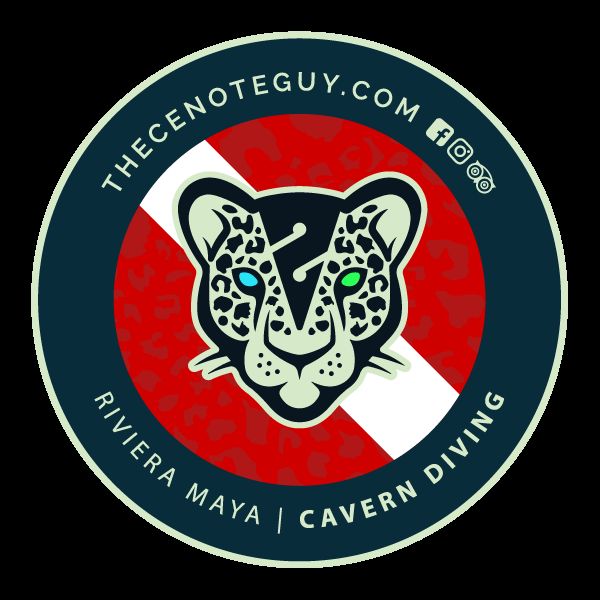 What is your name?
My name is Aydin Dinc.
What is the name of your business?
The Cenote Guy – Cenote Diving.
What is your role within the business?
Founder. I'm guiding in the Cenotes and I'm the manager of the business.
How long has the business operated for?
We started in February 2018.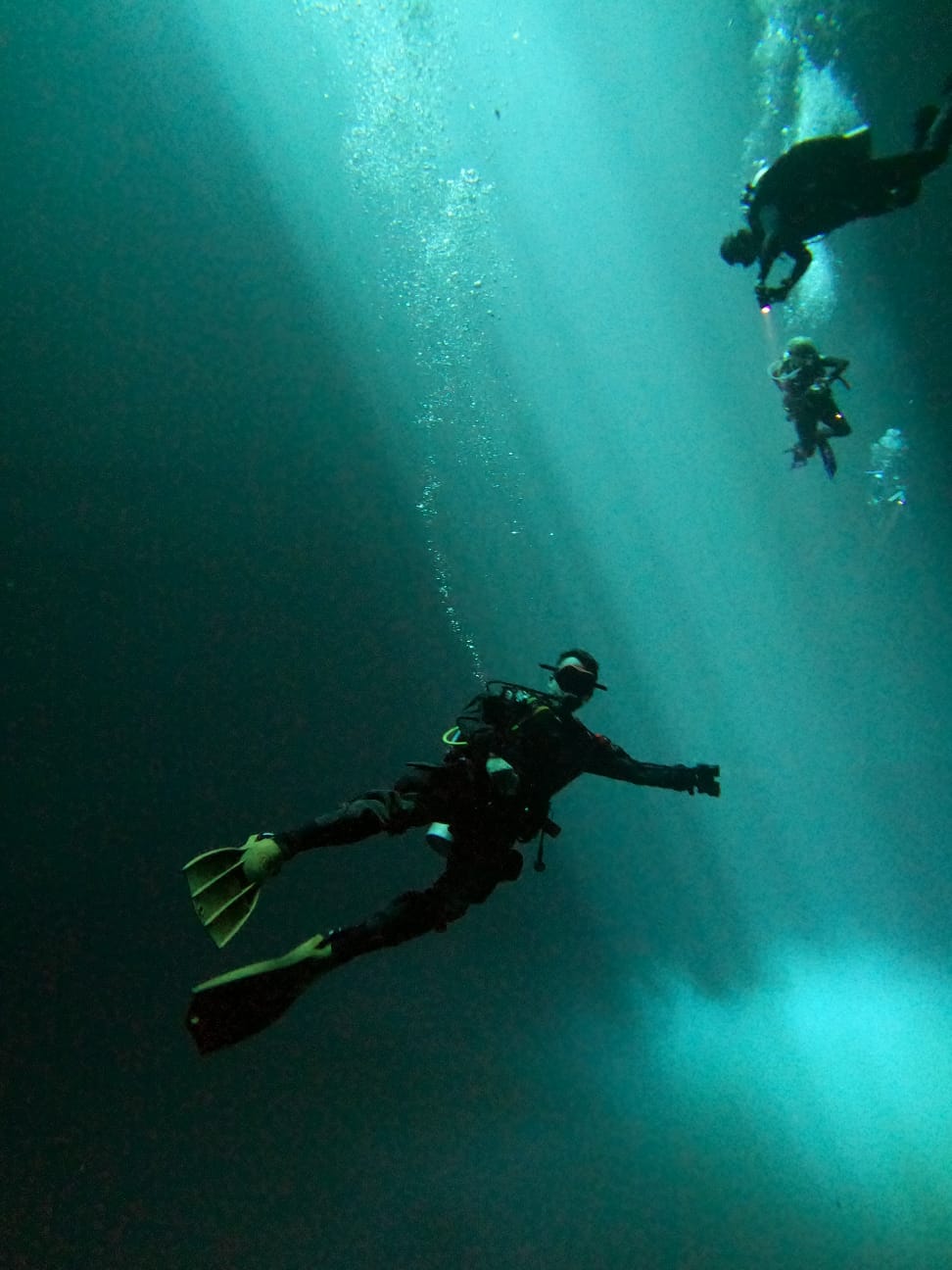 How long have you dived for, and what qualification are you?
Professionally diving since 2017 in Mexico.
Got certified in 1998. I was mostly diving for fun during vacations in the Mediterranean.
2017 MSDT Padi instructor
2017 TDI full cave Diver
What is your favorite type of diving?
For sure, cavern diving. I also love Ocean diving, the Big Blue and marine life.
Cavern and Cave is more like a living style, a daily ritual, a spiritual thought process for me.
Diving in caverns in very addictive. I enjoy the caverns on a daily basis and practice cave diving on my days off.
If you could tell people one thing about your business (or maybe more!) to make them want to visit you, what would it be?
We are specialized in cavern diving and that´s what make our strength. The dives are tailormade taking into consideration the diver's experience and skills. We are not doing any courses; we are not doing Ocean dives. We want to give you the best in cenote diving. Fully concentrating on GUIDING. Safety being our biggest focus. And, word of mouth, that's how our customers choose us. That's a niche we have chosen because it is not "regular diving." It's special, it's Cenote Diving.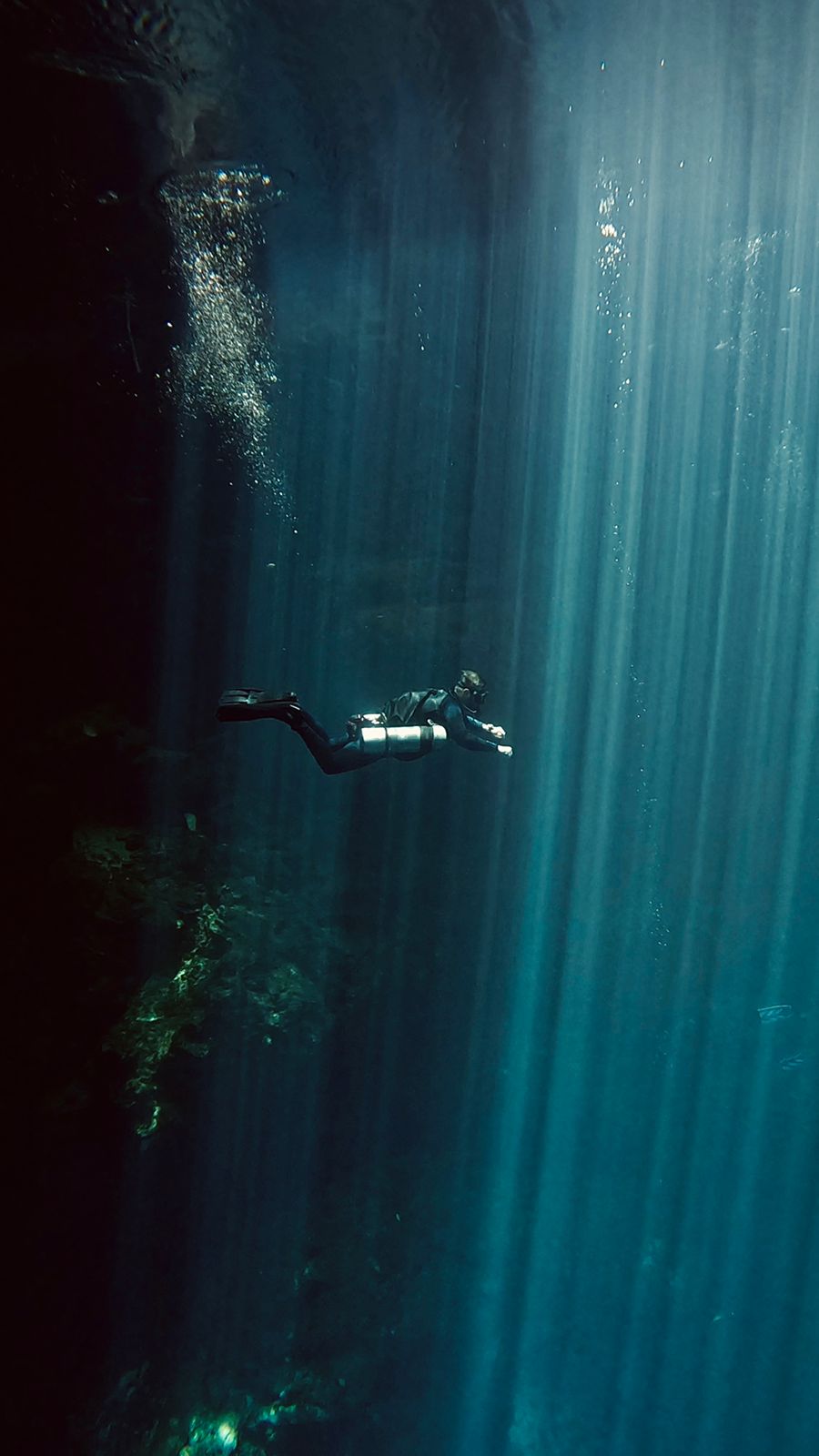 What is your favourite dive in your location and why?
Little Brother is by far the most enchanting dive of all. My personal favorite. Incredibly beautiful and with the most features you can have in Cenote diving. I am proud to guide in this place where you have the feeling of being on another planet, where the words are missing when trying to describe the experience.
What types of diving are available in your location?
We only do cavern diving. So, the main parameter is how much you get inside the overhead environment. I personally categorise them as:
Semi open water dives: The open water surface is wide and easy to spot, like Kukulkan, little brother, eden,  Barbie line, carwash, casa Cenote etc.
Penetration dives: You have this real feeling of getting under the ground and tunnels, adventure lovers are welcome! Tajmaha, Batcave, dreamgate etc.
Open water dives: Technically open water dives, but all around 30 meters / 90 feet of depth, for advanced divers. Like Angelita, zapot , Kinha etc.
What do you find most rewarding about your current role?
I'm into guiding and sharing my passion with my fellow divers is the best reward. It's amazing how diving creates bonds after having done a Cenote dive. I have seen people crying after the dives, being moved. It's impacting, calming and so out of this world. It's a spiritual calling. And believe me, to be someone witnessing the emotion and in a way being the one that is facilitating such moments, is the greatest reward. Back in time, my first cenote dives were the most exciting things I have ever done in my life. And I know that it's the case for the majority of our divers. A life changing experience.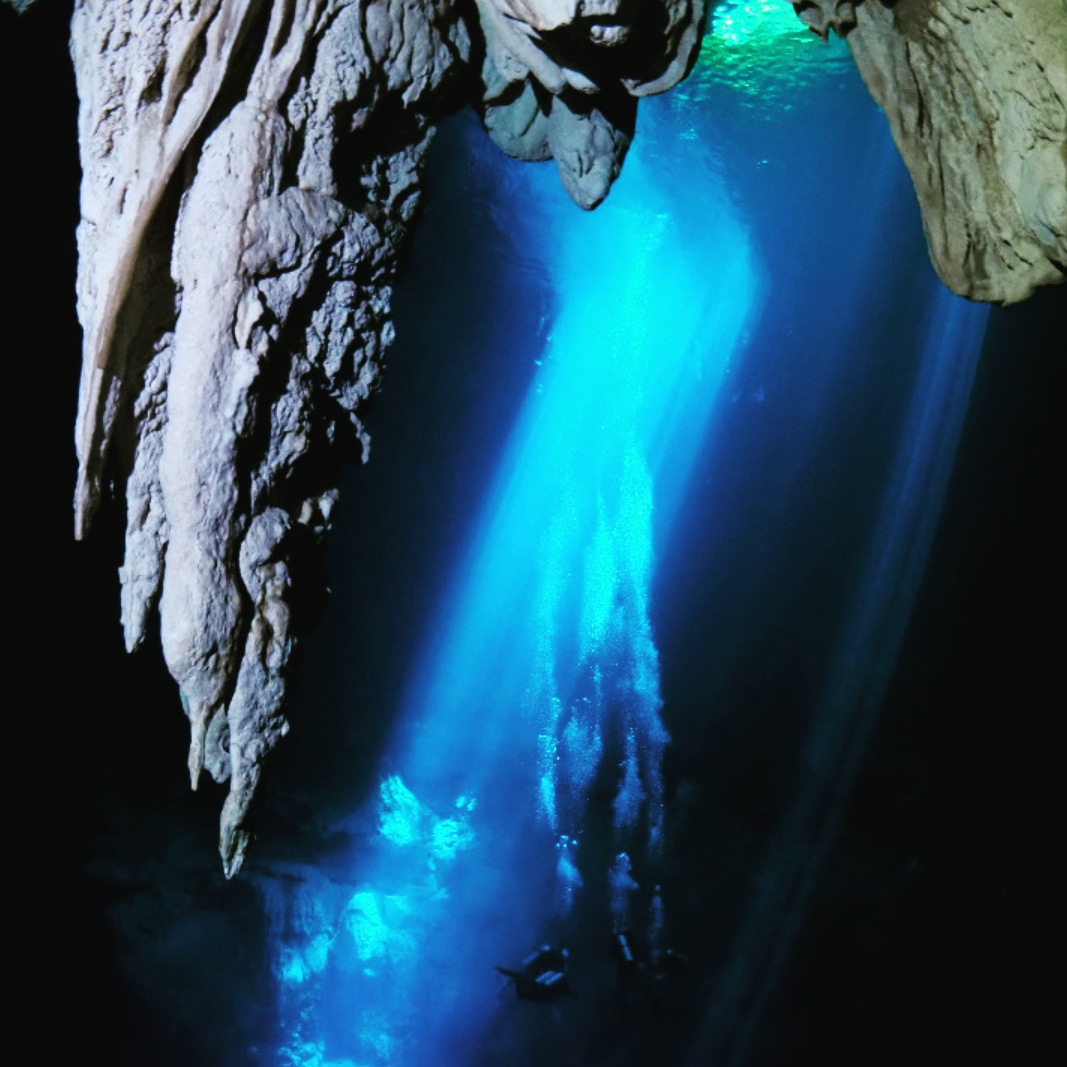 What is your favorite underwater creature?
My favourite underwater creatures, that we are lucky to spot in a couple of cenotes, are the crocodiles. They are laying on the rocks and watching us calmly. They are the real inhabitants of the cenotes. They are small and very inoffensive. Always a nice encounter for our divers.
As a center what is the biggest problem you face at the moment?
The fast growth of the region is somehow menacing our beautiful cenotes. We would like to keep this activity as an off the beaten path one!
Is your center involved in any environmental work?
We care about the environment and we are trying to reduce our footprint. No plastic cups and bags, no chemicals in the cenotes. We are helping and working with the local Mayan community to minimize our waste.
Are there any exciting changes / developments coming up in the near future?
We are very happy and proud to have very competitive pricing. Having a high demand, we are doing way better in our offer for the people willing to have a very private experience to celebrate birthdays, honeymoons and special days in the cenotes. As our team of instructors is getting bigger, it's easier to separate private divers from the other divers. We are into diversifying our offer to match with the demand. Keeping the quality and the safety as our main concern.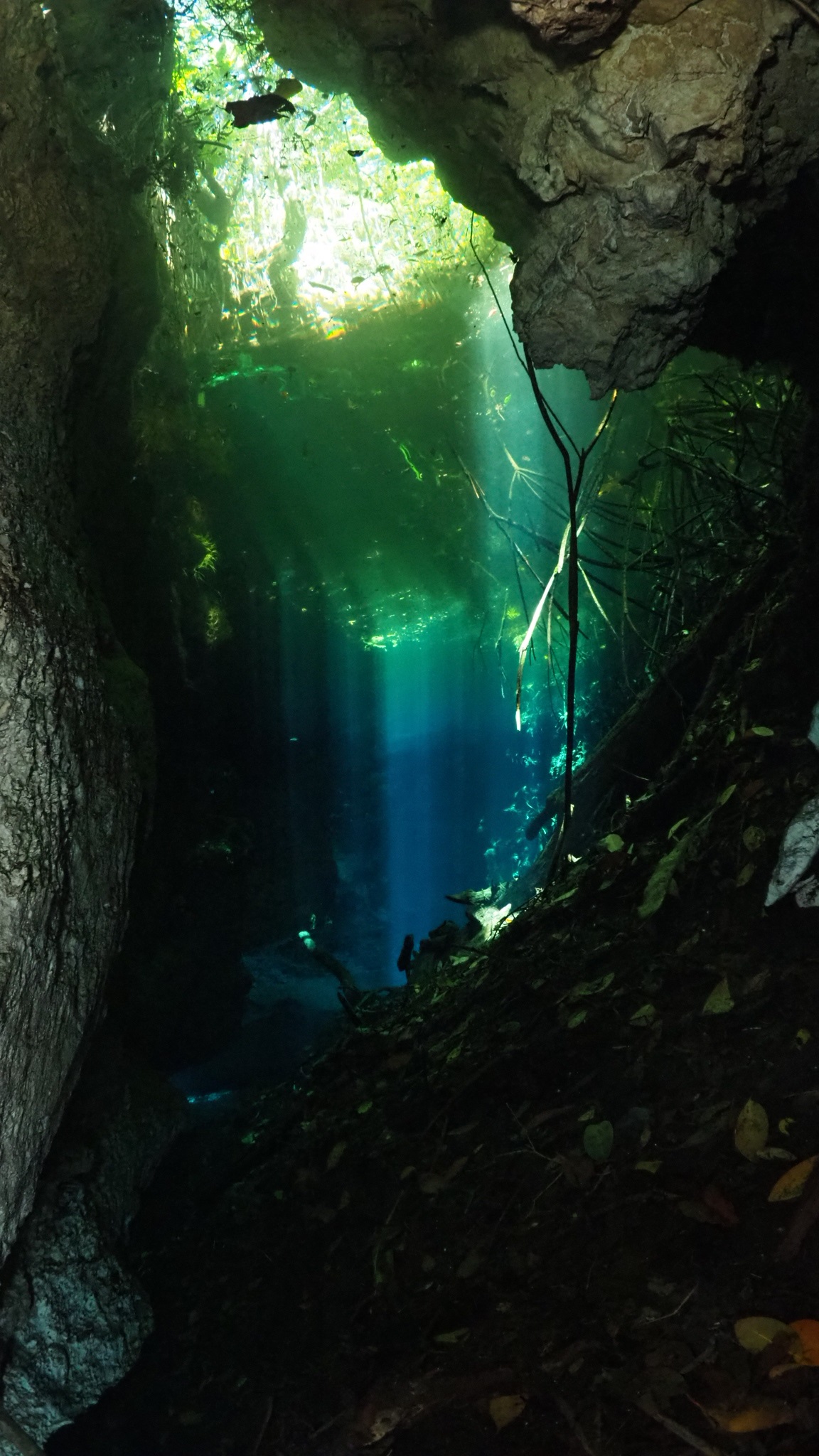 How do you see the SCUBA / Freediving / snorkeling industry overall? What changes would you make?
From what we can see in the Riviera Maya, tourism activity is increasing. This region is the pearl of Mexican tourism. Radical measures should be taken to allow this blooming to be regulated in order to respect the nature. Unfortunately, the educative 'pink' approach is not working anymore – my humble opinion.
From the Airport on arrival to the departure day, the tourist should be hammered with preventive (and punitive) measures to make sure the preservation and protection of the environment is ensured.
Finally, what would you say to our visitors to promote the diving you have to offer?
Cenote diving is a different way of diving. The open water certification is more than enough to enjoy this very amazing adventure. We have seen a lot of divers never going back to "normal" ocean diving after having experienced Cenote Diving 😊
Where can our visitors find out more about your business? 
WhatsApp messages only: +52 984 100 78 65
Facebook: www.facebook.com/thecenoteguy
Instagram: www.instagram.com/thecenoteguy
Relief Fund raises over $26k to support PADI Members impacted by recent Maui fires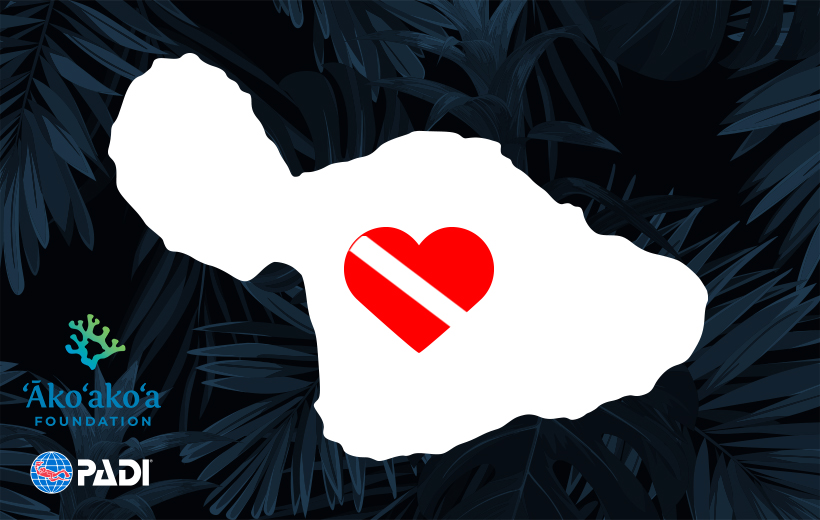 In response to the devastating wildfires in Maui, Hawaii, PADI® teamed up with the Ako'ako'a Foundation, creating a relief fund to directly assist members in Maui get back on their feet and in the water as soon as possible. To date, $26, 961has been raised to support PADI Members impacted by the recent fires.
The Ako'ako'a Foundation is based in Kailua-Kona on the Big Island of Hawaii, whose passion and purpose is to unite the stakeholders of Hawaii's nearshore marine environments and work together to create positive ocean change.
"Our thoughts and prayers go out to all those who have been affected by this tragedy," says Drew Richardson, CEO and President of PADI Worldwide. "United above and below the surface of our shared blue planet, we stand together with the dive community to provide strength and speed in recovery efforts."
Join PADI and the Ako'ako'a Foundation with your support of relief efforts for the diving community.
100% of all donations to this relief fund will be distributed directly to dive professionals in Hawaii in need of recovery from the devastating fires.
If you are an individual or business in Hawaii who wishes to extend or receive support, contact PADI Regional Manager Kyle Ingram at kyle.ingram@padi.com.
Oonasdivers say Hola! to Mexico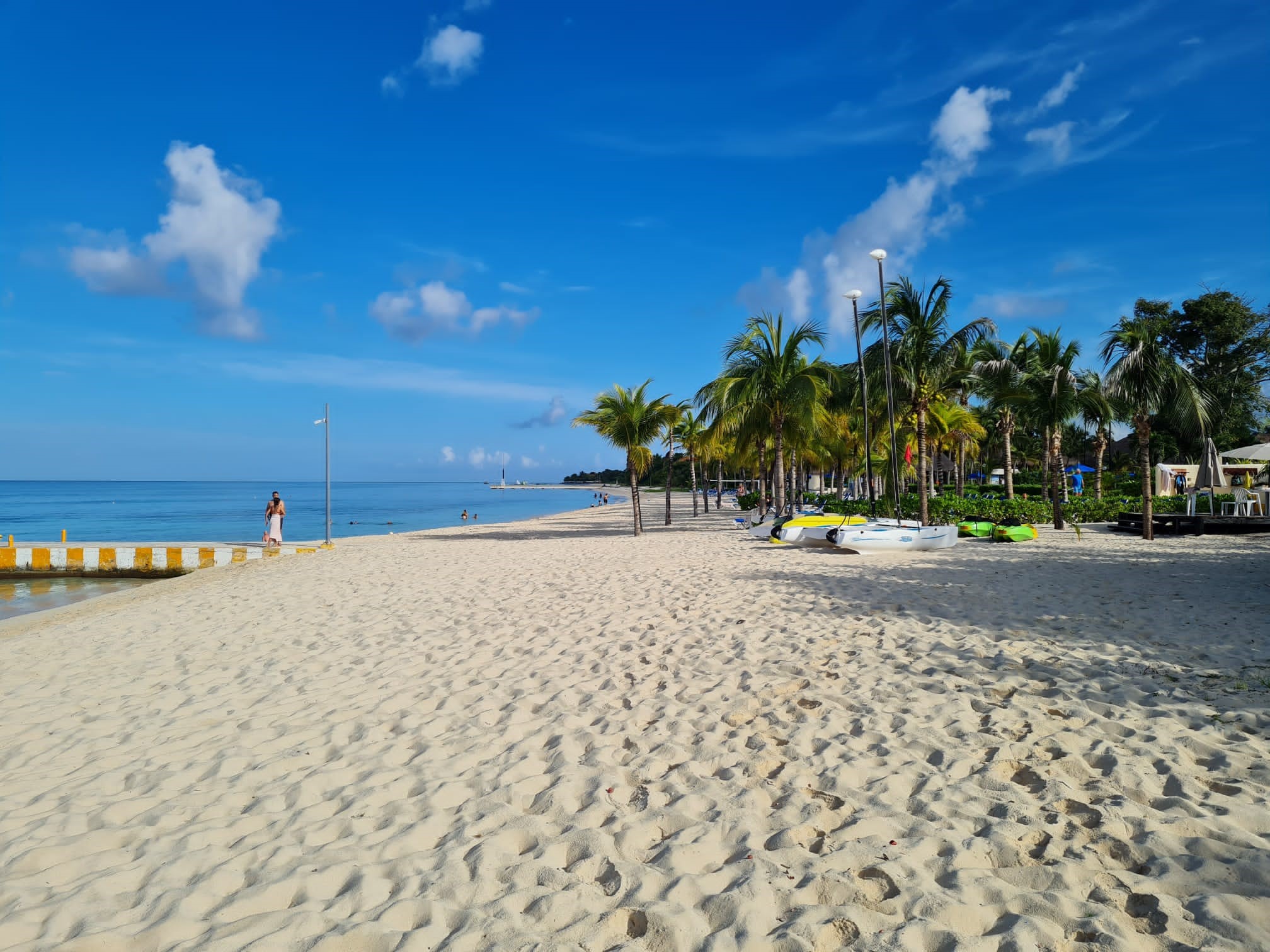 Oonasdivers is very excited to annouce a big Hola! to a new destination: MEXICO!
Here's what they have to say:
The land of tacos, tequila and so much more!
Discover a world of tropical indulgence and endless adventure on the Mexican-Caribbean coastline: exquisite beaches, sumptous retreats, turquoise waters, palm-studded sands, mouth-watering cuisine, diverse landscapes, ancient marvels and picture-perfect vistas. Mexico is an icon for the tropical beach idyll, the spirit of escapism and the warmth of authentic culture.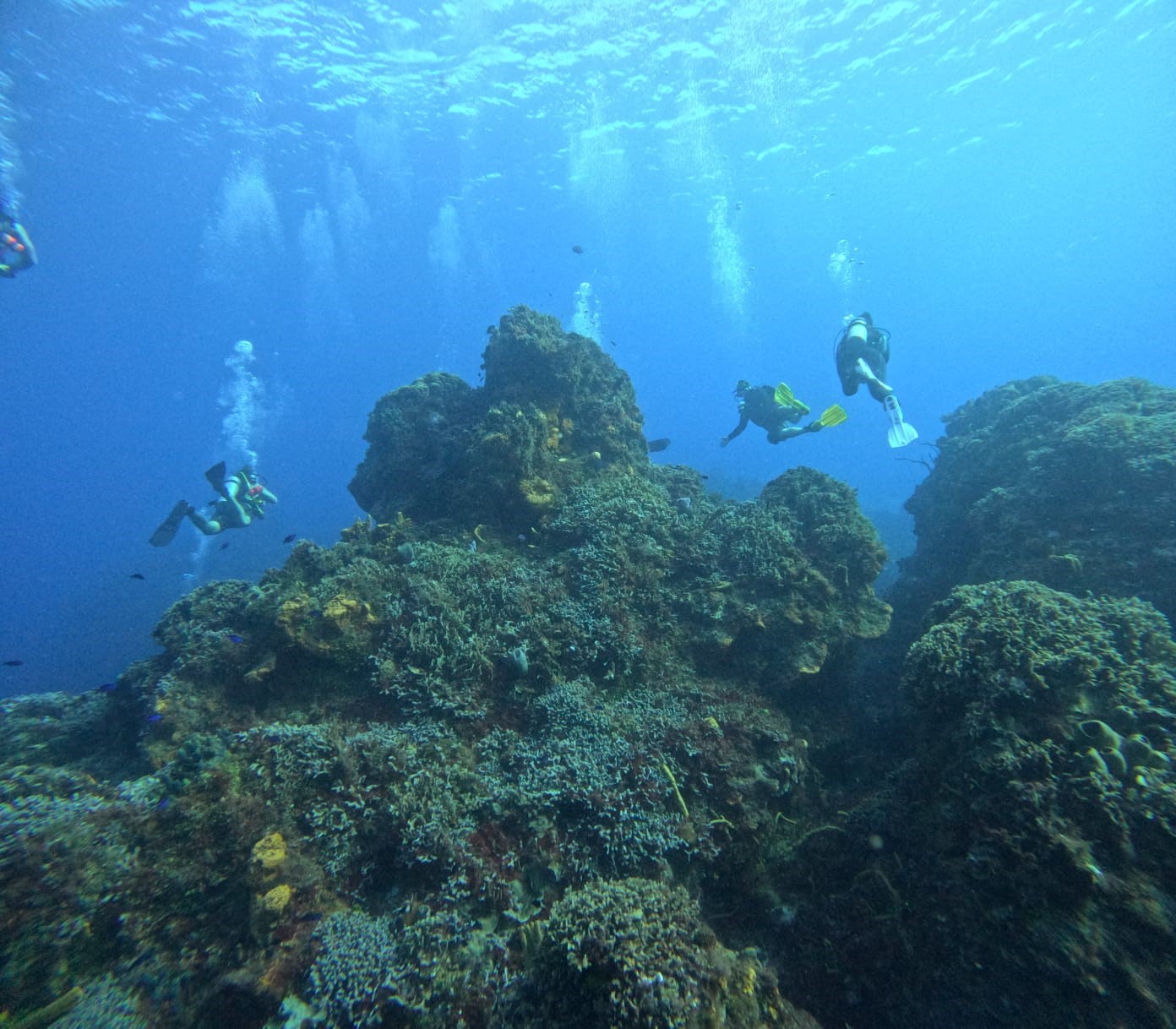 Yet Mexico's true standout gem is what lies beneath the surface of its waters. Home to the Earth's second largest coral barrier reef, the world's largest underwater cave system, spectacular geological features and breathtakingly unique landscapes, Mexico's thriving eco-system is sure to delight every diver.
A slice of paradise on every shoreline – both above and below water – and now the team at Oonasdivers want to bring the Mexican adventure to you.
Prices for a dive holiday to Cozumel start from £1995pp and Playa del Carmen from £3295pp with Oonasdivers.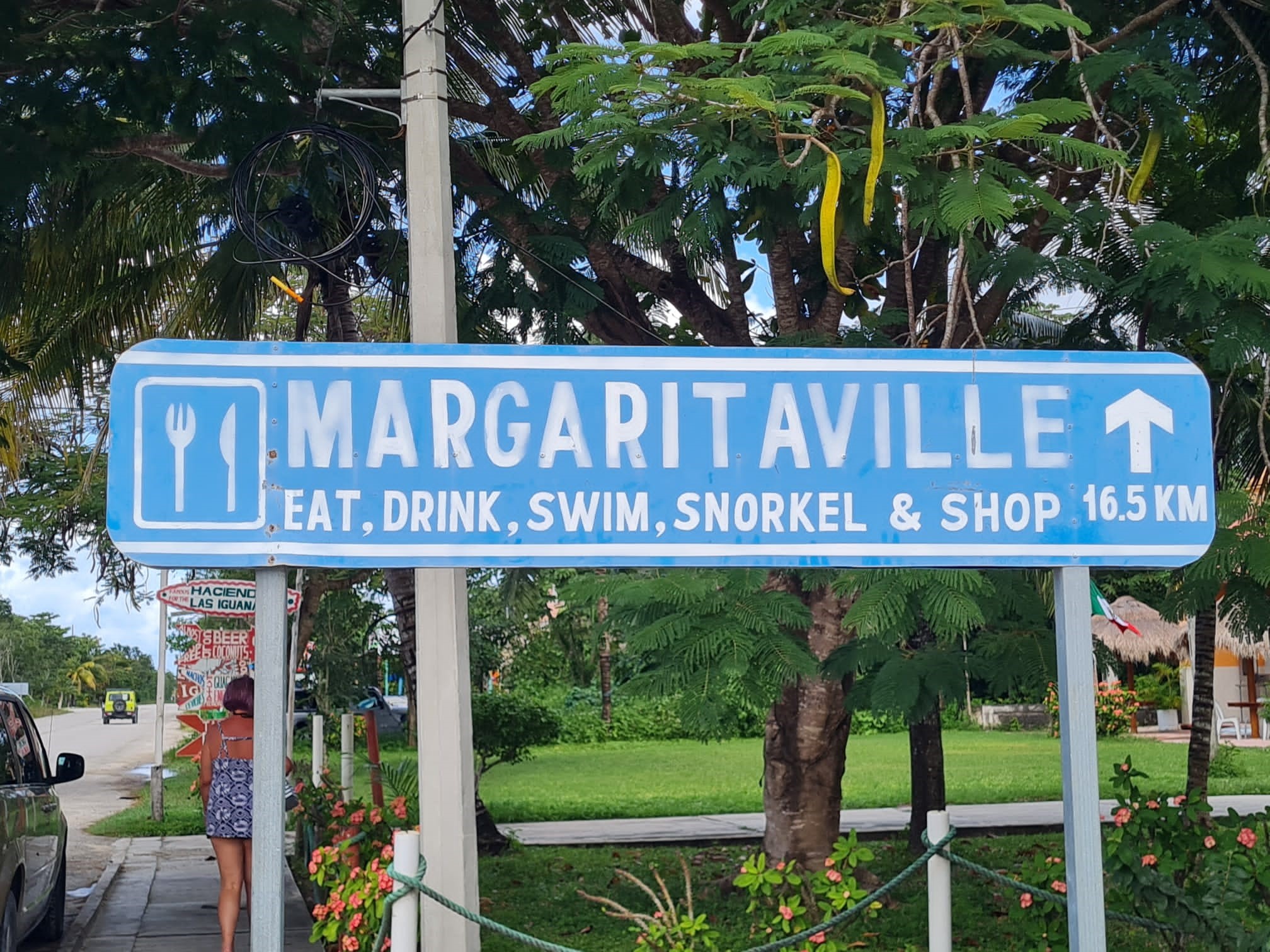 Oona's own Lydia recently visited Mexico to check out the destination and the diving for their guests. You can read all about her trip on their website here: https://www.oonasdivers.com/Blog-Cozumel-Beach-Paradise-Meets-Underwater-Paradise