Re-introducing Humboldt Explorer – remodeled and ready for divers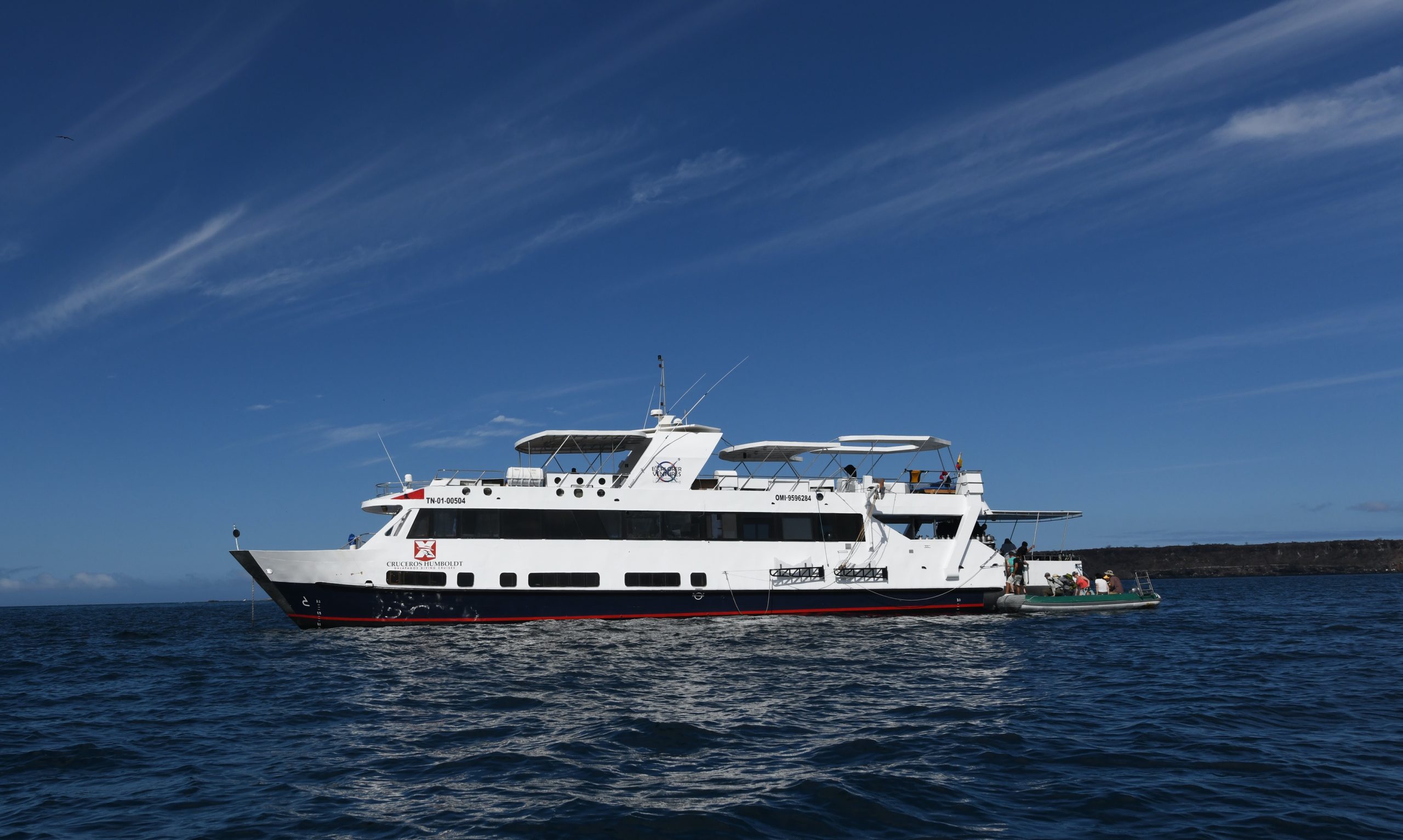 Popular liveaboard, Humboldt Explorer, based in the Galapagos Islands, has been newly remodeled and is back in the water ready for divers. Diving on Humboldt Explorer is already a five-star experience, but now the liveaboard has even better accommodations. It also features a more contemporary salon and sun deck, upgraded dive deck, and fresh plumbing. Humboldt Explorer received the Explorer Fleet's largest overhaul to date. Short of building a new boat, the liveaboard is brand new!
The staterooms were torn down to their bulk heads; the rooms have had a complete restoration with new walls, new plumbing in the bathrooms, and an installation of new fire protection in electrical outlets and light plugs. The cabins were redesigned with more ambient and neutral colors, plus new floors, doors, art, closets, and dressers. The cabin air conditioner units and entertainment systems have also received upgrades. Guests can be assured they will sleep well on the new Humboldt Explorer.
The salon was modernized with increased ambient lighting and neutral paint colors, new or re-upholstered living and dining room furniture, and new floors and cabinets. Along with these big changes, the salon received new air conditioners and buffet equipment. Up top, the sun deck received new teak flooring and a very attractive bar with grill to allow the chef to make meals upstairs. Two custom designed seats were added on the bow for guests to enjoy the Galapagos' panoramic views.
The dive deck had one of the biggest physical changes, with the deck being expanded and raised to a single level to allow easier movement of divers. Outdoor showers were also relocated to the stern and new charging stations were installed. The crew also did maintenance on tank hoses, stainless steel seats, and the diving table.
Lastly, the engine room had an overhaul of the two MTU series 60 marine machines, changing every part of the engine, leaving it practically new. Maintenance and painting of the bilges was done, and all water circulation and hot water pipes, were upgraded. The compressor, nitrox, 100kw generators, steering system and hydraulic jack all received maintenance or repair. Meaning Humboldt Explorer's moving parts and safety systems are all operating as good, if not better, than new.
Experience the upgraded Humboldt Explorer for yourself. Contact info@explorerventures.com or visit www.explorerventures.com for more.
Relief Fund raises over $26k to support PADI Members impacted by recent Maui fires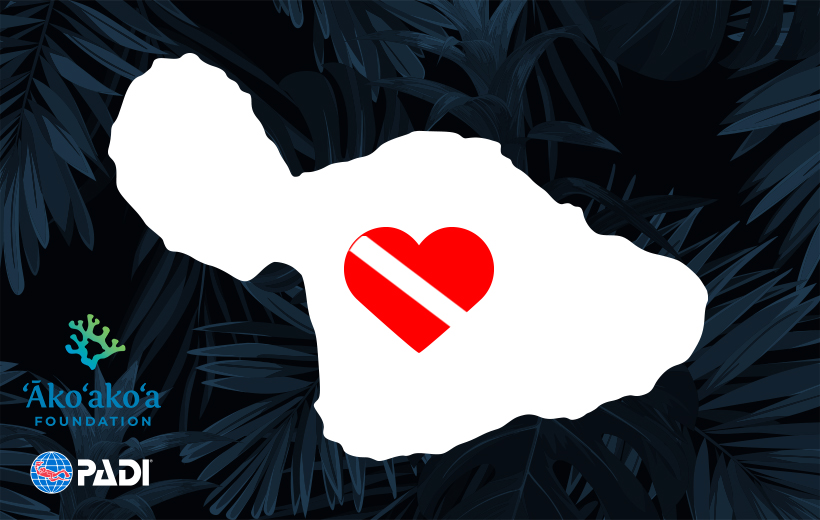 In response to the devastating wildfires in Maui, Hawaii, PADI® teamed up with the Ako'ako'a Foundation, creating a relief fund to directly assist members in Maui get back on their feet and in the water as soon as possible. To date, $26, 961has been raised to support PADI Members impacted by the recent fires.
The Ako'ako'a Foundation is based in Kailua-Kona on the Big Island of Hawaii, whose passion and purpose is to unite the stakeholders of Hawaii's nearshore marine environments and work together to create positive ocean change.
"Our thoughts and prayers go out to all those who have been affected by this tragedy," says Drew Richardson, CEO and President of PADI Worldwide. "United above and below the surface of our shared blue planet, we stand together with the dive community to provide strength and speed in recovery efforts."
Join PADI and the Ako'ako'a Foundation with your support of relief efforts for the diving community.
100% of all donations to this relief fund will be distributed directly to dive professionals in Hawaii in need of recovery from the devastating fires.
If you are an individual or business in Hawaii who wishes to extend or receive support, contact PADI Regional Manager Kyle Ingram at kyle.ingram@padi.com.
Oonasdivers say Hola! to Mexico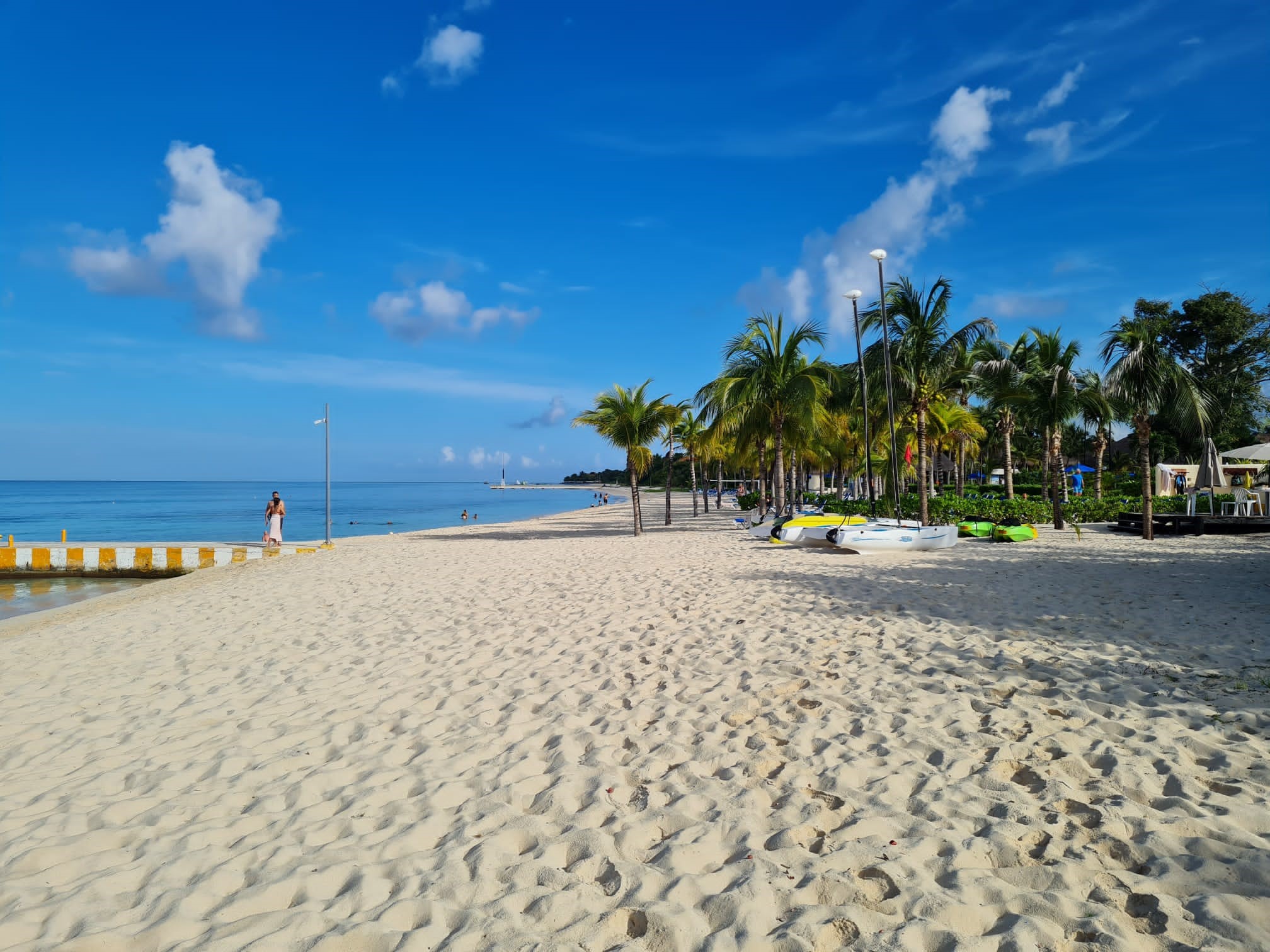 Oonasdivers is very excited to annouce a big Hola! to a new destination: MEXICO!
Here's what they have to say:
The land of tacos, tequila and so much more!
Discover a world of tropical indulgence and endless adventure on the Mexican-Caribbean coastline: exquisite beaches, sumptous retreats, turquoise waters, palm-studded sands, mouth-watering cuisine, diverse landscapes, ancient marvels and picture-perfect vistas. Mexico is an icon for the tropical beach idyll, the spirit of escapism and the warmth of authentic culture.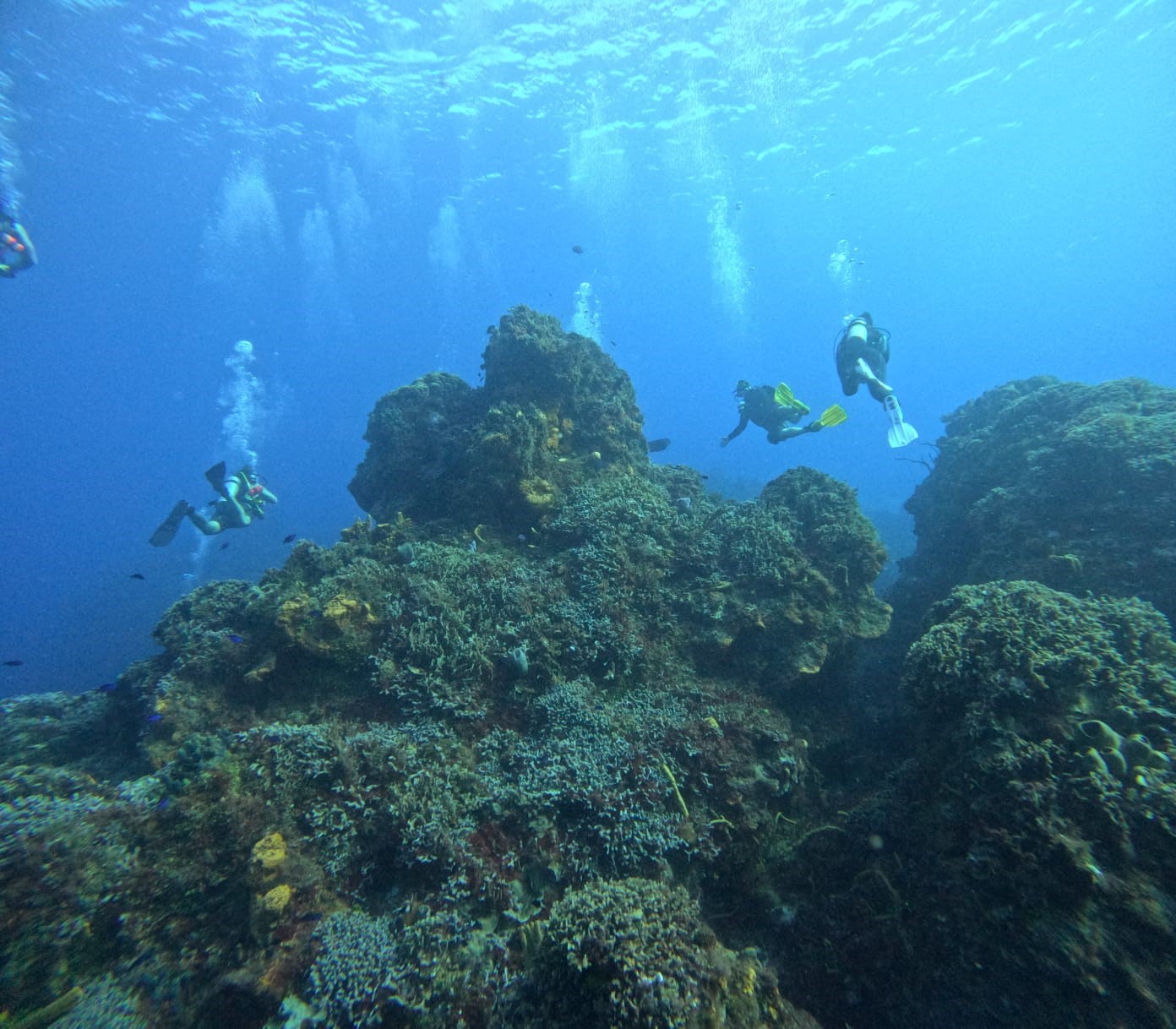 Yet Mexico's true standout gem is what lies beneath the surface of its waters. Home to the Earth's second largest coral barrier reef, the world's largest underwater cave system, spectacular geological features and breathtakingly unique landscapes, Mexico's thriving eco-system is sure to delight every diver.
A slice of paradise on every shoreline – both above and below water – and now the team at Oonasdivers want to bring the Mexican adventure to you.
Prices for a dive holiday to Cozumel start from £1995pp and Playa del Carmen from £3295pp with Oonasdivers.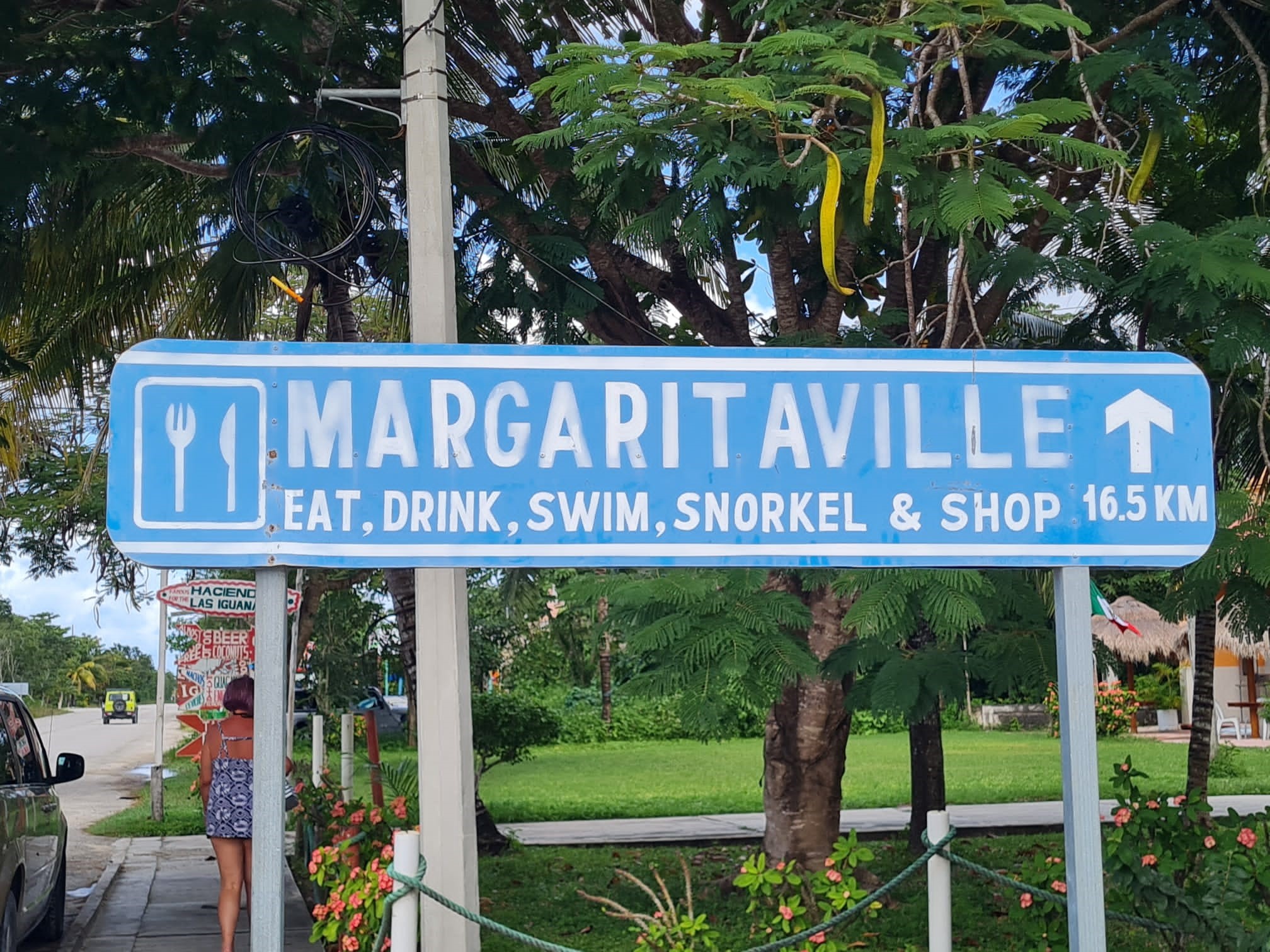 Oona's own Lydia recently visited Mexico to check out the destination and the diving for their guests. You can read all about her trip on their website here: https://www.oonasdivers.com/Blog-Cozumel-Beach-Paradise-Meets-Underwater-Paradise