Jeff chats to… Christopher Bartlett, MD of Indigo Safaris, about scuba diving in Dominica and Mexico (3 of 5)

In the third in this exclusive series of five videos, Jeff Goodman, Scubaverse Editor-at-Large, chats to Christopher Bartlett, Managing Director of Indigo Safaris, about their diving and wildlife adventures, and some of their top destinations. In this episode Christopher talks about Dominica and Mexico.
For more information, please visit www.indigosafaris.com
Rather listen to a podcast? Click on this link to listen HERE.
Diving with…  Pablo Calderon Cadiz, Takata Experience, Mahaual, Mexico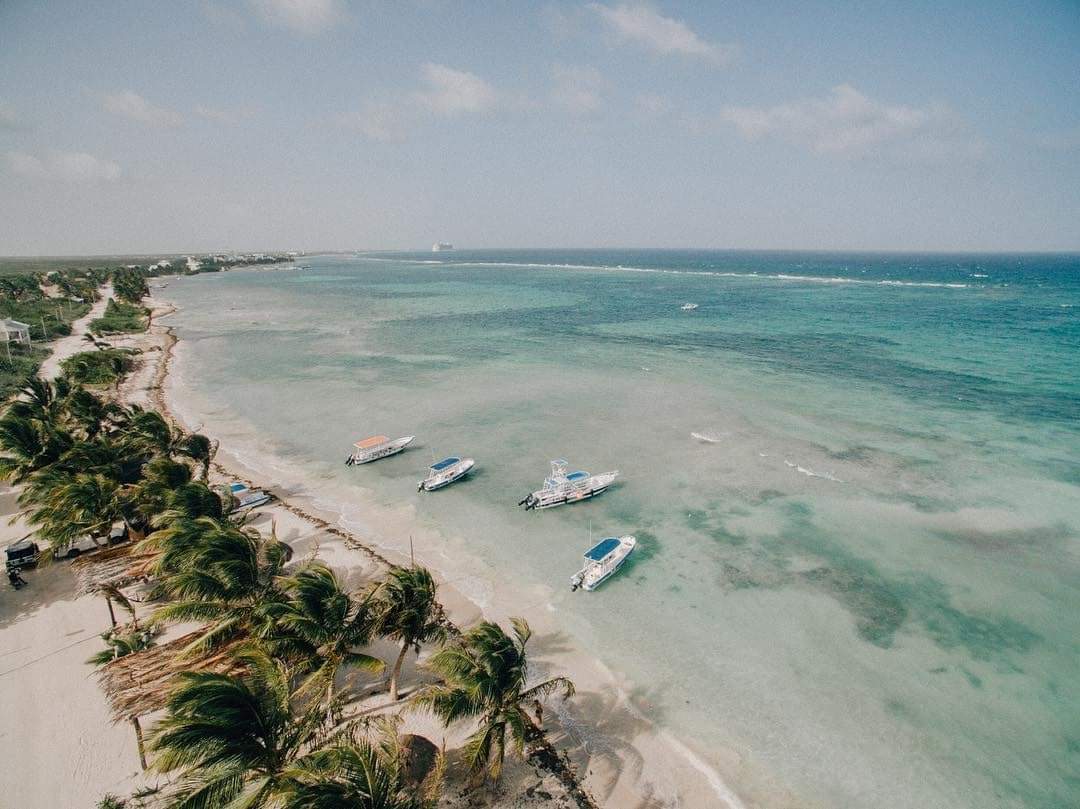 In this ongoing series, we speak to the people who run dive centres, resorts and liveaboards from around the world about their businesses and the diving they have to offer…
---
What is your name?
Pablo Calderon Cadiz
What is the name of your business?
Takata Experience
What is your role within the business?
Owner / General Manager
How long has the business operated for?
6 years
How long have you dived for, and what qualification are you?
I have been diving for 16 years; I am a PADI IDC Staff Instructor
What is your favorite type of diving?
I really enjoy all types of dive but deep dives and dives with crazy topography are by far my favourites.
If you could tell people one thing about your business (or maybe more!) to make them want to visit you what would it be?
We are a dive center and also a research center, so we merge both into one big idea.  When you dive with us you also benefit the reef, as we put part of that money into our restoration program. We are also one of the only dive centers in the world that has a full research center working together with us. That's why our official hashtag is #Divewithpurpose
What is your favorite dive in your location and why?
My favorite dive in Mahahual is Piratas, because of the beautiful topography and the amount of big animals you can see, such as turtles, manatees and sharks.
What types of diving are available in your location?
One of the best things about Mahahual is that there are dive sites for all levels, from shallow reefs with beautiful life to walls that can go down to 150 meters within 5 minutes from the shore. You can always choose what you want, if you are looking for biodiversity, topography, shallow sand patches or very deep walls, we have them all.
What do you find most rewarding about your current role?
The diving industry is an industry that is constantly evolving and from my role I am able to always bring that to Takata.  I am always looking for ways to create a solid business culture, to make sure the people that work for us can always develop themselves from a professional perspective, but also from a personal one. We have created many different programs that are unique to us, where we merge the dive and research center. All that is possible because I can take those decisions. To see how your dream becomes true is the biggest reward ever.
What is your favorite underwater creature?
Sharks are my number 1, and if I can be more specific, Hammerheads!!!
As a center what is the biggest problem you face at the moment?
I feel that many dive centers in the world don't  know yet what makes them unique, so the way for them to attract people is to charge very low prices, sometimes that is very difficult, because the one that is next to you can charge 30% less than you for the ¨same service¨. I believe we should always find what is unique to us and to create a value on it. We should all focus on the professionalization of our industry.
Is your center involved in any environmental work?
As I mentioned before, we have a full research center, our director has 2 master degrees and our 2 biologist both have PhDs. Actually our research center was name as Actor for the UN Decade On Ecosystems Restoration for the next 10 years.
Our research center works together with the Mexican government to ensure a sustainable development in the area and to implement big scale conservation and restoration projects in Mahahual.
Are there any exciting changes / developments coming up in the near future?
As we are a new company, there are always exciting thing coming our way, in these years we became an IDC center, UN partners, we did a small hotel and we are looking forward to develop our research center even more.  We would like to become the biggest research center in Mexico which is very ambitious and to become leaders in diving, restoration and everything that involve costal ecosystems. We dream big because we love what we do.
How do you see the SCUBA / Freediving / snorkeling industry overall? What changes would you make?
I think the industry is doing ok but not great.  For sure freediving has grown a lot in the last 10-15 years. There are several organisations around the world who do great work, but we need more people and businesses looking to do the exceptional.   Sometimes talking with diving friends around the world, we all agree that this is probably one of the few industries where the prices we charge are the same or even cheaper than 5 or 10 years ago. We urgently need to proprofessionalize the industry and put the correct value on our product and services.
Finally, what would you say to our visitors to promote the diving you have to offer?
If you guys are looking for a unique immersive experience where you can mix your passion for diving with deep understanding of marine and costal ecosystem, then we are your choice.
Where can our visitors find out more about your business?
You guys can follow us on IG: Takata.experience 
Our website is: www.takataexperience.com
Florida Fly Drive Dive Part 3 – Jupiter
In the third and final part of this three-part blog, The Scuba Genies share their trip report from Florida!
The third and final stop on our Florida Fly Drive Dive trip was Jupiter. We found Jupiter to be the perfect mix of the rustic beach resort feel of Key Largo and the busy metropolis of Palm Beach County. A small and affluent waterside town with both character and plentiful eateries and watering holes alongside the inter coastal, Jupiter is beautiful. As we stayed put in the Marriott at Palm Beach Gardens, I won't write about accommodation here – let's focus on the diving.
Jupiter Dive Centre was a solid recommendation! A large dive shop, kitted out with everything you could ever need, sits right on the dock where their fleet of two large and fast dive boats are moored. We arranged for three days of 2 tank morning and afternoon dives and a final 3 tank wreck dive on Day 4.
Check in is an hour before departure so we had plenty of time to complete our paperwork and browse the shop. We watched our tanks being filled and signed the log. Blends and fills are custom here – you can choose and specify what you need, so perfect for stage cylinders, technical and rebreather divers. Our initials were written on the tanks along with the blend percentage and MOD, and then loaded on to the boat by the dive center staff. Once all divers had checked in, the captain invited us to board and set up our kit. Informative (and especially humorous) safety briefings by the captain and detailed dive briefings by the staff were some of the best we've experienced.
There are more than a dozen large reef sites here, all within a 30-minute boat ride. Dive sites are aptly named with Loggerhead and Tunnels being two of our favourites. Awesome reef dives with stepped ledges and plateaus that provide home for the huge turtle populations with sharks fringing the edges. Good currents move you along the reefs at a steady pace. We encountered numerous grey reef sharks on our dives, and were reliably informed that hammerheads, silk and bull sharks also frequent the area.
The visibility here is amazing. The water is as unique shade of blue, known as the 'Jupiter Blue', and is largely speaking, crystal clear, although the sandy bottom and currents can kick up some muck! Dive sites such as Scarface, Area 51, and Captain Mike's delivered the expected ridge structures running in steps down to the sand, where we met numerous turtles, schools of reef fish, inquisitive angel fish, sharks, and barracuda along with sponges, corals, and critters galore! The topography of the reefs couldn't be better for divers with sand on one side, and reef on the other, layered to make it easy do dive a proper dive profile, all in warm clear water! What's not to like?!
Typically, we dropped down onto one end of the reef and drifted with the current along the fringes at the start of the dive, and then coming up over the reef as the dive progressed – sending up our SMB for the dive boat to collect us at the end of the dive. The guides are awesome, this is their backyard after all! They pointed out marine life that only a trained eye can spot yet were perfectly happy for us to do our own thing too as finding a sleepy Loggerhead resting on the edge of the reef is too much to pass by when you are diving with a camera!
Surface intervals were more enjoyable than normal too – sit in the sun, take advantage of the provided snacks and soft drinks while chatting with the guides who make a real effort to understand your dive aspirations so they can deliver on the next dive. Jupiter Dive Center have got their operation so right.
Our last day diving with Jupiter Dive Centre was a three-tank wreck dive. With only 9 divers on board there was lots of room to spread out. Our dive guide for the day provided a printed Wreck Guide that she had personally prepared detailing the wrecks we planned to dive. It was informative and a great guide for the day. We started with the Jupiter Wreck Trek, a series of three wrecks that home to some amazing big animals. Our first dive was on the Zion, a smaller freighter listing to its port side and home to a few resident goliath groupers.
This wreck is known destination for the goliath grouper aggregation in the late summer where there can be up to 20 fish at this site alone. And just to the east of the Zion is a pile of concrete beams that in January and February become a spot to see up to two dozen lemon shark circling the sandy area. Next was the Miss Jenny, an upside-down barge that is also home to goliath grouper. The Miss Jenny was sunk in 1990 as a reef and now sits in 90 feet of water. The final wreck on the Wreck Trek is the Esso Bonaire and the path to the wreck is clearly marked by rebar in the sand every 10m or so. This is the largest of the three wrecks and sits upright in 30m with deck at 75m and divers often find more goliath grouper and lemon sharks.
For our surface interval, Captain Mike took us south back down to West Palm Beach to dive the Corridor Wreck Trek consisting of six wrecks. We started on the Ana Cecilia; a newer wreck having been sunk in 2016. This a 620-ton freighter ship over 50m long and 12m wide with many of the cargo areas modified foe diving. The current is a bit stronger here, so we dropped behind any structure we could to explore the marine life and coral growth. Next on the Corridor was the Mizpah, a 56m Greek luxury liner built in 1926 and sunk in 1968 as an artificial reef. She sits upright and mostly intact at 30m. This is another popular destination for the goliath grouper aggregation when you might see 20 to 40. The PC1174, a 50m military patrol boat is next and then you drift over to a rock pile path. Staying to the right of the rocks we then came upon the Amaryllis. A huge 135m cargo ship that ran around in 1965 during a hurricane. The occasional reef shark swam by, so we hung around a bit looking into the blue. Then, out of bottom time, we had to skip the last two Corridor wrecks – China Barge and Brazilian Docks, but they are on the list for our next trip.
Heading back north toward Jupiter we took the opportunity to dive Tunnels one last time. The captain expertly dropped us just below the aptly named Amphitheatre where you start the dive. We spent a majority of the dive at the Amphitheatre with two goliath groupers, a few reef shark, a gorgeous scorpion fish with green frills and lots of little critters. We drifted along the edge of the reef for the rest of our dive with a small reef shark who followed us along. And just as we were preparing to ascend, the biggest loggerhead we had seen all week. We got one of our favourite shots of the week with the reef shark photobombing the loggerhead!!
We also spent a full day with Emerald Charters on one of their famous shark trips, and this is our other 'dive of a lifetime' from the trip. Boarding the dive boat with an expert shark diver and marine biologist with a handful of other divers, this is a three-dive experience, and it delivers in spades!
Dive 1 was a simple jump off the back of the boat, get surrounded by 15+ Silk and Sandbar sharks up close and personal as they come in for a chunk of fish from the wrangler, descend to the bottom, and then ascend with all the sharks around you as you climb the ladder! A simple but exhilarating dive!!! Elizabeth, our dive guide were always aware of where the divers were and would motion if we got too far away or too low in the water column.
Dive 2 involved dropping down onto a wreck, leaning over the gunwale and watching the Lemon, Nurse and Tiger sharks being feed a morsel or two. Hammerheads and Bulls also come in from time to time, and a small Great White made an appearance earlier this year, but they didn't make an appearance for us. After some 20 minutes of shark and goliath grouper in close proximity it was time to ascend. The Lemons sharks came with us and stayed with us until we got back on the ladder! We had been briefed on how to redirect a shark if it came too close to us and just once had to use those skills! The dive guides are the last to board making sure all guests are safely out of the water.
Dive 3 was in the same location as Dive 2, but the bait box had been left on the seabed between the dives to encourage more marine life to come and join the party – we had two huge Goliath groupers, estimated to weigh 350lb and 600lb respectively, join us, and the Lemon sharks once again ascended with us, providing an escort back to the boat! Just WOW!
Of all three of the legs on our trip, Jupiter was our favourite, and for so many reasons. The crystal clear and the deepest of blue water, the marine life ranged everywhere from little critters to big beasties. And then there were the Loggerhead turtles that we encountered on almost every dive. The fantastic Jupiter Dive Center definitely contributed – super friendly and fun, safety conscious with expert staff and crew. And then there was the phenomenal Emerald Charters shark dive!
Perhaps it was because we felt that Jupiter was the perfect blend of laid back and upbeat – we found some great spots to relax after diving! One particular evening at the Square Grouper Tiki Bar is one we won't soon forget! New friends, live music, feeding the catfish, watching the fisherman cruise by and the signature Lighthouse Iced Tea adult beverage!
And it certainly could have been that we got to dive our favourite site of the week The Tunnels, more than once. With a drop into the aptly named 'Amphitheatre' where we lingered, surrounded by schooling batfish, a few grey reef sharks and a massive goliath grouper while we hunted for tiny stuff before drifting over the reef at pace to end the dive. Or perhaps it was because the last dive of the trip gave us a very special encounter with a huge Loggerhead that was grazing on the reef?
We loved Jupiter and we will be back!
KEY FACTS
Getting there : This was part of our Fly Drive Dive itinerary, but Jupiter is a destination we would suggest on its own. Nonstop flights to Miami or Orlando are available daily with several car rental companies to choose from based on your needs.
Air temperature : In the spring and summer expect highs of 26 to 32 with milder temperatures in the winter. Rain is more likely June through September.
Water temperature : An average of 25 in the cooler months and 29 in the summer
Visa requirements : An ESTA is required to visit the USA. Currently an ESTA costs $14.00 and is valid for multiple trips for a two-year period. Application can be completed online at https://esta.cbp.dhs.gov/
Currency : US Dollar with ATM easily found and all major credit cards accepted.
Electricity : 120V with 2 and 3 prong plugs.
Accommodation: We stayed at the Marriott Palm Beach Gardens, about 15 minutes away from Jupiter Dive Center. There are a number of hotel and resort options in the area to suit all needs.
Diving: Jupiter Dive Center offers morning and afternoon 2-tank dives daily with night dives, 3-tank wreck dives, 1 tank tec/deep dives and other speciality charters for lemon shark, turtle and goliath grouper sighting and lobster or lionfish hunting. Emerald Charters runs daily 3 tank shark dives and a weekly lobster/spearfishing charter. A box lunch and drinks are provided on board.
Price Guide: from £2195pp for 7 nights in Jupiter with a 10 dive package, car rental and return flights and from £3695pp for our complete Fly Drive Dive 14 night package with diving in Key Largo, Palm Beach and Jupiter, accommodation, car rental and return flights.
Favourite Dive Sites: Tunnels, Loggerhead, Captain Mike's and the Emerald Charter Shark Dives.
Favourite Spots: Publix, Target, Blaze Pizza, Square Grouper Tiki Bar.
Other Essentials:
Crate for dive gear : This was invaluable! We picked up an inexpensive plastic tub at Target and with our gear inside, we carried it right on to the boat and slid it under the bench. Jupiter Dive Center had fresh water available to rinse gear at the end of the day and it was perfect to carry our wet gear back to the hotel without soaking the rental car.
Cool bag with handles : These come in handy for lunches in between charters if you're like us and can't pass us a Publix sub. We had them made to order the night before and kept them in the room mini-fridge for the next day. We also used one to carry our assembled underwater camera onto the boat. Filled with fresh water it was an ingenious way to rinse off our precious gear after the dive.
Suction hooks : There are never enough hooks in a bathroom so a few of these in your bag are bound to be put to use. They are a permanently in our dive bags now.
Black diving gloves and beanie or hood : All black kit is required for the Shark Dive. No yum yum yellow fins when you're in the blue with sharks all around!
Check our website for more information on diving in Florida
Where to Dive : North America : Florida : Jupiter
Come Dive with Us!
---
Find out more about the worldwide dive itineraries that The Scuba Place offers at
www.thescubaplace.co.uk.