Diving With…. Pro Dive International – Mexico and Dominican Republic
In this ongoing series, we speak with the people who run dive centres, resorts and liveaboards from around the world about their businesses and the diving they have to offer…
---
What is your name?
Susann Seifert
What is the name of your business?
Pro Dive International – Mexico & Dominican Republic
What is your role within the business?
Marketing Manager
How long has the business operated for?
15 years
How long have you dived for, and what qualification are you?
For 8 years in several locations around the world. I'm a certified Rescue and Nitrox Diver.
What is your favorite type of diving?
I love shark cleaning stations and being surrounded by big fish! Besides sharks, mantas, seals, dolphins & co., I also like lively colorful coral reefs with a current to simply drift along and enjoy.
If you could tell people one thing about your business (or maybe more!) to make them want to visit you what would it be?
With Pro Dive, you can satisfy all the fancies of your diver heart within one vacation – the breath-taking highlights of Mexico and Dom Rep from one hand, hassle-free arrangements of your dive & relax package, a great choice of beach resorts with our dive centres located onsite, big fish, macro life, shallow dives and beautiful walls, free Nitrox, the magic of cenotes/ cavern dives, cultural trips to world-heritage sites, high safety standards, a multilingual team of instructors at all of our locations, airport pickup and shuttles. Pro Dive caters for everyone from beginner to pro (CDC), divers with disabilities, kids, groups, non-diving family. Everyone is welcome!
What is your favorite dive in your location and why?
Santa Rosa Wall in Cozumel/ Mexico clearly is my favourite dive here in the Mexican Caribbean – a spectacular vertical drop off with breath-taking formations of colourful corals, small caverns, overhangs, plenty of swim-throughs, sponges, and a diversity of marine life like huge lobsters, barracudas, Cozumel splendid toad fish (entirely endemic to Cozumel), black groupers, horse-eyed jacks, spotted eagle rays and turtles in about 18-25m depth. The corals seem to grow taller and the drop off gets steeper the further north you go. The current can be unpredictable and rapidly changing from medium to strong. A magical drift dive in all regards!
What types of diving are available in your location?
Deep, drift, wreck, cave and cavern, bull shark, reef diving… From newbie to pro and technical diver, anyone will find their favorite spot here.
What do you find most rewarding about your current role?
I can share my passion for diving, the ocean, marine life and the location itself by tickling our readers' imagination about the unique highlights of our destinations, make them dream and want to join us for their next dive vacation. Furthermore, I get to meet many inspiring people and industry partners along the way who share the same passion, enjoy their fascinating stories, great achievements and visions.
What is your favorite underwater creature?
Among my small friends underwater, the Manti shrimp is my personal favorite – a fascinating creature. Among the larger ones, manta rays and sharks will need to fight for the top position.
Are there any exciting changes / developments coming up in the near future?
Absolutely, as Pro Dive International keeps growing! We have just opened a new dive centre in Bayahibe/ Dominican Republic – the country's hot spot for diving. Stay tuned for more exciting news! 😉
As a center what is the biggest problem you face at the moment?
The moody weather! With the start of the hurricane season, we experienced rough seas, causing the harbor to be closed for safety reasons, which meant we couldn't go out for local and wreck dives. However, here on the Riviera Maya/ Mexico, we are very fortunate to have the Cenotes on our doorstep – the largest freshwater cave system in the world and a truly unique experience! Hence, we switched local dives and scuba training from the ocean to the cenotes to ensure that all our divers and students had a great time, despite the weather conditions!
Is your center involved in any environmental work?
All of our centres are actively involved! Pro Dive International is hands on when it comes to marine life conservation. In particular shark conservation has been one of Pro Dive's major concerns. Not only do we support renowned organizations internationally, but actively the local project SAVING OUR SHARKS who focus specifically on research and protection of bull sharks on the Mexican Riviera Maya. Pro Dive has even adopted one of the females that come to visit us every year in winter to give birth! And our SharkSchool will be held for the third time from December 18-24, this year, to continue spreading education and awareness. Anyone is welcome to join!
We use biodegradable cleaning products and cups and participate in ocean cleaning days.
Furthermore, Pro Dive has achieved the PADI Green Star award (the first Mexican company), as well as several certificates of excellence recognizing their continued efforts and contribution toward the marine environment.
How do you see the SCUBA / Freediving / snorkeling industry overall? What changes would you make?
Much more needs to be done in regards to the protection of the marine environment, in particular involving local communities, to educate and inspire, refuse plastic, make safe, sustainable seafood choices, take care of the beach. This responsibility lies in each one of us, however, with joined forces we can achieve more.
What would you say to our visitors to promote the diving you have to offer?
Mexico is a bucket list destination holding many magical moments to tag off your list, like diving into the mystical Mayan cenotes to get mesmerized by stunning lightshows and beautifully decorated caverns, swimming with the largest fish on the planet – the whale shark, the encounter of majestic bull sharks, the high speed sardine hunt of the world's fastest fish – the sailfish, the drift along Cozumel's vibrant colourful reefs, named one of the Top10 in the world by Jacques Cousteau, the countless diving adventures to expect within one trip when combining the highlights of both Mexico's Caribbean and Pacific-side with Socorro and Great Whites in Guadalupe, a visit of Mayan world heritage sites and one of the seven world wonders, and last but not least, the refreshing facilities of our beach resorts to get yourself pampered.
The Dominican Republic has it all, as its slogan suggests: Beautiful beaches and reefs in Bayahibe, Saona, Catalina Island, Cayo Levantado, many wrecks and macro life, but also big fish – the humpback whales. You can either observe or swim with them during the winter months, when the entire North Atlantic humpback whale population migrates south to the Silver Bank – the Sanctuary for the Marine Mammals of the Dominican Republic, for mating and calving.
No matter your choice, adventure & fun await you with our team!
__________________________________________________________________________________
Where can our visitors find out more about your business? 
reservations@prodiveinternational.com, or info@prodiveinternational.com
Mobile: +52 1 984 745 0763
Facebook:
@prodiveinternational 
@prodivemexico
@prodivedominicanrepublic
@prodivemexicoacademy
Twitter: twitter.com/Prodivemexico
Relief Fund raises over $26k to support PADI Members impacted by recent Maui fires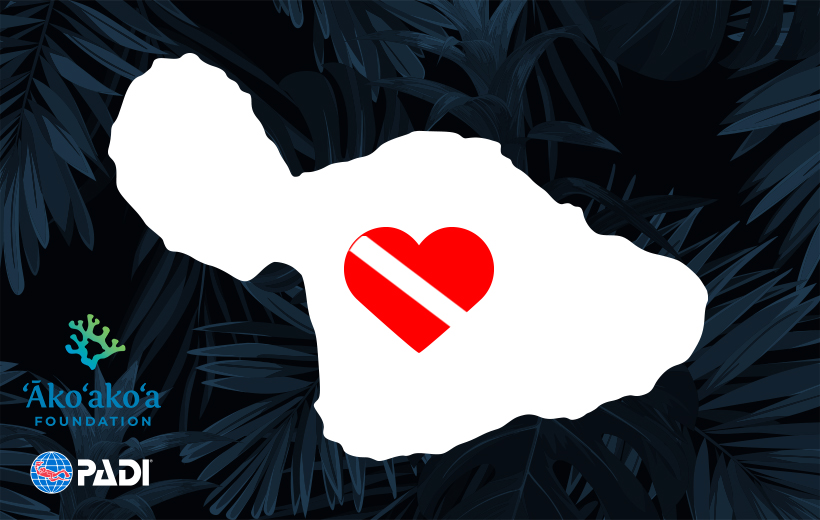 In response to the devastating wildfires in Maui, Hawaii, PADI® teamed up with the Ako'ako'a Foundation, creating a relief fund to directly assist members in Maui get back on their feet and in the water as soon as possible. To date, $26, 961has been raised to support PADI Members impacted by the recent fires.
The Ako'ako'a Foundation is based in Kailua-Kona on the Big Island of Hawaii, whose passion and purpose is to unite the stakeholders of Hawaii's nearshore marine environments and work together to create positive ocean change.
"Our thoughts and prayers go out to all those who have been affected by this tragedy," says Drew Richardson, CEO and President of PADI Worldwide. "United above and below the surface of our shared blue planet, we stand together with the dive community to provide strength and speed in recovery efforts."
Join PADI and the Ako'ako'a Foundation with your support of relief efforts for the diving community.
100% of all donations to this relief fund will be distributed directly to dive professionals in Hawaii in need of recovery from the devastating fires.
If you are an individual or business in Hawaii who wishes to extend or receive support, contact PADI Regional Manager Kyle Ingram at kyle.ingram@padi.com.
Oonasdivers say Hola! to Mexico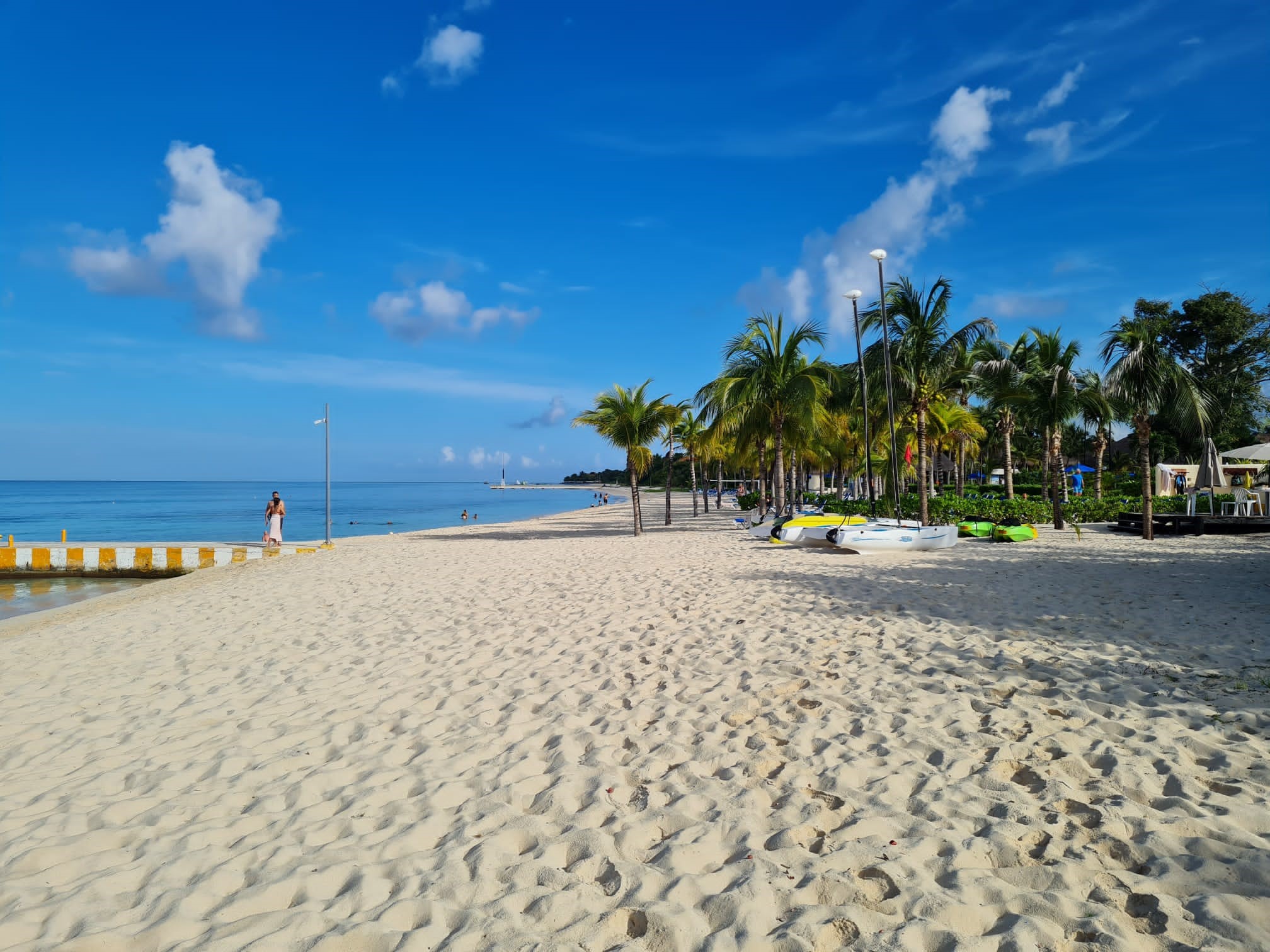 Oonasdivers is very excited to annouce a big Hola! to a new destination: MEXICO!
Here's what they have to say:
The land of tacos, tequila and so much more!
Discover a world of tropical indulgence and endless adventure on the Mexican-Caribbean coastline: exquisite beaches, sumptous retreats, turquoise waters, palm-studded sands, mouth-watering cuisine, diverse landscapes, ancient marvels and picture-perfect vistas. Mexico is an icon for the tropical beach idyll, the spirit of escapism and the warmth of authentic culture.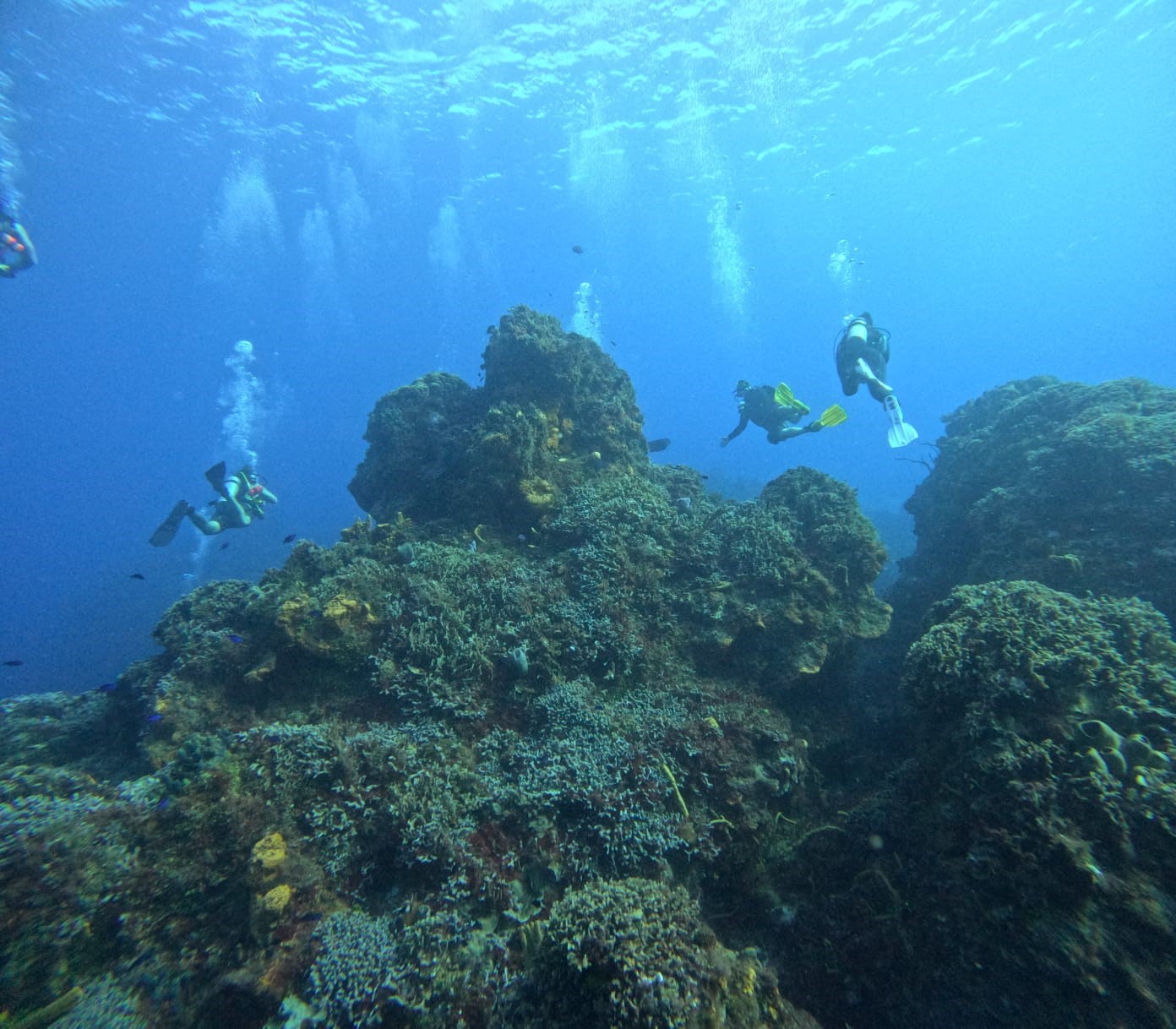 Yet Mexico's true standout gem is what lies beneath the surface of its waters. Home to the Earth's second largest coral barrier reef, the world's largest underwater cave system, spectacular geological features and breathtakingly unique landscapes, Mexico's thriving eco-system is sure to delight every diver.
A slice of paradise on every shoreline – both above and below water – and now the team at Oonasdivers want to bring the Mexican adventure to you.
Prices for a dive holiday to Cozumel start from £1995pp and Playa del Carmen from £3295pp with Oonasdivers.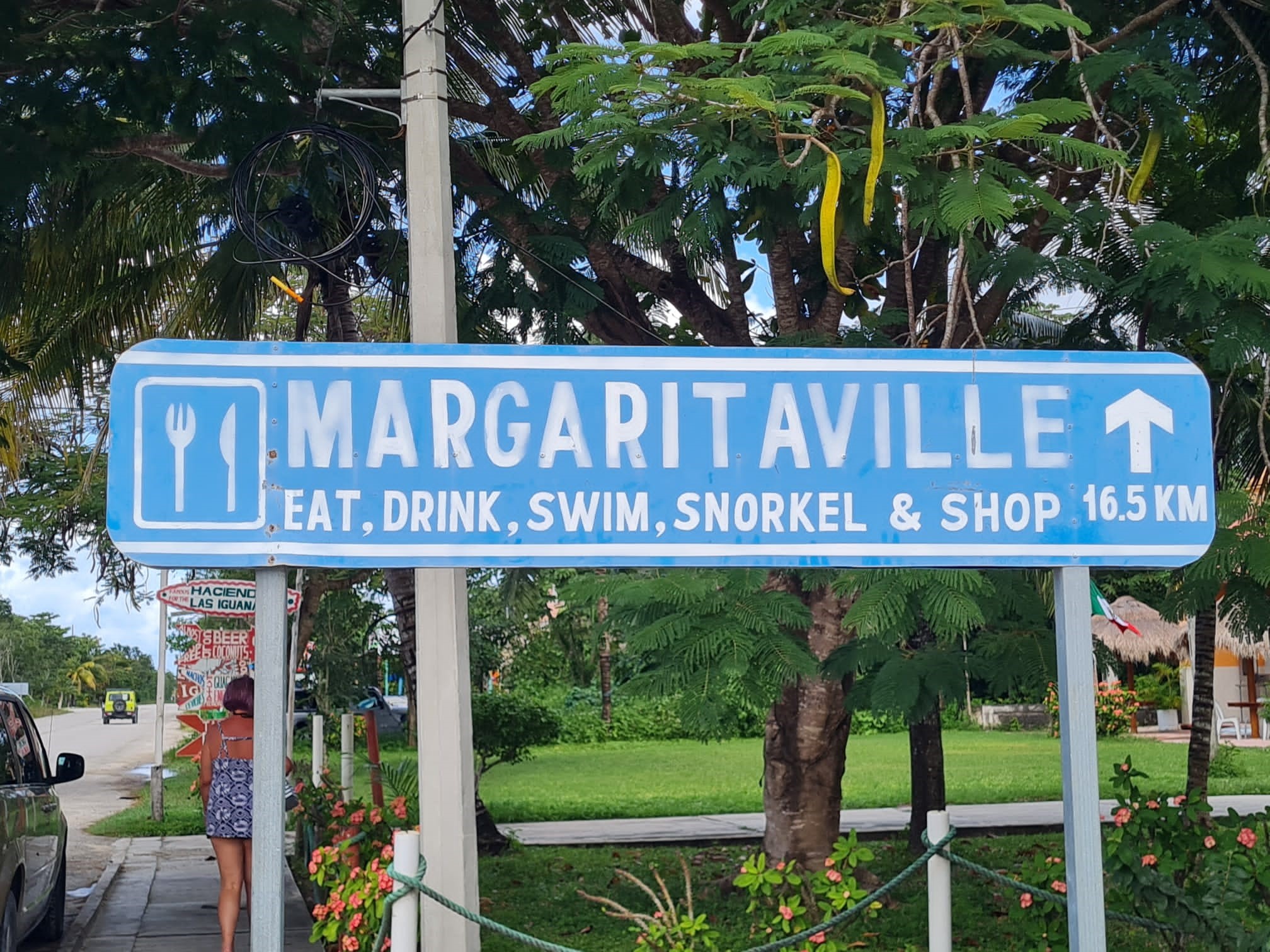 Oona's own Lydia recently visited Mexico to check out the destination and the diving for their guests. You can read all about her trip on their website here: https://www.oonasdivers.com/Blog-Cozumel-Beach-Paradise-Meets-Underwater-Paradise