OCEAN HEROES: Jamal A. Galves (Manateeman)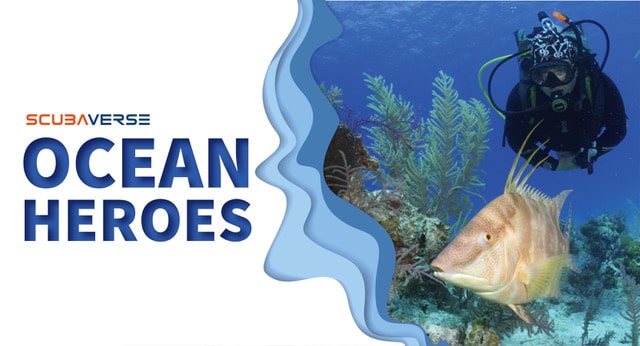 Our new series, Ocean Heroes, showcases the fantastic marine conservation work done by individuals and groups around the world. In this edition we talk to Jamal A. Galves, also known as Manateeman.
---
Jamal is from Belize, specifically a small coastal village outside of Belize City named Gales Point Manatee where he grew up. He went to school at St John's Junior College & then went on to study at the University of Belize.
Caroline: How did you get involved with marine conservation? 
Jamal: I have always been fascinated by manatees. As a young boy, I would stand on my grandparents' lawn in Gales Point Manatee and observe manatees swim through the lagoon. I would spend long hours sitting on the dock, dreaming of one day being able to work with the gentle herbivores. At the age of 12 this dream became a reality.
I caught the attention of a field research team, led by renowned manatee conservationist Dr. James "Buddy" Powell, that visited my village every year to study manatees. The team noticed how enthusiastic I was about manatees and brought me along on their boat to observe. That one trip out resulted in me coming back day after day, eager to learn more and help wherever I could.
I have volunteered with the team since then and my dedication and commitment has only increased resulting in becoming a member of the team at age 16. Today I am the coordinator of the Belize Manatee Project Program for the Clearwater Marine Aquarium Research Institute, an organization that works to protect and conserve coastal ecosystems and species. Though I have had a fair amount of success I have seen the impact these animals faced due to human negligence and that continues to drive me to ensure these animals are protected
Though manatees are currently endangered, I am hopeful about the species' survival. "As a child I never would have thought manatees would be endangered. However, I am very optimistic about their future. Otherwise, I wouldn't do what I do."
Ultimately, I wish to inspire the next generation through my efforts. "I believe that when young people decide to save a threatened species, it's inspirational. That inspiration can be contagious and provide encouragement to others". That is exactly what happened to me, Jamal, the boy who saves manatees.
Caroline: Tell us about the Belize Manatee Conservation Program
Jamal: In 1997, Dr. James "Buddy" Powell, Bob Bonde of USGS, Nicole Auil of the Belize Coastal Zone Management Authority and a Sea to Shore (now CMA Research Institute) associate research scientist, began the Belize Manatee Conservation Project.
Belize has the highest known density of Antillean manatees, a subspecies of the West Indian manatee, in the world. Unfortunately, because of rapidly increasing coastal development, human-related manatee deaths are rising quickly. Poaching, once the major threat to manatees in Belize, has been replaced by boat kills and destruction of habitat as the major concerns for the survival of the species.
CMA Research Institute scientists and collaborators provide the data, expertise and scientific exchange that are used by the Belize government to establish sanctuaries, speed zones, laws and regulations that safeguards manatees and other actions that help ensure the survival of manatees in this remarkable country.
I was just a boy at age eleven when I met Buddy at the dock preparing to head out for manatee health assessments. I asked if I could join the team and began volunteering in efforts to protect the manatee of Belize. After years of expressing his devotion, interest and passion for the conservation of the endangered manatees, I was officially hired as a Field Assistant in 2008. Today, I am the Belize Manatee Conservation program coordinator.
Program Activities
Conduct countrywide community-related education and outreach programs coordinate the Belize Marine Mammal Stranding Network.
Serve as a resource and representative on relevant government and local committees, such as the Belize Manatee working group.
Track and monitor tagged, wild manatees.
Create public information brochures and posters on manatees and their habitat.
Communicate with the media and the public on manatee conservation issues.
Continue critical fundraising efforts for our programs and handle all aspects of managing, administering, and maintaining an active research and conservation program in Belize.
Examples of Program Success
Speed Reduction and No-Wake Zones
Implemented speed zones and installed and maintain no-wake zone signage in the waters off Belize City.
Through research and awareness efforts we have decreased poaching incidents in the country. In 2010 a poaching incident in Belize was prosecuted. This is the first time anyone has been prosecuted for killing a manatee in Belize.
We have successfully captured and carried out health assessments on 164 individuals since 1997. The data set we have gathered over the years through consistent health assessments of this wild population is helping to provide vital information on the population's status, and what measures and efforts still need to be taken to ensure manatees continue to exist.
Rescue, Rehab, and Release
Our Belize team has successfully rescued and transported many injured, sick or orphaned manatees to a rehabilitation facility for care, and have reintroduced and monitored those animals in the wild following recovery
Caroline: What is so special about manatees?  
Jamal: They are the only herbivorous mammals in Belize's water ways and Belize has the last strong-hold on the population throughout its range.  Manatees provides critical role within Belize's marine ecosystem as they are considered nutrients recyclers as they consume about 10% of their body weight daily which then turns to excretion that acts as nourishment for small fishes and crustaceans. I have to mention that they are very gentle, charismatic and cute.
Caroline: What success stories have you had? Can you tell us more about the baby manatee you recently rescued?
Jamal: On July 13 2020 I, Associate Research Biologist, and a team of volunteers from the Clearwater Marine Aquarium Research Institute, rescued a male orphan manatee calf in Belize that is estimated to be two to four weeks old. The calf was observed the previous day alone and showing signs of distressed. The baby manatee was later taken to the rehabilitation centre, to receive around-the-clock care. The young male was only 36 lbs when it came in and has shown great signs so far. He will spend the next 3-4 years in rehab until he is fit and ready to be returned into the wild.
Watch the rescue video here:
Caroline: What is the biggest threat to manatees in Belize?
Jamal: Watercraft collision, entanglement, habitat destruction, pollution and poaching
Caroline: If you could persuade people to change their lives in one way, what would you ask them to change?
Jamal: I would ask them to change their appreciation and kindness for the environment and all wildlife.  As by simply changing that and having an appreciation for those things one will naturally change other behaviours that impact both the environment and wildlife and will realize by doing so it also benefits human livelihoods.
CRB: Where can our readers find out more about the work that you do?
Keep up with Jamal Galves' work with manatees on Instagram and Facebook.
Learn more about The Clearwater Marine Aquarium Research Institute by clicking here, or by following them on Instagram here.
Relief Fund raises over $26k to support PADI Members impacted by recent Maui fires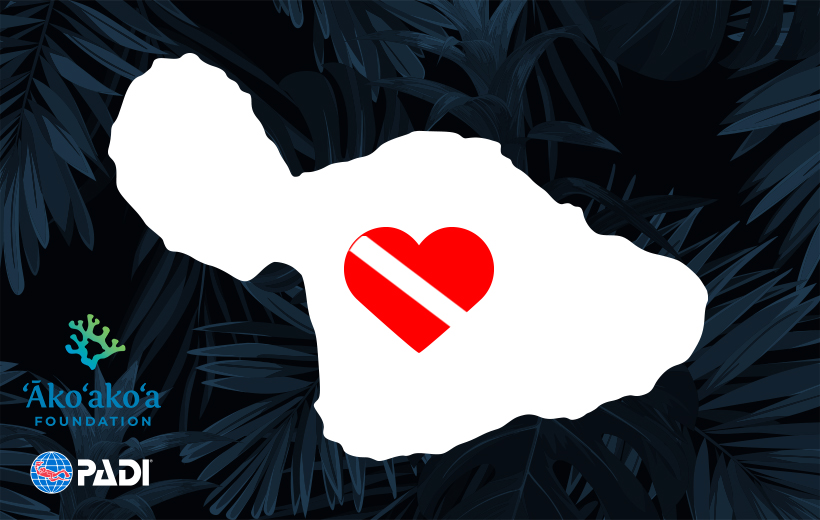 In response to the devastating wildfires in Maui, Hawaii, PADI® teamed up with the Ako'ako'a Foundation, creating a relief fund to directly assist members in Maui get back on their feet and in the water as soon as possible. To date, $26, 961has been raised to support PADI Members impacted by the recent fires.
The Ako'ako'a Foundation is based in Kailua-Kona on the Big Island of Hawaii, whose passion and purpose is to unite the stakeholders of Hawaii's nearshore marine environments and work together to create positive ocean change.
"Our thoughts and prayers go out to all those who have been affected by this tragedy," says Drew Richardson, CEO and President of PADI Worldwide. "United above and below the surface of our shared blue planet, we stand together with the dive community to provide strength and speed in recovery efforts."
Join PADI and the Ako'ako'a Foundation with your support of relief efforts for the diving community.
100% of all donations to this relief fund will be distributed directly to dive professionals in Hawaii in need of recovery from the devastating fires.
If you are an individual or business in Hawaii who wishes to extend or receive support, contact PADI Regional Manager Kyle Ingram at kyle.ingram@padi.com.
Oonasdivers say Hola! to Mexico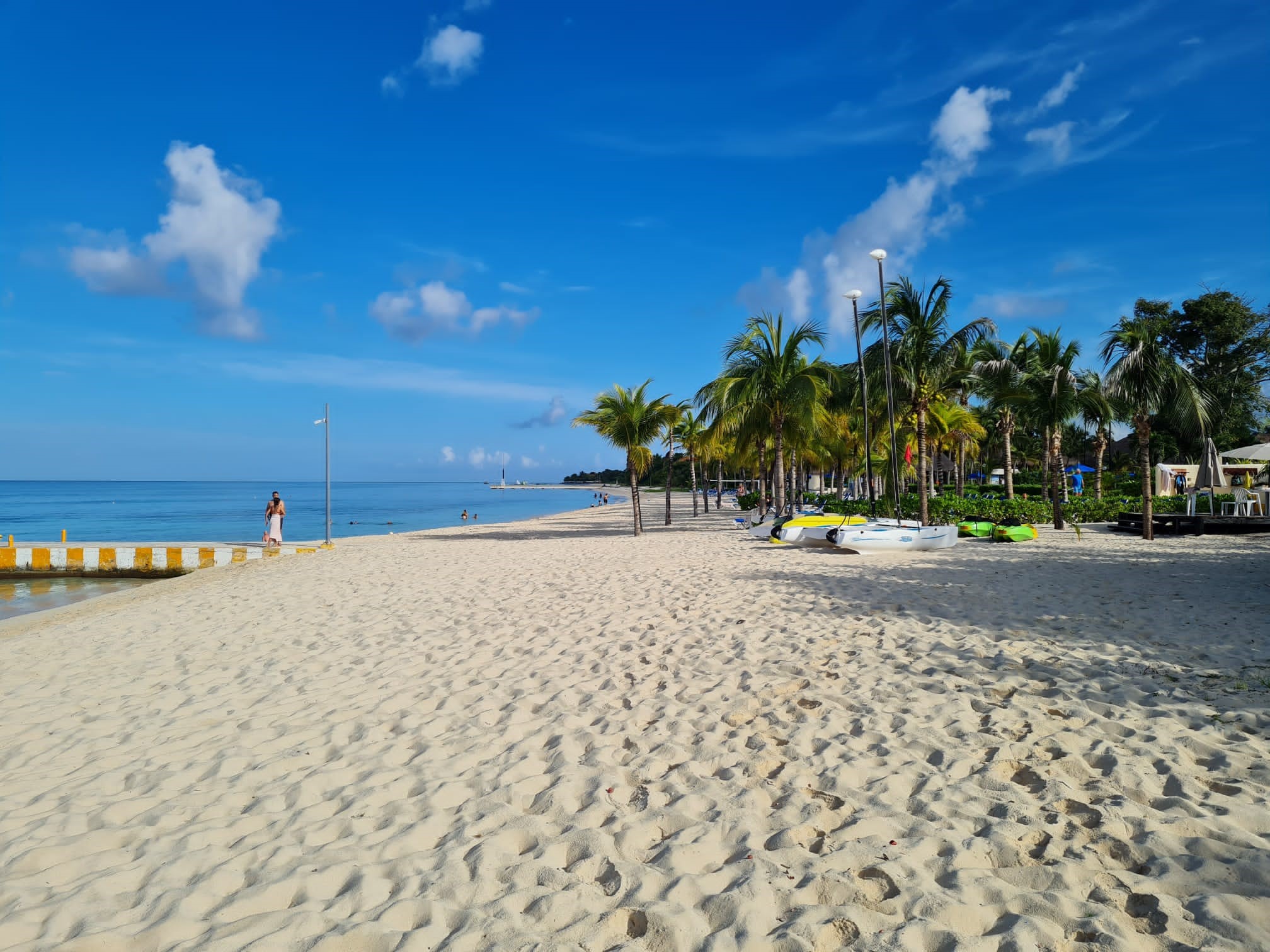 Oonasdivers is very excited to annouce a big Hola! to a new destination: MEXICO!
Here's what they have to say:
The land of tacos, tequila and so much more!
Discover a world of tropical indulgence and endless adventure on the Mexican-Caribbean coastline: exquisite beaches, sumptous retreats, turquoise waters, palm-studded sands, mouth-watering cuisine, diverse landscapes, ancient marvels and picture-perfect vistas. Mexico is an icon for the tropical beach idyll, the spirit of escapism and the warmth of authentic culture.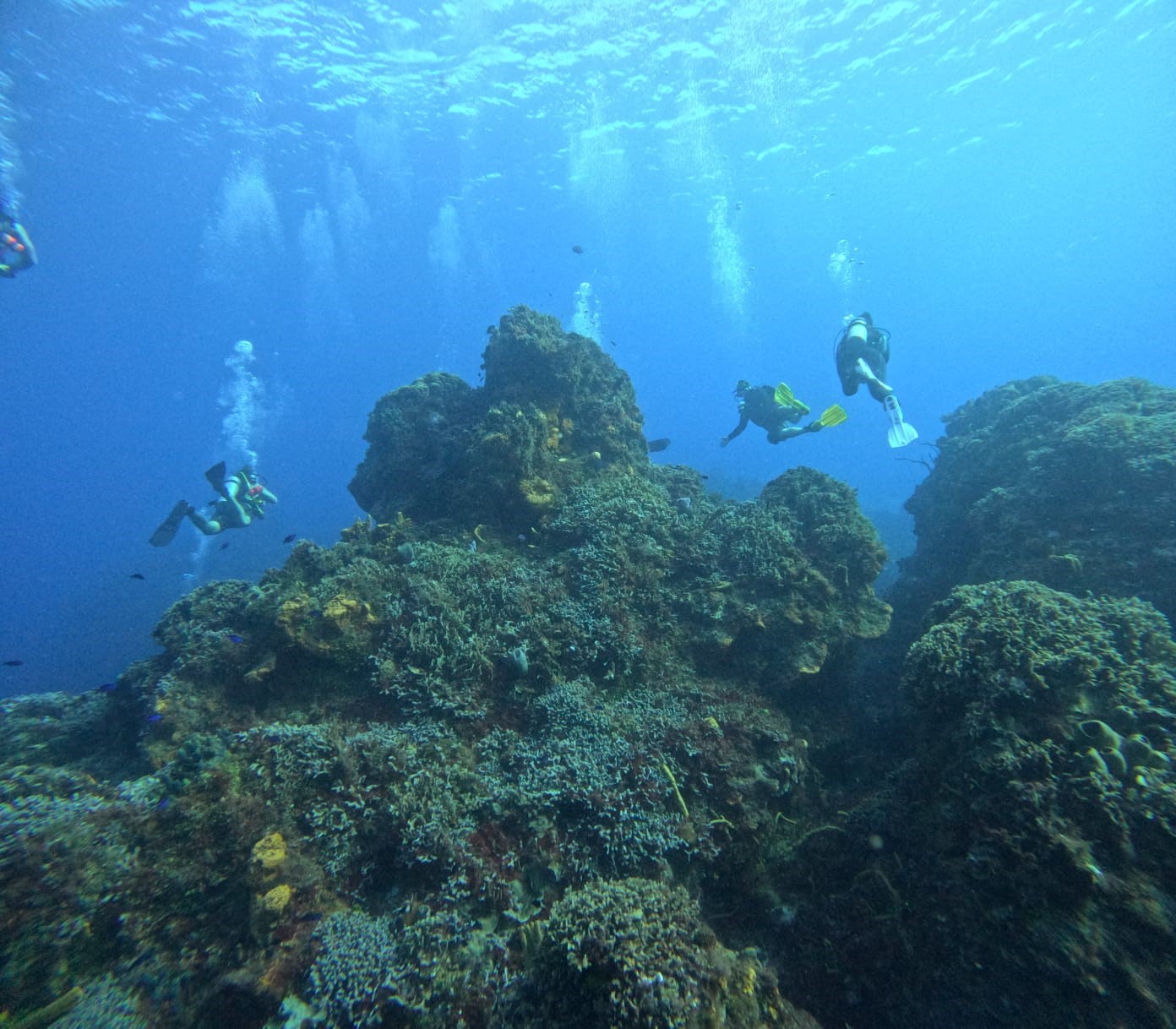 Yet Mexico's true standout gem is what lies beneath the surface of its waters. Home to the Earth's second largest coral barrier reef, the world's largest underwater cave system, spectacular geological features and breathtakingly unique landscapes, Mexico's thriving eco-system is sure to delight every diver.
A slice of paradise on every shoreline – both above and below water – and now the team at Oonasdivers want to bring the Mexican adventure to you.
Prices for a dive holiday to Cozumel start from £1995pp and Playa del Carmen from £3295pp with Oonasdivers.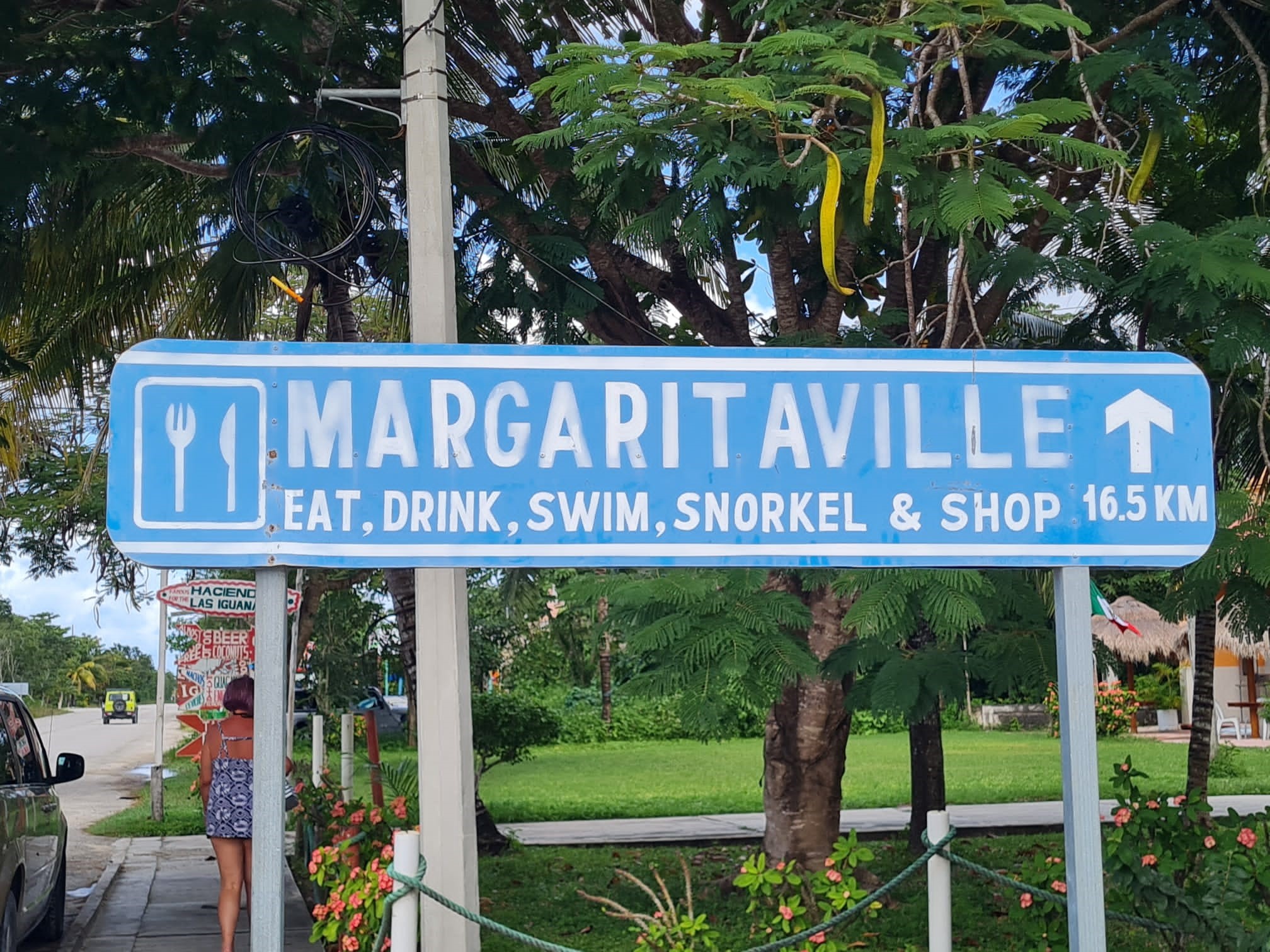 Oona's own Lydia recently visited Mexico to check out the destination and the diving for their guests. You can read all about her trip on their website here: https://www.oonasdivers.com/Blog-Cozumel-Beach-Paradise-Meets-Underwater-Paradise