Go Pro with Pro Dive International in Mexico in 2022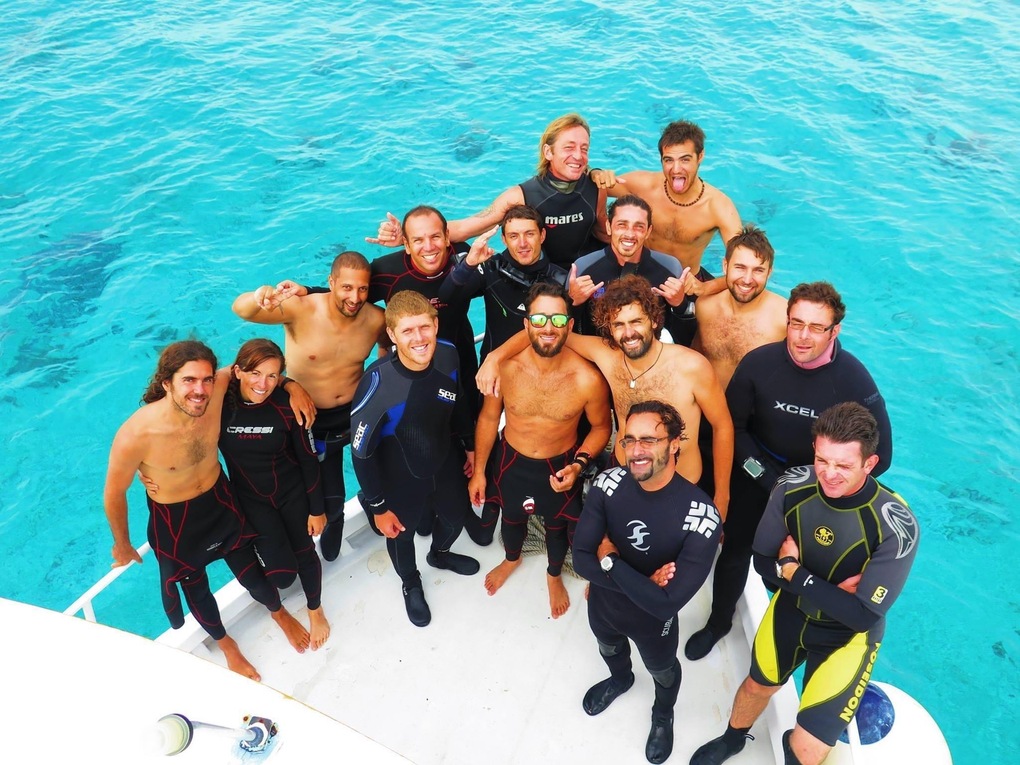 Follow your dreams! Go Pro with Pro Dive International in Mexico to start moving your office under water, enjoy endless summer and scuba diving. Sign up for your 14-day life-boosting PADI Instructor Development Course with PADI Course Director Leo, incl. hands-on IDC Prep and workshops.
10% Off + Freebies for EARLY BIRDS, until 31 OCT 2021!
IDC PROGRAM DETAILS
Your training will be hands-on, conducted by PADI Course Director Leo Saldunbides who has already certified over 2,200 students.
You will practice at top training facilities located at coveted four and five star resorts, and dive at some of the world's best dive sites along the Riviera Maya and in Cozumel.
Successful candidates await an internship or job placement at one of Pro Dive's PADI Five Star Dive Centers, subject to availability. As Mexico remains one of the most popular and easily accessible destinations for instructors and divers alike, the chances are high that you'll find your perfect spot in our Caribbean paradise.
IDC PREP (2 days)
Review and strengthen your knowledge of dive theory, and develop your demonstration skills.
ONE-ON-ONE COUNSELING
During all programs.
WITH EVERY IDC PURCHASED, PRO DIVE INTERNATIONAL INCLUDE
2 days IDC – Dive Theory & Dive Skills Review
2 days I.E. Mock Simulation
PADI Enriched Air Nitrox Specialty Course
Cenotes dive
Introduction to Freediving Workshop
Sidemount TEC Demo
Fun dives in Cozumel
ScubaPro Resort Technician Workshop
REAL employment opportunities
PLUS
Seasonal special offers – Contact us for more info!
Special rates for IDC & TEC/ CAVE combos
Sidemount Training
MSDT Prep Program – Opportunity not to be missed!
Additionally to the five Specialty Instructor training courses, the MSDT Prep Program includes a technician clinic certificate for ScubaPro and a free 3-week instructor internship at one of Pro Dive's busy dive shops to work alongside experienced instructors to gain valuable experience in the "real world".
GOPRO MEXICO IDC DATES 2022
| | | |
| --- | --- | --- |
| IDC | IE | MSDT |
| Jan 10 – Jan 27 | Jan 28 – Jan 30 | Feb 01 – Feb 05 |
| Mar 07 – Mar 24 | Mar 25 – Mar 27 | Mar 29 – Apr 02 |
| May 02 – May 19 | May 20 – May 22 | May 24 – May 28 |
| Jun 27 – Jul 14 | July 15 – Jul 17 | Jul 19 – Jul 23 |
| Sep 05 – Sep 22 | Sep 23 – Sep 25 | Sep 27 – Oct 01 |
| Nov 14 – Dec 01 | Dec 02 – Dec 05 | Dec 06 – Dec 10 |
YOUR GOPRO IDC MEXICO TRAINER – PRO DIVE'S COURSE DIRECTOR
Leo Saldunbides (Brazilian, speaks English, Spanish, Portuguese, ) – Leo has trained and certified over 2,200 students, and earned Platinum, Gold and Silver accolades for his outstanding achievements in PADI Instructor Development. Moreover, he's fun to work with and excited to share his passion and expertise with you, gathered over his 19 years as a PADI Instructor.
Courses are available in English & Spanish!
Get in touch with Leo and reserve your spot today at info@idcmexico.com, call +52 984 806-4797, or visit www.idcmexico.com!
Relief Fund raises over $26k to support PADI Members impacted by recent Maui fires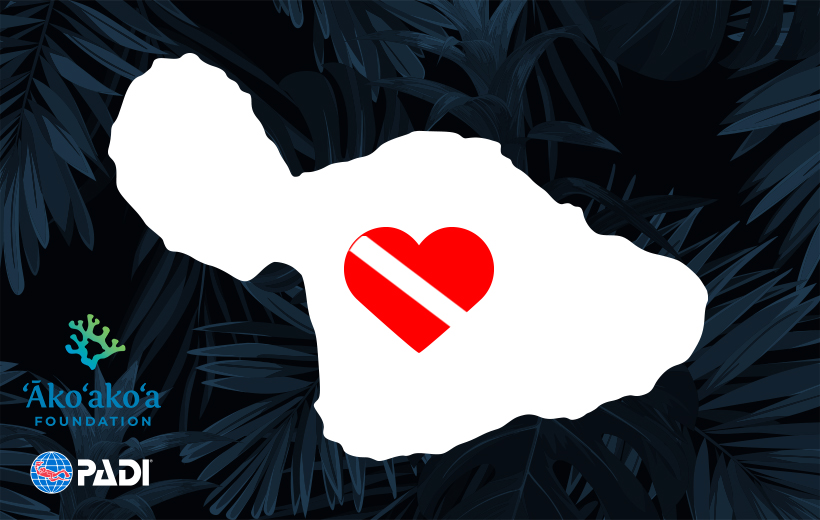 In response to the devastating wildfires in Maui, Hawaii, PADI® teamed up with the Ako'ako'a Foundation, creating a relief fund to directly assist members in Maui get back on their feet and in the water as soon as possible. To date, $26, 961has been raised to support PADI Members impacted by the recent fires.
The Ako'ako'a Foundation is based in Kailua-Kona on the Big Island of Hawaii, whose passion and purpose is to unite the stakeholders of Hawaii's nearshore marine environments and work together to create positive ocean change.
"Our thoughts and prayers go out to all those who have been affected by this tragedy," says Drew Richardson, CEO and President of PADI Worldwide. "United above and below the surface of our shared blue planet, we stand together with the dive community to provide strength and speed in recovery efforts."
Join PADI and the Ako'ako'a Foundation with your support of relief efforts for the diving community.
100% of all donations to this relief fund will be distributed directly to dive professionals in Hawaii in need of recovery from the devastating fires.
If you are an individual or business in Hawaii who wishes to extend or receive support, contact PADI Regional Manager Kyle Ingram at kyle.ingram@padi.com.
Oonasdivers say Hola! to Mexico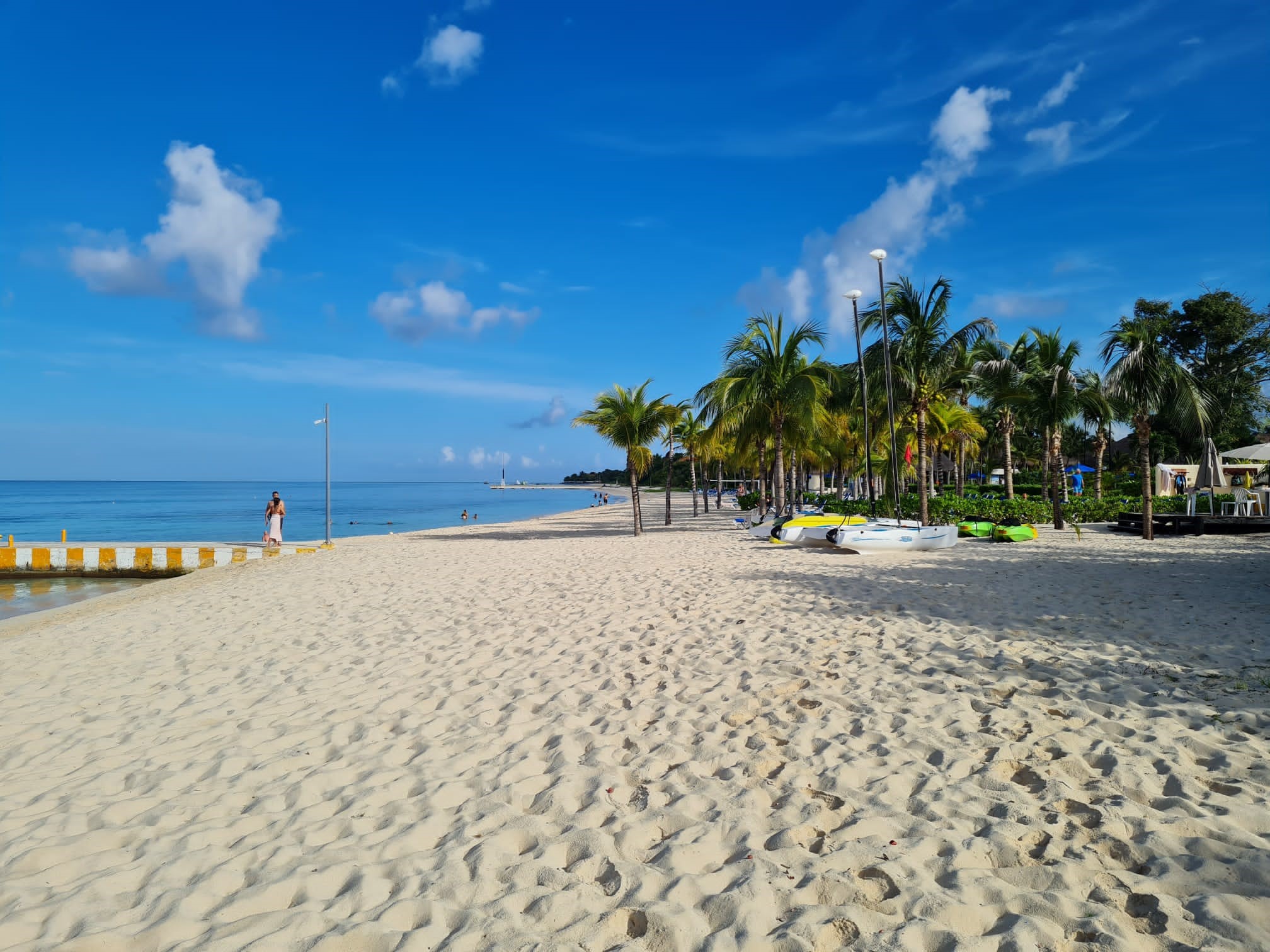 Oonasdivers is very excited to annouce a big Hola! to a new destination: MEXICO!
Here's what they have to say:
The land of tacos, tequila and so much more!
Discover a world of tropical indulgence and endless adventure on the Mexican-Caribbean coastline: exquisite beaches, sumptous retreats, turquoise waters, palm-studded sands, mouth-watering cuisine, diverse landscapes, ancient marvels and picture-perfect vistas. Mexico is an icon for the tropical beach idyll, the spirit of escapism and the warmth of authentic culture.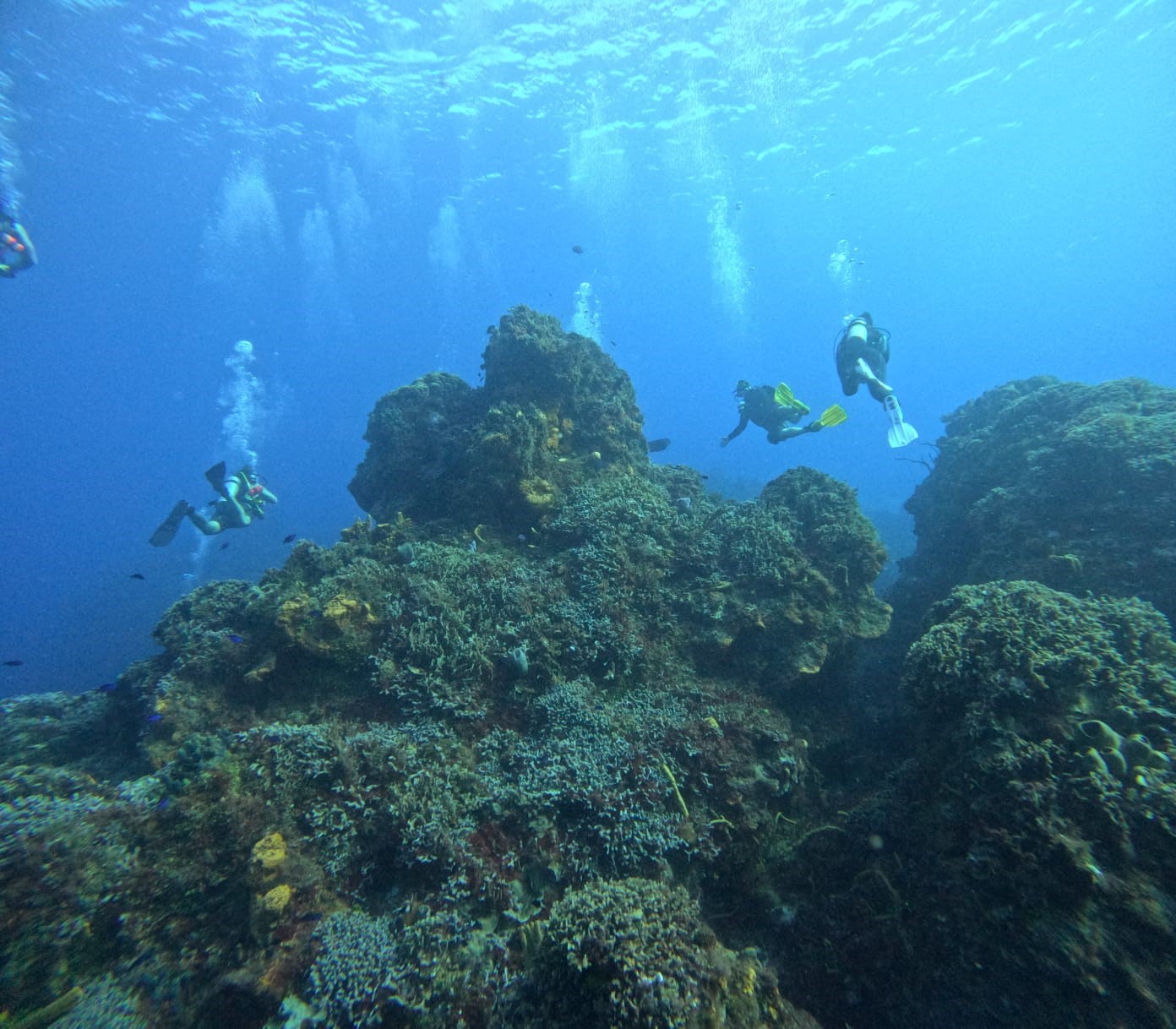 Yet Mexico's true standout gem is what lies beneath the surface of its waters. Home to the Earth's second largest coral barrier reef, the world's largest underwater cave system, spectacular geological features and breathtakingly unique landscapes, Mexico's thriving eco-system is sure to delight every diver.
A slice of paradise on every shoreline – both above and below water – and now the team at Oonasdivers want to bring the Mexican adventure to you.
Prices for a dive holiday to Cozumel start from £1995pp and Playa del Carmen from £3295pp with Oonasdivers.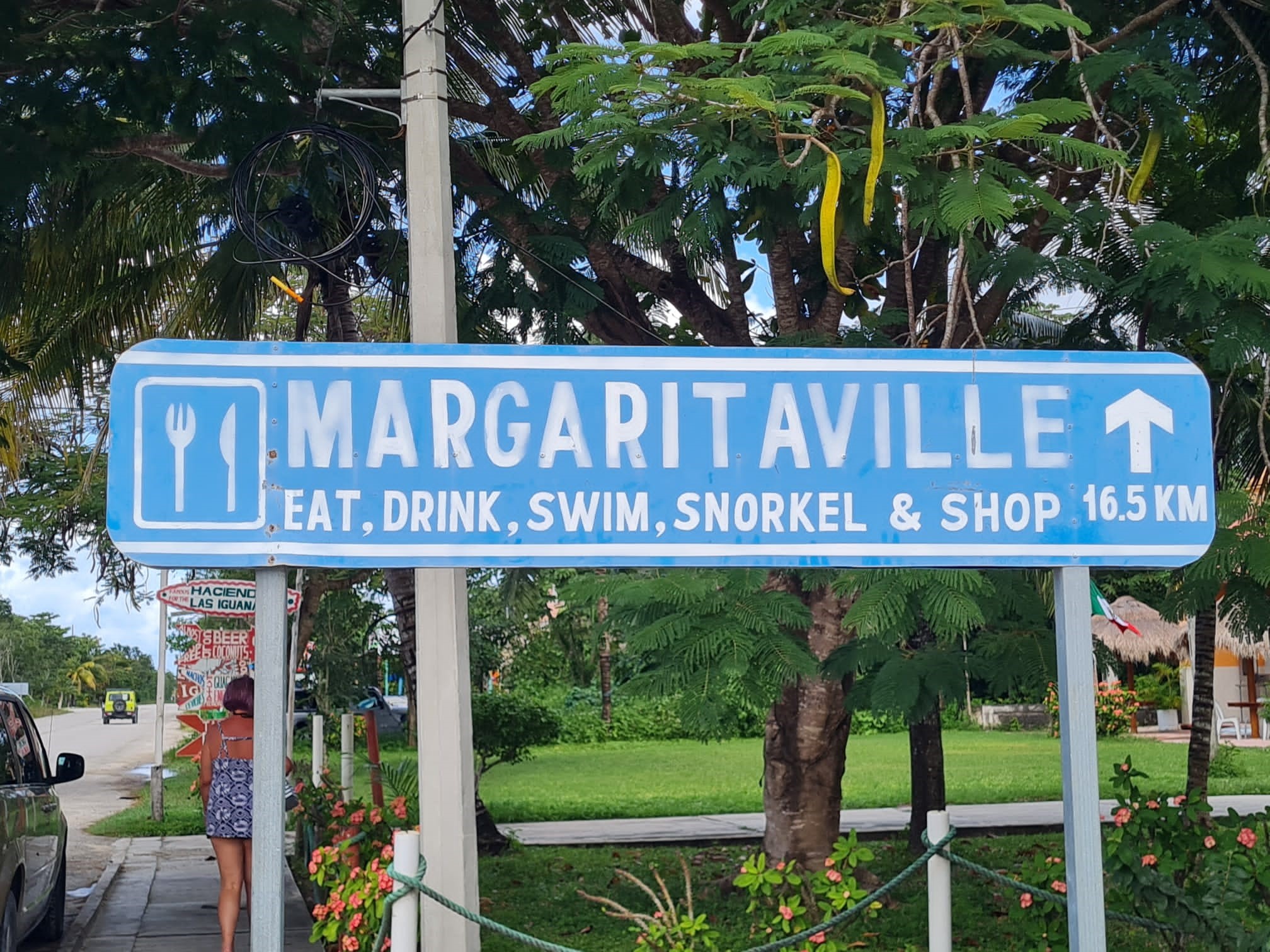 Oona's own Lydia recently visited Mexico to check out the destination and the diving for their guests. You can read all about her trip on their website here: https://www.oonasdivers.com/Blog-Cozumel-Beach-Paradise-Meets-Underwater-Paradise