New Above & Below photo workshop series launched in Mexico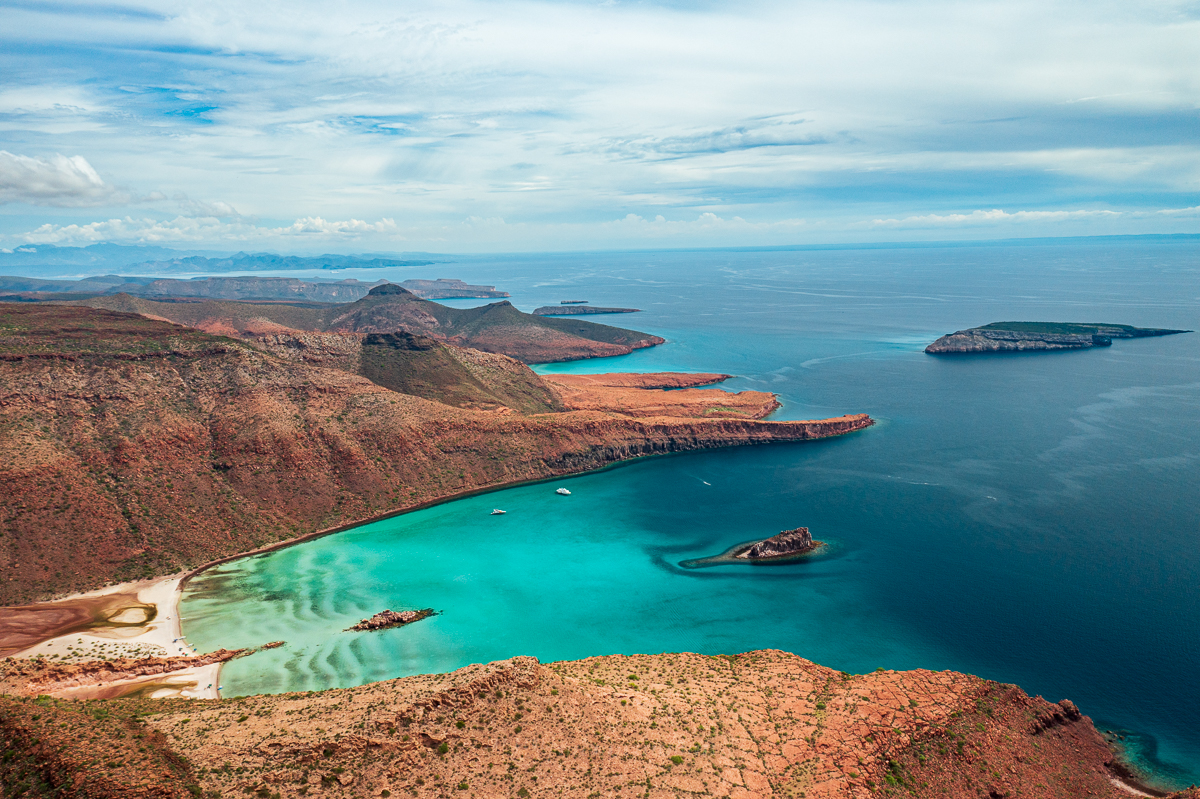 A new photography workshop series entitled Above & Below has been released in Mexico's Baja California peninsula. The workshop series pairs award winning underwater photographer, Jay Clue, and Sony Alpha ambassador, Stan Moniz. Unlike most destination photo workshops, the Above & Below photo workshop series combines underwater photography with aerial, landscape, and astrophotography giving guests a much wider range of tools to add to their repertoire. But not only that, the logistics for the workshops are being run by one of the top names in dive travel, the Los Cabos based Baja experts — Dive Ninja Expeditions.
Mexico's Baja California peninsula has quickly become known to have some of the best big animal encounters in the world. Throughout the year this narrow strip of land plays host to mantas, whales, over 12 species of sharks, jaw dropping mobula ray aggregations, heart pounding striped marlin & bait ball action, playful sea lion pups, gigantic schools of jacks, and so much more. The beautiful desert mountain landscapes which backdrop these abundant waters combined with some of the darkest night skies on earth create a plethora of unique opportunities for photographers of all experience levels.
In a recent interview, Jay Clue commented:
"It's such a special project. Each workshop in the series has been hand tailored by Stan and myself to find the perfect subjects and spots to shoot for each location at that specific time of year. There's mobula rays and the milky way, whale sharks and Orion rising, and so many others in the works." 
The 6 day photography workshops combine hands on tutoring with classroom presentations & post processing sessions to help those looking to learn new photography techniques or fine tune their skills. Throughout the trip Stan and Jay will be helping you learn underwater photography, astrophotography, and landscape photography as well as sessions on topside wildlife photography, aerial/drone photography, and editing techniques with apps such as Adobe Lightroom. The workshops are customized to meet each students unique experience level so that photographers of any level can join – even those just picking up a camera for the first time. Additionally each workshop is limited to a maximum of only 6 guests to provide the best opportunities for hands on training.
The first Baja photography workshop in the series kicks off with Mobula Rays & Dark Skies on May 28, 2022 to coincide with the New Moon and galactic core of the Milky Way being visible almost all evening. Plus the trip takes place during the peak of Baja's annual mobula ray aggregations – which can see schools of the rays number in the thousands. Stan and Jay have teamed up with their partners at Viking International Phototours to put this extra special workshop together. Throughout the trip you'll spend time on the ocean freediving and snorkeling with the mobula rays, as well as visiting a cactus forest, artisanal salt mine flats, an old lighthouse and more.
The next segment in the series takes place in beautiful La Paz, Mexico from November 17-22, 2022. This special La Paz Above & Below photography workshop takes guests swimming with whale sharks, getting in the water at a massive sea lion rookery with tons of curious pups, as well as to one of La Paz's most beautiful reefs. For topside they have something very special planned – shooting sunset and astrophotography from Espiritu Santo Island National Park! For those that don't know, this is incredibly special as it requires special permits to be on the island after sunset. Plus with it's location so far away from the city there is zero light pollution. Throughout the trip they'll also be visiting some of La Paz's beautiful landscapes & bays. And if that wasn't enough, Jay will be hosting a special underwater portrait photography workshop too!
Tickets for the first 2 photography workshops are now on sale on the Dive Ninja Expeditions website. To learn more about the workshops or book your spot, visit the Above & Below Photography Workshops webpage.
Header Photo: Jay Clue
Diving with…  Pablo Calderon Cadiz, Takata Experience, Mahaual, Mexico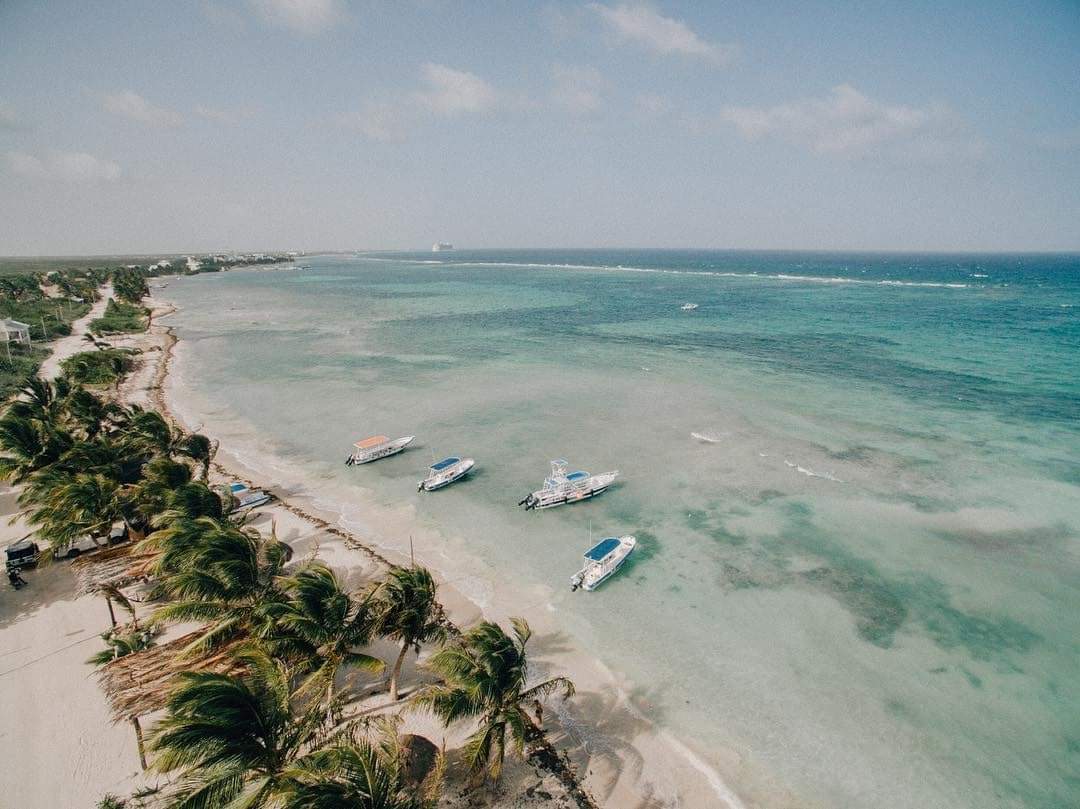 In this ongoing series, we speak to the people who run dive centres, resorts and liveaboards from around the world about their businesses and the diving they have to offer…
---
What is your name?
Pablo Calderon Cadiz
What is the name of your business?
Takata Experience
What is your role within the business?
Owner / General Manager
How long has the business operated for?
6 years
How long have you dived for, and what qualification are you?
I have been diving for 16 years; I am a PADI IDC Staff Instructor
What is your favorite type of diving?
I really enjoy all types of dive but deep dives and dives with crazy topography are by far my favourites.
If you could tell people one thing about your business (or maybe more!) to make them want to visit you what would it be?
We are a dive center and also a research center, so we merge both into one big idea.  When you dive with us you also benefit the reef, as we put part of that money into our restoration program. We are also one of the only dive centers in the world that has a full research center working together with us. That's why our official hashtag is #Divewithpurpose
What is your favorite dive in your location and why?
My favorite dive in Mahahual is Piratas, because of the beautiful topography and the amount of big animals you can see, such as turtles, manatees and sharks.
What types of diving are available in your location?
One of the best things about Mahahual is that there are dive sites for all levels, from shallow reefs with beautiful life to walls that can go down to 150 meters within 5 minutes from the shore. You can always choose what you want, if you are looking for biodiversity, topography, shallow sand patches or very deep walls, we have them all.
What do you find most rewarding about your current role?
The diving industry is an industry that is constantly evolving and from my role I am able to always bring that to Takata.  I am always looking for ways to create a solid business culture, to make sure the people that work for us can always develop themselves from a professional perspective, but also from a personal one. We have created many different programs that are unique to us, where we merge the dive and research center. All that is possible because I can take those decisions. To see how your dream becomes true is the biggest reward ever.
What is your favorite underwater creature?
Sharks are my number 1, and if I can be more specific, Hammerheads!!!
As a center what is the biggest problem you face at the moment?
I feel that many dive centers in the world don't  know yet what makes them unique, so the way for them to attract people is to charge very low prices, sometimes that is very difficult, because the one that is next to you can charge 30% less than you for the ¨same service¨. I believe we should always find what is unique to us and to create a value on it. We should all focus on the professionalization of our industry.
Is your center involved in any environmental work?
As I mentioned before, we have a full research center, our director has 2 master degrees and our 2 biologist both have PhDs. Actually our research center was name as Actor for the UN Decade On Ecosystems Restoration for the next 10 years.
Our research center works together with the Mexican government to ensure a sustainable development in the area and to implement big scale conservation and restoration projects in Mahahual.
Are there any exciting changes / developments coming up in the near future?
As we are a new company, there are always exciting thing coming our way, in these years we became an IDC center, UN partners, we did a small hotel and we are looking forward to develop our research center even more.  We would like to become the biggest research center in Mexico which is very ambitious and to become leaders in diving, restoration and everything that involve costal ecosystems. We dream big because we love what we do.
How do you see the SCUBA / Freediving / snorkeling industry overall? What changes would you make?
I think the industry is doing ok but not great.  For sure freediving has grown a lot in the last 10-15 years. There are several organisations around the world who do great work, but we need more people and businesses looking to do the exceptional.   Sometimes talking with diving friends around the world, we all agree that this is probably one of the few industries where the prices we charge are the same or even cheaper than 5 or 10 years ago. We urgently need to proprofessionalize the industry and put the correct value on our product and services.
Finally, what would you say to our visitors to promote the diving you have to offer?
If you guys are looking for a unique immersive experience where you can mix your passion for diving with deep understanding of marine and costal ecosystem, then we are your choice.
Where can our visitors find out more about your business?
You guys can follow us on IG: Takata.experience 
Our website is: www.takataexperience.com
Discover the Best of Belize with Dive Worldwide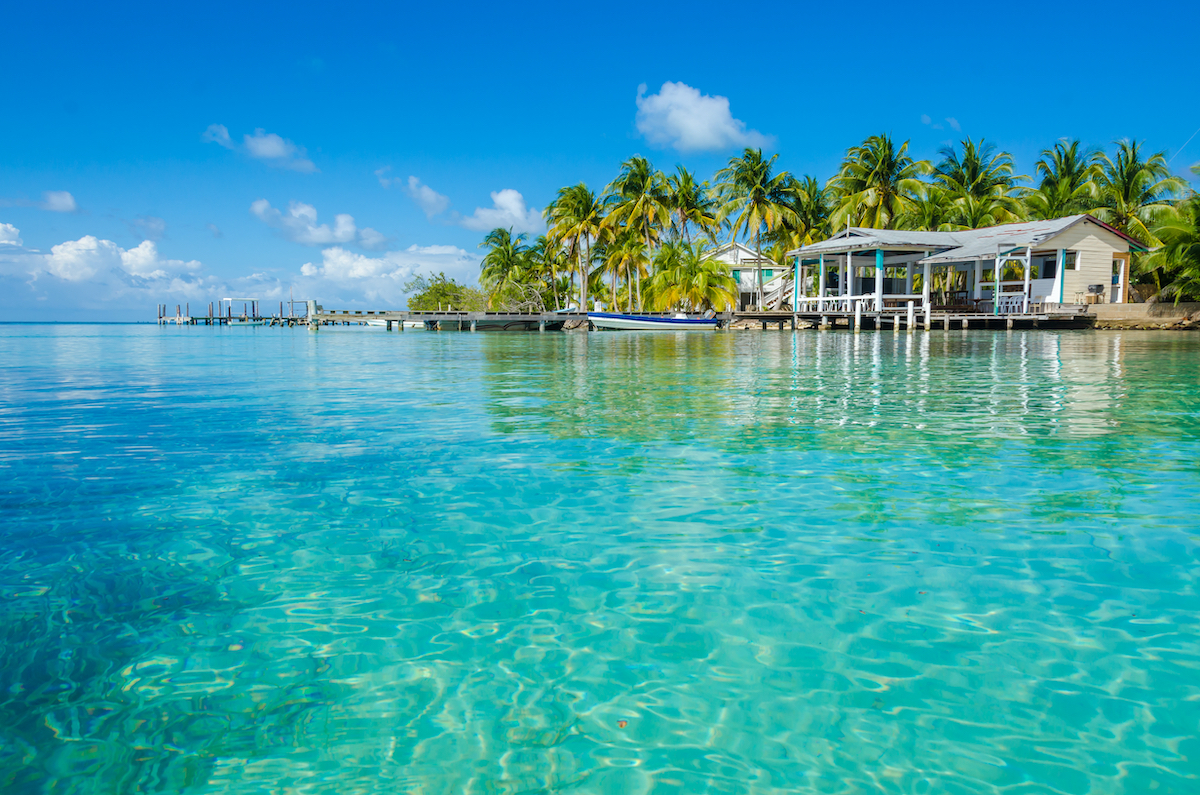 This June marks the 25th anniversary of the Belize Barrier Reef becoming a World Heritage Site! To celebrate, Dive Worldwide have rounded up their top trips to Belize which includes a resort-based stay, a liveaboard special and a twin-centre with neighbouring Guatemala – perfect for soaking up some culture.
Reefs, Atolls & Mayan Ruins
The only English speaking country in Central America, Belize is warm, welcoming and offers unbelievable adventures. This gem has plenty for divers from incredible nature and topside activities to magical diving opportunities. Belize has the second longest barrier reef in the world and three of the four atolls in the western hemisphere making it a popular choice for divers.
If you missed the Dive Worldwide Belize talk in January you can catch up here.
Spend a week diving the remarkable barrier reef from Ambergris Caye before enjoying a few nights exploring the jungle with its Mayan ruins and caves.
Underwater there's plenty on offer, with canyons, drop offs and swim throughs in addition to a unique topography and relatively easy conditions. You'll be accompanied by a kaleidoscope of reef fish as you marvel at the array of sea fans and sponges adorning the seabed. Highlights include nurse shark, stingray, grouper, angelfish, turtle and dolphin.
You then head off-the-beaten-track in land where you stay at an eco lodge in the heart of the Belizean jungle. Here there are a multitude of activities on offer including hiking and cave tours or you can immerse yourself in Mayan culture and visit a number of nearby ruins for a once-in-a-lifetime experience.
Departs: Jan-Dec
Duration: 13 days
Price from: £2,945 per person
Dive the Lighthouse and Turneffe Atolls from a liveaboard and experience the very best diving Belize has to offer. Located in the Lighthouse Reef there will be the opportunity to dive the Great Blue Hole. This atoll is full of marine life with angelfish, Creole wrasse, butterflyfish, barracuda and sponges found here.
Turneffe is the largest of the three atolls and offers a mixture of shallow reefs and sheer walls with a variety of reef fish and beautiful underwater scenery. Turtle, eagle ray, reef shark, snapper and jacks live on the healthy reefs. Dive sites of note include Half Moon Caye – another UNESCO World Heritage Site – and Painted Wall where you can find macro subjects such as ghostfish, crabs, blennies and invertebrates.
Departs: Jan-Dec
Duration: 10 days
Price from: £3,475 per person
Begin your holiday with some topside cultural discovery in Guatemala. This country packs a punch with its colonial architecture, Mayan ruins nestled in the verdant green jungle and stunning vistas. Don't miss a visit to Lake Atilan, widely renowned for being one of the most beautiful lakes in the world with its volcanoes, thermal springs and incredible sunrises.
After a few days in Guatemala it's time to go diving in Belize! Explore the barrier reef and spend time diving the UNESCO World Heritage Site of the Blue Hole – the largest of its kind in the world and one of the top reasons to visit Belize. Here the waters are crystal clear, the topography is impressive with large coral and rock formations and the marine life is prolific with reef and black-tip shark in addition to large grouper.
Departs: Jan-Dec
Duration: 14 days
Price from: £3,495 per person
---
If you want to experience the world class diving and topside highlights of spectacular Belize, contact the Dive Worldwide Team.
All prices are per person and include flights from the UK, liveaboard or accommodation, diving, most meals and airport transfers.