Diving with…Lanny Vogel, Underworld Tulum, Riviera Maya, Mexico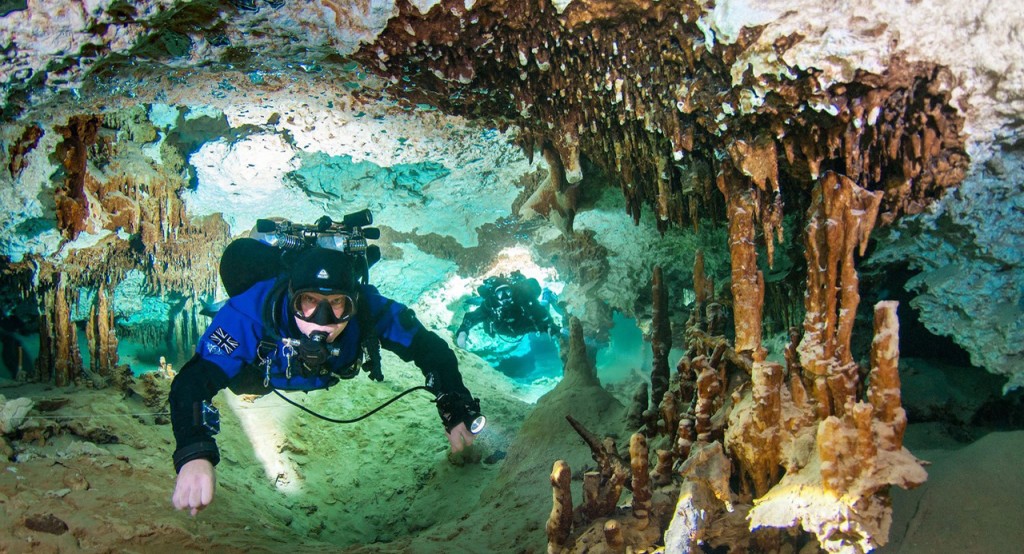 In this ongoing series, we speak to the people who run dive centres, resorts and liveaboards from around the world about their businesses and the diving they have to offer…
---
What is your name?
Lanny Vogel
What is the name of your business?
Underworld Tulum
What is your role within the business?
Joint Owner (with my wife Claire). Cave, Tech and CCR Instructor.
How long has the business operated for?
4 Years
How long have you dived for, and what qualification are you?
Diving for just over 20 years.  Currently a Full Cave, Technical, CCR and Recreational Instructor with TDI, IANTD, BSAC, PADI and RAID.
What is your favorite type of diving?
I love most types of diving, but long DPV Cave Dives on a Rebreather are usually pretty special!
If you could tell people one thing about your business (or maybe more!) to make them want to visit you what would it be?
It is difficult to pick one thing, but I think the fact that we strive to give our divers the best possible experience stands out.  Our apartments are purpose built for divers, our rental gear is the best in Mexico, we only employ very experienced guides or instructors that we have personally dived with, and we offer free nitrox on all dives.
What is your favorite dive in your location and why?
We are lucky to have 9 of the 10 biggest underwater cave systems on earth within half an hour of our front door, so this is a hard question!  I think the Pit is probably my favourite though, for sheer variety – you can have a great recreational cavern dive, some beautifully decorated shallow cave or a deep trimix dive, all at the same site.
What types of diving are available in your location?
We specialise in Cavern and Cave diving, offering training all the way up to Full Cave.  We can also safely introduce recreational divers to the overhead environment through guided cavern diving.  In addition, we offer a full range of technical and recreational courses including CCR and Scooter courses.  The Meso American reef system (second only to the Great Barrier Reef) is a few hundred metres from the coast of Tulum, so the ocean diving is pretty good here as well.
What do you find most rewarding about your current role?
Running a business in the heart of such great caves is pretty cool in general, but a couple of specifics are:
Seeing a skilled and safe cave diver that I have trained is probably the most rewarding thing I have experienced in diving.  Although being part of our annual Cave Camp event – www.cavecamp.com – bringing divers and instructors from all over the world together to enjoy great dives, workshops, courses and socials is also amazing.
What is your favorite underwater creature?
My wife, co-owner, business partner and fellow cave instructor Claire.
As a center what is the biggest problem you face at the moment?
Our biggest issue is lack of time!  We make sure we keep current in backmount, sidemount, DPV and rebreather diving.  As well as guiding and teaching, we also try and make time to explore new cave.  This is in addition to keeping the business running and looking after our growing pack of rescue dogs.
Is your center involved in any environmental work?
We strongly emphasise cave conversation in all our overhead courses and our recreational students are encouraged to pick up plastic waste on any ocean dive.  We are also very active in local animal rescue charities and will always have rescue dogs staying with us before being re-homed.  At the last count, we have rescued or fostered around 85 dogs and cats in the local area.  Most of our customers just about prefer diving to playing with a cute foster puppy, but it is pretty close!
How do you see the SCUBA / Freediving / snorkeling industry overall? What changes would you make?
I think the diving industry overall is quite a mixed bag.  There are a lot of superb instructors and centres out there, but unfortunately there are also examples of taking short cuts or providing sub-optimal kit to save money.   Dumbing down of training is a concern.  Online learning is good, but it should supplement rather than replace instructor-led training.
On the positive side there are some inspirational young instructors coming into the industry.  Improvements in lighting, computer, scooter and Rebreather technology have also made a positive impact.
What would you say to our visitors to promote the diving you have to offer?
Cavern and Cave Diving is a unique experience within diving.  A guided cavern tour allows recreational divers to enjoy some incredibly beautiful sites.  Cave training is a step up, that requires a lot of precision and skill, but the rewards are massive.
Where can our visitors find out more about your business? 
There are full details about our guided diving, training and accommodation on www.underworldtulum.com.
Details of Cave Camp instructors and activities are available at www.cavecamp.com.
Relief Fund raises over $26k to support PADI Members impacted by recent Maui fires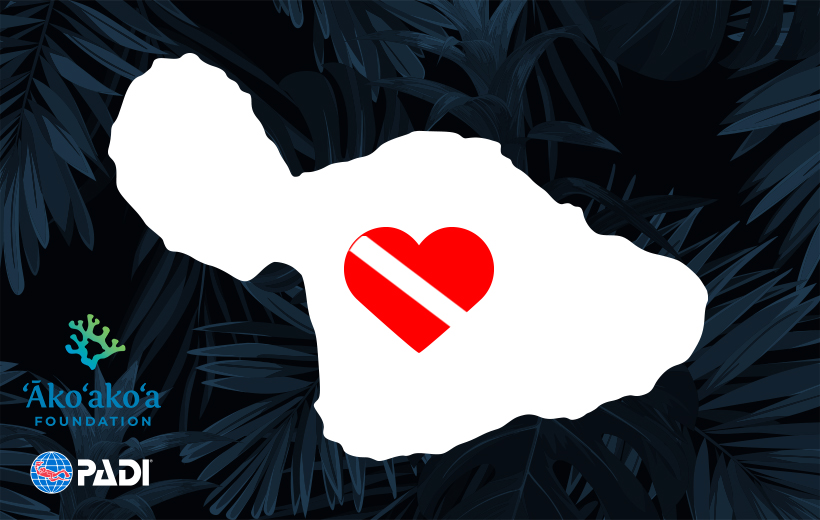 In response to the devastating wildfires in Maui, Hawaii, PADI® teamed up with the Ako'ako'a Foundation, creating a relief fund to directly assist members in Maui get back on their feet and in the water as soon as possible. To date, $26, 961has been raised to support PADI Members impacted by the recent fires.
The Ako'ako'a Foundation is based in Kailua-Kona on the Big Island of Hawaii, whose passion and purpose is to unite the stakeholders of Hawaii's nearshore marine environments and work together to create positive ocean change.
"Our thoughts and prayers go out to all those who have been affected by this tragedy," says Drew Richardson, CEO and President of PADI Worldwide. "United above and below the surface of our shared blue planet, we stand together with the dive community to provide strength and speed in recovery efforts."
Join PADI and the Ako'ako'a Foundation with your support of relief efforts for the diving community.
100% of all donations to this relief fund will be distributed directly to dive professionals in Hawaii in need of recovery from the devastating fires.
If you are an individual or business in Hawaii who wishes to extend or receive support, contact PADI Regional Manager Kyle Ingram at kyle.ingram@padi.com.
Oonasdivers say Hola! to Mexico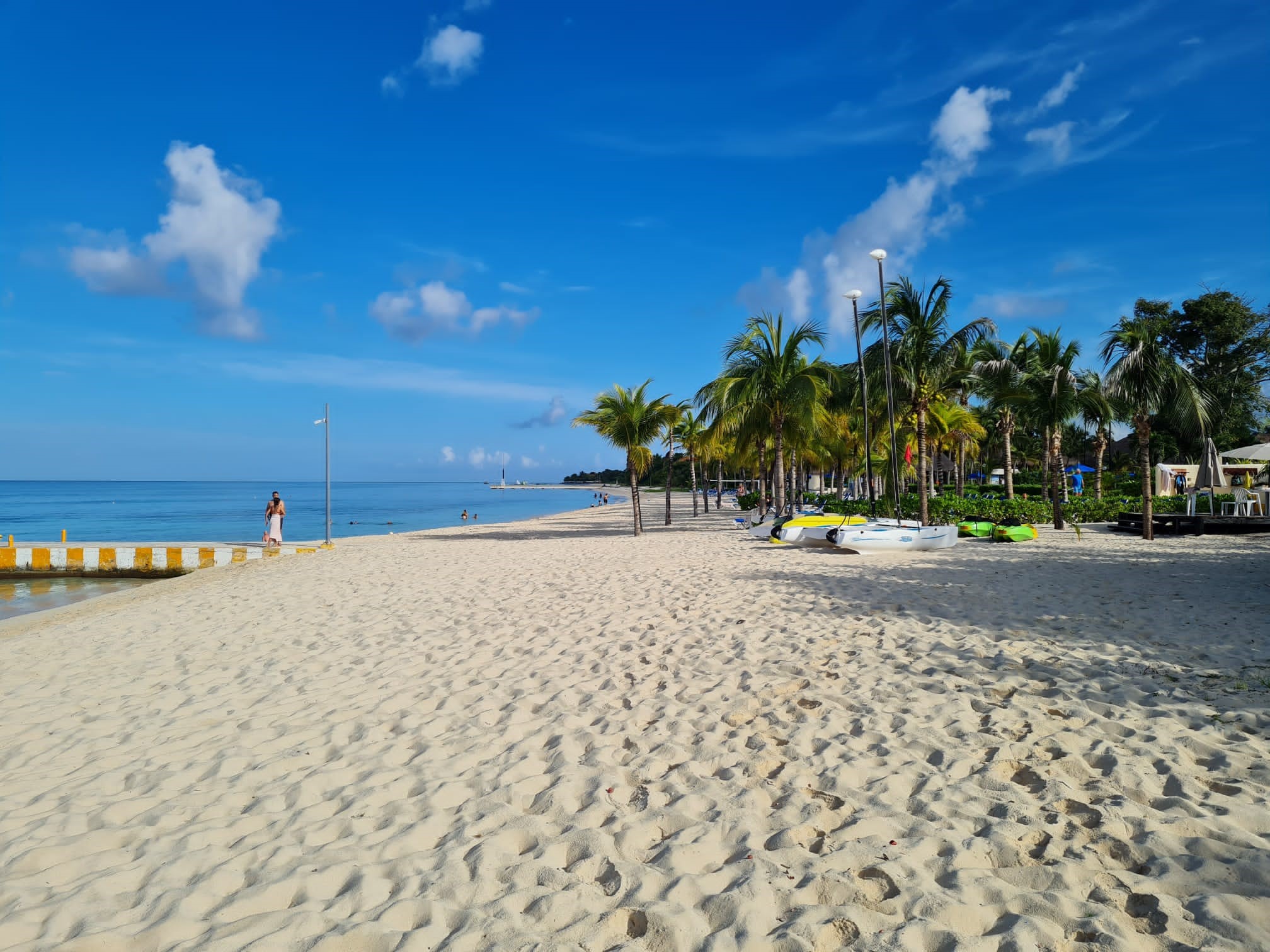 Oonasdivers is very excited to annouce a big Hola! to a new destination: MEXICO!
Here's what they have to say:
The land of tacos, tequila and so much more!
Discover a world of tropical indulgence and endless adventure on the Mexican-Caribbean coastline: exquisite beaches, sumptous retreats, turquoise waters, palm-studded sands, mouth-watering cuisine, diverse landscapes, ancient marvels and picture-perfect vistas. Mexico is an icon for the tropical beach idyll, the spirit of escapism and the warmth of authentic culture.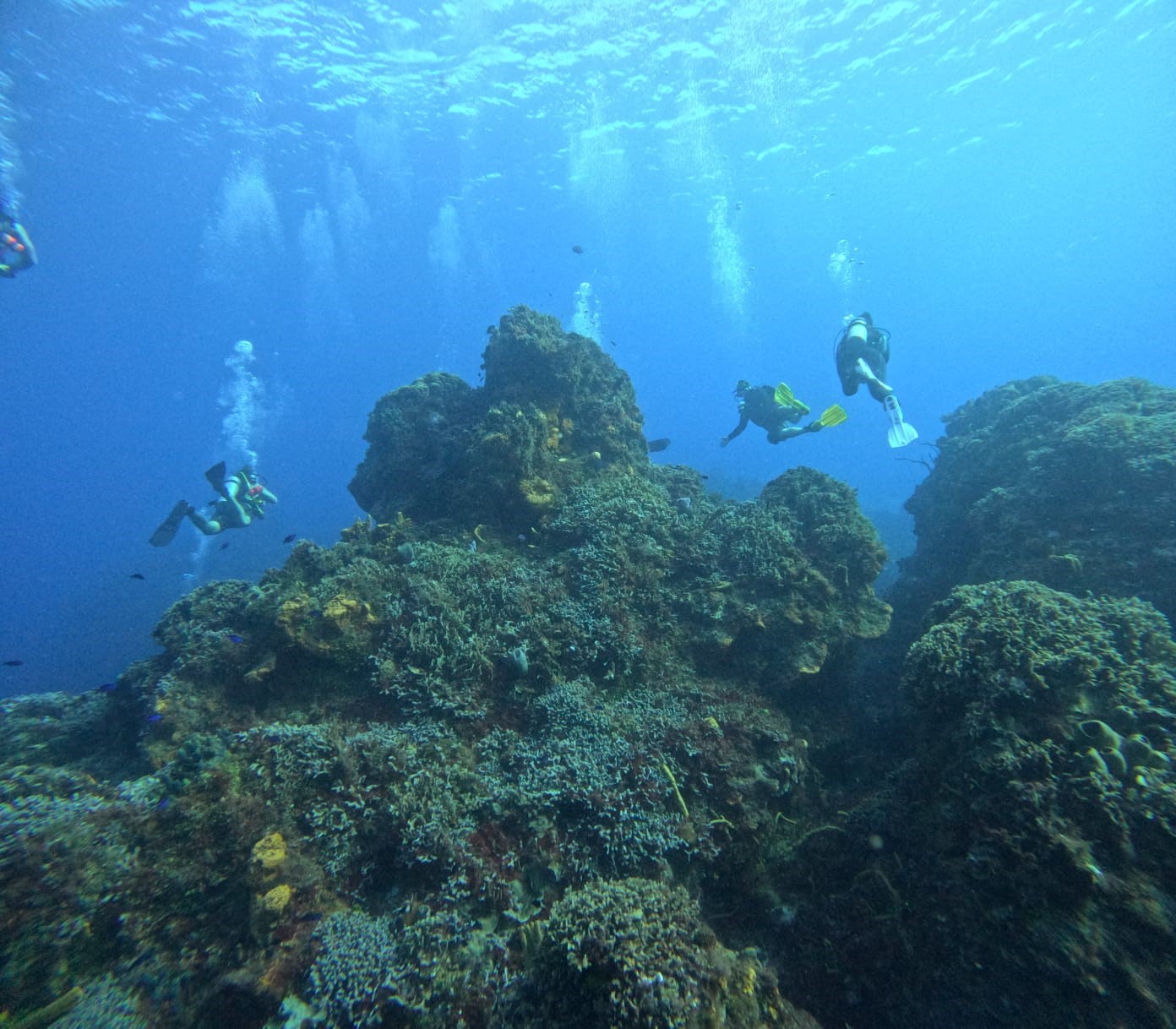 Yet Mexico's true standout gem is what lies beneath the surface of its waters. Home to the Earth's second largest coral barrier reef, the world's largest underwater cave system, spectacular geological features and breathtakingly unique landscapes, Mexico's thriving eco-system is sure to delight every diver.
A slice of paradise on every shoreline – both above and below water – and now the team at Oonasdivers want to bring the Mexican adventure to you.
Prices for a dive holiday to Cozumel start from £1995pp and Playa del Carmen from £3295pp with Oonasdivers.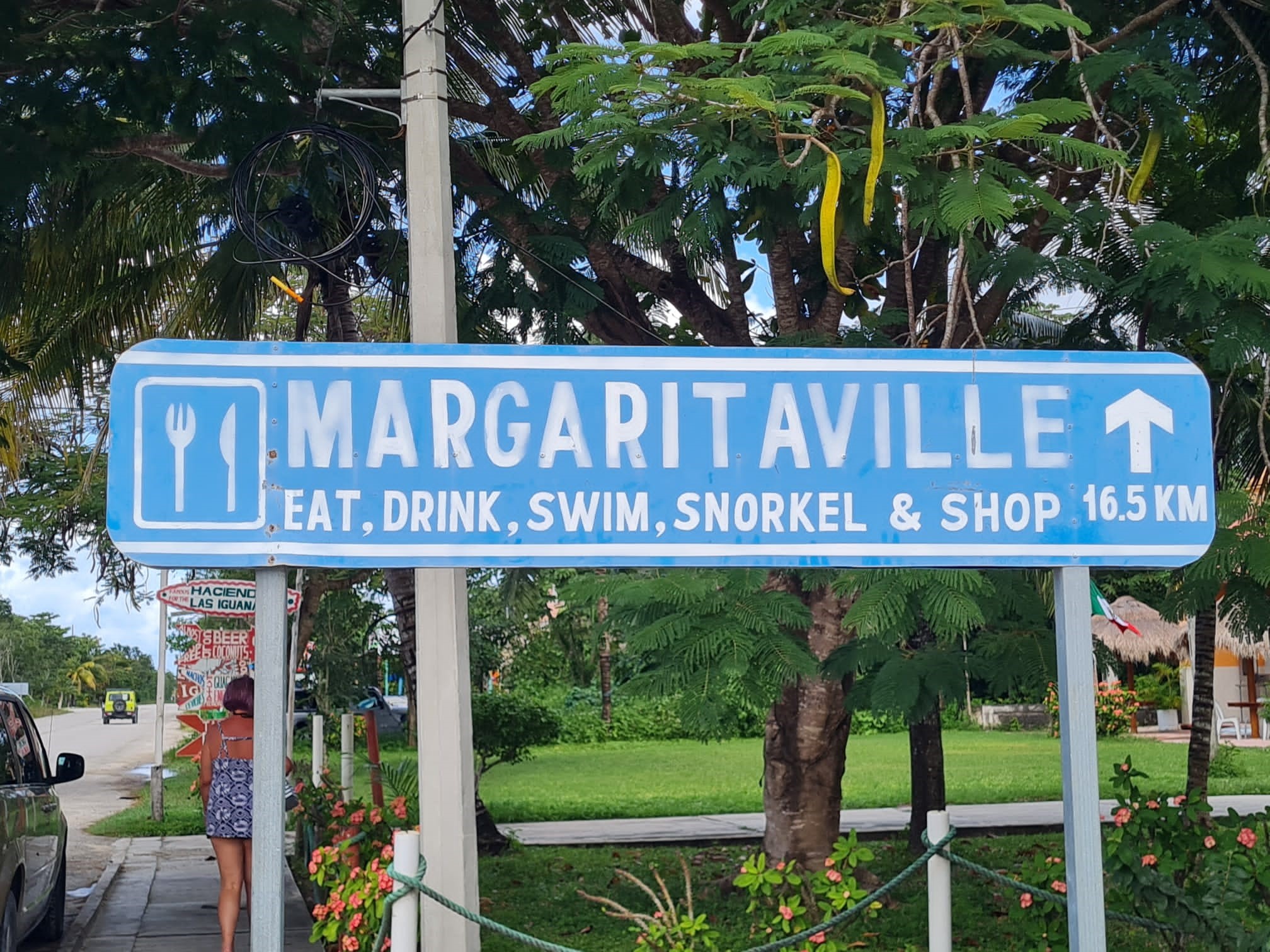 Oona's own Lydia recently visited Mexico to check out the destination and the diving for their guests. You can read all about her trip on their website here: https://www.oonasdivers.com/Blog-Cozumel-Beach-Paradise-Meets-Underwater-Paradise