Diving with… Jay Clue, Dive Ninja Expeditions, Cabo San Lucas, Mexico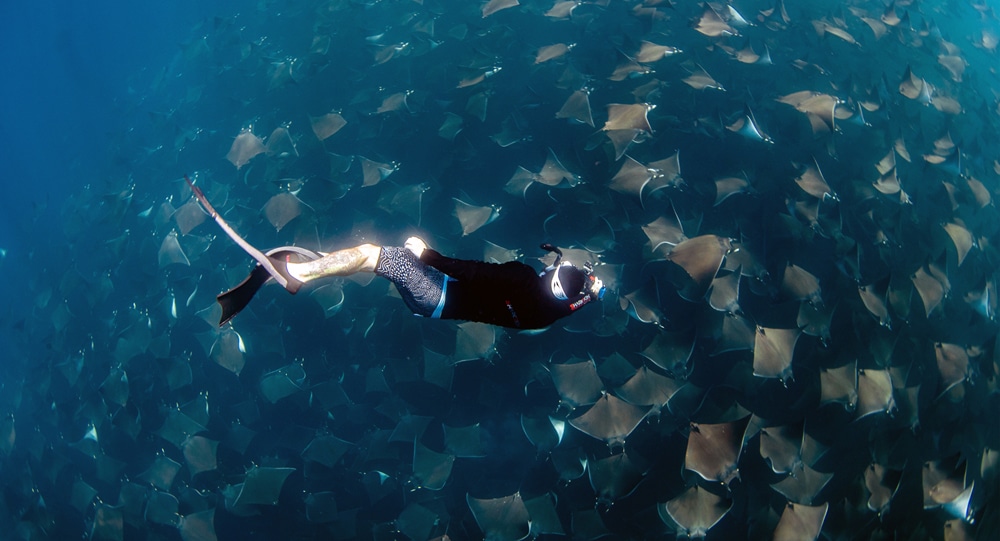 In this ongoing series, we speak to the people who run dive centres, resorts and liveaboards from around the world about their businesses and the diving they have to offer…
---
What is your name?
Jay Clue
What is the name of your business?
Dive Ninja Expeditions
What is your role within the business?
I juggle a few roles, but I guess that comes with running any business. Technically my job title is Founder/ Team leader, but my time is normally spent leading expeditions, teaching courses, or scouting & exploring new locations to bring our guests to.
How long has the business operated for?
We officially opened our doors in May 2017.
How long have you dived for, and what qualification are you?
I've been in diving for about a decade now and done around 6000+ dives at last estimate. I'm a Tec Trimix Instructor and Full Cave Diver, as well as a laundry list of other certifications & qualifications. I'm a bit of a big nerd (laughs).
What is your favorite type of diving?
I love diving with big animals, exploring new areas, and going for the more adventurous, off the grid, types of diving. The kind of dives that take you to obscure places in search of some type of special encounter that leaves you screaming through your regulator in excitement when it happens. That's the kind of experiences I live for and what would become the basis for creating Dive Ninja Expeditions.
If you could tell people one thing about your business (or maybe more!) to make them want to visit you what would it be?
To start, Dive Ninja Expeditions takes a different approach to dive tourism. We focus on creating unique high-quality experiences and specialized tours & expeditions that aim to bridge the gap between tourism, marine science, and conservation. To give you an example, we're really big on building citizen science trips with local marine biologists that allow our guests to not only learn about the local area but also contribute to actual research activities that play a vital part in helping to understand and protect our oceans.
We lead daily tours and multi-day expeditions all over Baja California Sur, Mexico from our Ninja HQ in Cabo San Lucas. Plus, throughout the year we also lead trips to different locations around the world to check out some of the best diving our planet has to offer. We also have an extensive list of courses and workshops on offer that span scuba diving, technical diving, freediving, photography and conservation.
One of the things we hear a lot from our guests is that diving with us feels like diving with old friends. I'd like to say this could be attributed to our high percentage of repeat guests, but it's actually something we also hear a lot of from first time guests. I think it's because we see our guests more like family instead of customers. One big Ninja Family that shares a passion for the ocean.
What is your favorite dive in your location and why?
It's really hard to narrow down just one (laughs). Baja really has so much to offer throughout the year. But I think if I had to pick just one favorite it would be diving with the mobula rays. Every year starting in the late spring Munk's Devil Rays begin to create gigantic schools around the coasts of Baja California Sur. The aggregations are one of the largest of any ray species in the world. It's such an incredible experience. If you've seen BBC's Blue Planet, you know what I'm talking out. They launch from the ocean splashing back into the sea. But not just 1 or 2…we're talking hundreds.
It sounds like popcorn. But that's only the appetizer, imagine ducking under the surface and swimming alongside thousands of these devil rays that have formed a school 20 meters high and are so densely packed together that it blocks the sunlight from reaching below them. Seeing them slowly soar through the ocean in unison is unlike anything on earth. It is truly breath-taking.
What types of diving are available in your location?
Cabo San Lucas and the Baja offer a pretty wide variety of diving that can accommodate everyone from beginners to seasoned experts, as well as great spots for freediving and technical diving too. We have relaxed shallow sites, steep sheer face walls, offshore sea mounts, marine parks, pinnacles, big schools of fish, sea lions, large pelagics, multiple species of sharks & whales, a bit of macro diving, and even a few wrecks. But I think what makes Baja so special is the unique expeditions to see the different migrations that happen throughout the year; such as the Mobula Ray aggregations, Striped Marlin hunting giant bait balls, as well as multiple shark & whale migrations throughout the year.
What do you find most rewarding about your current role?
I think most people would say I have a dream job. I get to spend my days in the water exploring, looking for new areas to dive and new incredible encounters to have. But for me, the most rewarding part is seeing the work we do inspire others to get involved in conservation. When our guests tell us how they ditched disposable plastics after diving with us, or started volunteering, or advocating for sharks in their hometown it makes my love for what we do grow even more.
I'd also have to say one of my favorite parts of the job is being able collaborate with & meet so many passionate scientists and conservationists. They are such an inspiration.  Humans like Regi Domingo, David Valencia, Frida Lara, Marta Palacios, Sarah Richard, Pete Rodriguez Arana, Dr Robert Rubin, Mauricio Hoyas, and the list just goes on and on. These are incredible people doing remarkable things for our oceans. I truly feel blessed that we can partner with them. And it makes me feel great that as a business we can work with them to give back by helping to facilitate research and conservation projects that aid in protecting & understanding our oceans.
What is your favorite underwater creature?
I have always had this fascination with octopus. I find them incredibly interesting on so many levels. Whether it's their amazing camouflage abilities, their intelligence & curiosity, or even just their almost alien looking appearance. I could honestly just spend entire dives hanging out with them.
Are there any exciting changes / developments coming up in the near future?
There is always a bunch of stuff brewing at the Ninja HQ! Right now, we are getting ready to release the dates for our 2020 Mobula Ray Expedition season. We've also been focused on launching our new conservation arm of the company — Dive Ninja Ocean Warriors. Plus, we are currently scouting a few new locations in Baja for some potential, new expeditions. I can't say too much about them right now as it's a ninja secret. But I will say that if it all comes together it could be a game changer for diving in Mexico and North America.
We've also got a super cool project coming up in French Polynesia for 2020 that we are working on with Girls That Scuba founder Sarah Richard, Nakawe Project founder Regina Domingo, and incredible photographer, Alex Kydd. We'll be releasing the full details this August. I'm definitely excited for this one. There's a bunch of other stuff too but I got to keep some of our ninja secrets for now!
As a center what is the biggest problem you face at the moment?
One of the big issues we are following right now is the spike in grey whale deaths this year. There's been over 80 reported so far this season alone and no one really understands why. These curious giants are one of my favorite reasons for living in Baja. We share some of the most incredible up-close interactions with them here in the winter.  So, it's really sad and worries me that so many of them are dying on their migration back north.
We are also quite concerned about shark fishing in Baja, especially the fishing of protected or more vulnerable species such as the Mako. Organizations such as Nakawe Project are fighting hard for them and working with the local fishing communities to help change this, but there is still a long way to go. As a shop we are working on projects that aim to create alternative revenue streams for local fishermen through eco-tourism in hopes of showing them that sharks & rays are worth much more money alive.
Is your center involved in any environmental work?
Dive Ninjas is one of those rare centers that actually had environmental work as one of the core pillars in our business model from the start. We've built the company to be different than the average dive center and one of the ways we do this is by focusing our efforts on creating true eco-tourism platforms that aim to bridge the gap between tourism, science, and conservation. For example, the majority of our trips and expeditions include some form of citizen science and/or conservation aspects. We regularly invite marine biologists and researchers to be part of our expeditions to give presentations or create discussions, while also allowing the guests the chance to take part in actual research activities.
We've also worked with environmental consultants from the start to see how we can minimize our impact on the environment in all facets of the business. But it goes beyond this for us, our entire team is very passionate about the environment and our oceans. Every day we try to educate and inspire our guests to get involved and take action. It's something we at Team Ninja are dedicated to and I wholeheartedly believe that we can ignite change from.
How do you see the SCUBA / Freediving / snorkeling industry overall? What changes would you make?
I feel there is a growing rift in the industry between the old and new ways of thinking in the industry that is starting to become a chasm. I don't think it is going to change anytime soon, although I hope it does. But in the last few years we've seen this positive change in the industry and in the population in general. We see so many more people interested in science and protecting our oceans and planet. We see a big shift in what divers want too. They want something more than just paying for a quick jump in the water. They want experiences that have substance. They want to learn. They want to give back. And this is incredibly beautiful.
But on the other hand, I still hear stories from female students of how they were laughed at when they asked about wanting to try their hand at learning technical diving because they were 'too small' or 'too weak'. Plus, we still see many tour operators blatantly raping our oceans for profit. I would love to see more in the industry truly working towards protecting our oceans and not just using it as a marketing campaign. And I'd love to see less of this archaic thinking towards females in the industry. So, I believe that if more and more newer shops like us try to set the bar a little higher then maybe others will be inspired to follow suit.
What would you say to our visitors to promote the diving you have to offer?
Baja is a land of contrasts. We have cactus filled deserts with barren rocky mountains reaching from star filled skies down to meet bright blue waters which are known to host more migratory marine species than anywhere else in the world. Cousteau nicknamed this region 'the world's aquarium' because of the abundance and variety of life found here.  It is a spectacular area where the mighty Pacific Ocean meets the beautiful Sea of Cortez. Yet much of the peninsula is untouched and just begging to be explored.
That's where Dive Ninja Expeditions comes in. Whether it's chasing huge bait balls & striped marlin 20 miles off shore or gliding along with thousands of mobula rays or just taking a relaxing wall dive in the Cabo San Lucas Marine Park our team can deliver the adventure you are looking for. And along the way we can teach you about the incredible animals and ecosystem that make Baja so special. Or even help you take an active part in giving something back to protect our oceans and further our understanding of them. Whether it's to one of the more well-known areas or one of our secret ninja spots, we can show you a side of Baja that no other operator can. But best of all you can count on that it's always done in a safe and conservation minded way.
Where can our visitors find out more about your business?
Check out our website to see all the trips, tours, expeditions and courses we have on offer. But I definitely recommend following us on Instagram & Facebook because that is where all the latest news and upcoming trips are released first.
Website: www.DiveNinjaExpeditions.com
Facebook: DiveNinjas
Instagram: @DiveNinjas
To follow more of Jay Clue's adventures follow him on Instagram, Facebook and on www.scubaverse.com as a blogger!
Relief Fund raises over $26k to support PADI Members impacted by recent Maui fires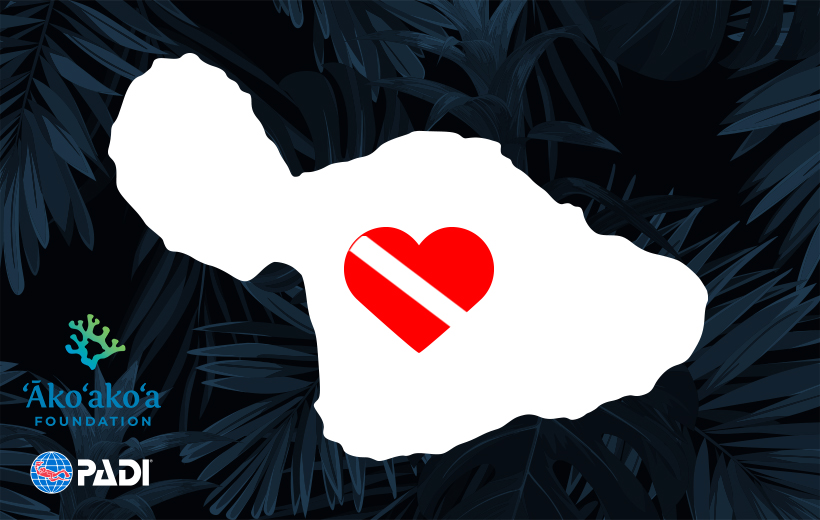 In response to the devastating wildfires in Maui, Hawaii, PADI® teamed up with the Ako'ako'a Foundation, creating a relief fund to directly assist members in Maui get back on their feet and in the water as soon as possible. To date, $26, 961has been raised to support PADI Members impacted by the recent fires.
The Ako'ako'a Foundation is based in Kailua-Kona on the Big Island of Hawaii, whose passion and purpose is to unite the stakeholders of Hawaii's nearshore marine environments and work together to create positive ocean change.
"Our thoughts and prayers go out to all those who have been affected by this tragedy," says Drew Richardson, CEO and President of PADI Worldwide. "United above and below the surface of our shared blue planet, we stand together with the dive community to provide strength and speed in recovery efforts."
Join PADI and the Ako'ako'a Foundation with your support of relief efforts for the diving community.
100% of all donations to this relief fund will be distributed directly to dive professionals in Hawaii in need of recovery from the devastating fires.
If you are an individual or business in Hawaii who wishes to extend or receive support, contact PADI Regional Manager Kyle Ingram at kyle.ingram@padi.com.
Oonasdivers say Hola! to Mexico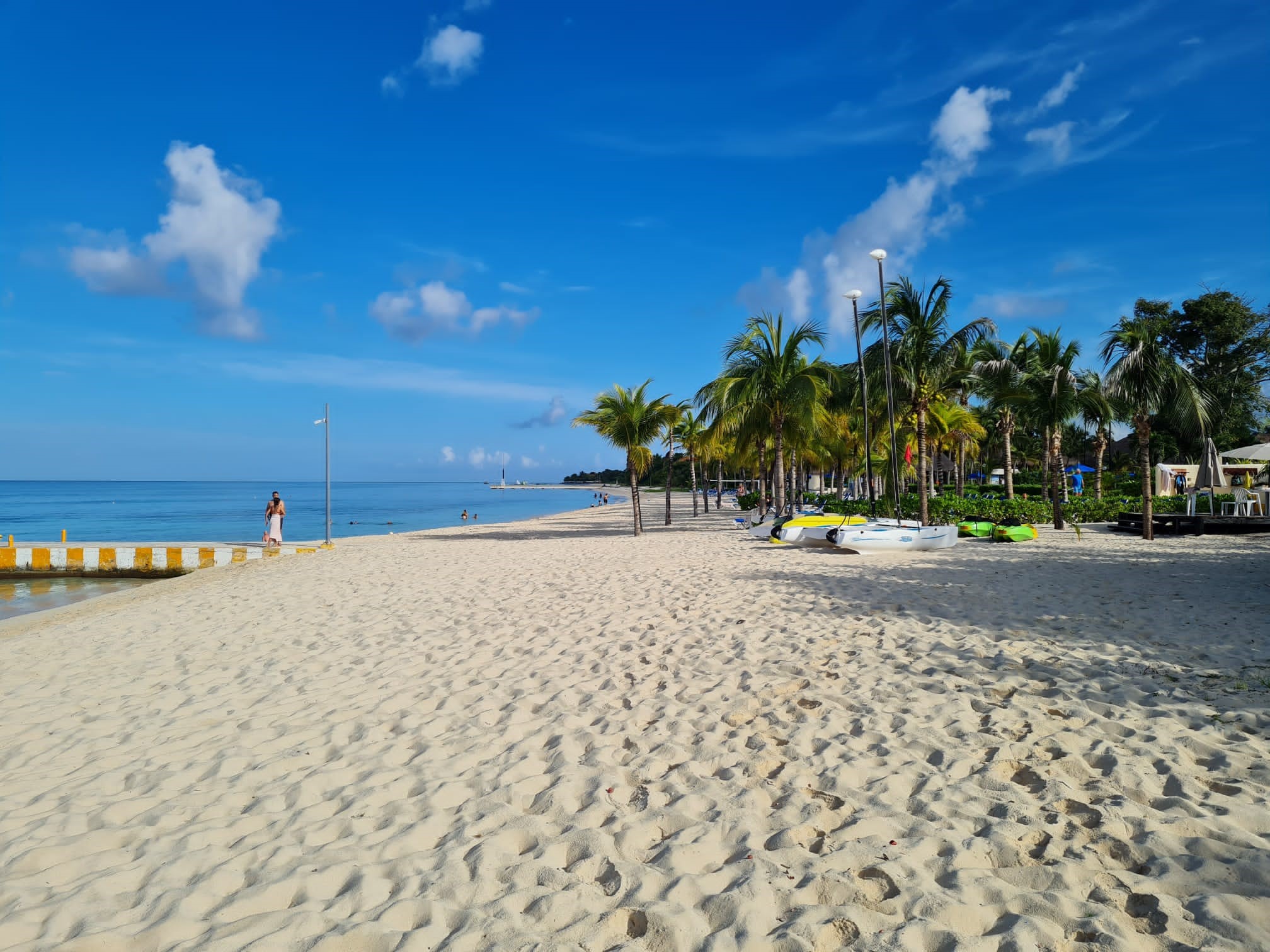 Oonasdivers is very excited to annouce a big Hola! to a new destination: MEXICO!
Here's what they have to say:
The land of tacos, tequila and so much more!
Discover a world of tropical indulgence and endless adventure on the Mexican-Caribbean coastline: exquisite beaches, sumptous retreats, turquoise waters, palm-studded sands, mouth-watering cuisine, diverse landscapes, ancient marvels and picture-perfect vistas. Mexico is an icon for the tropical beach idyll, the spirit of escapism and the warmth of authentic culture.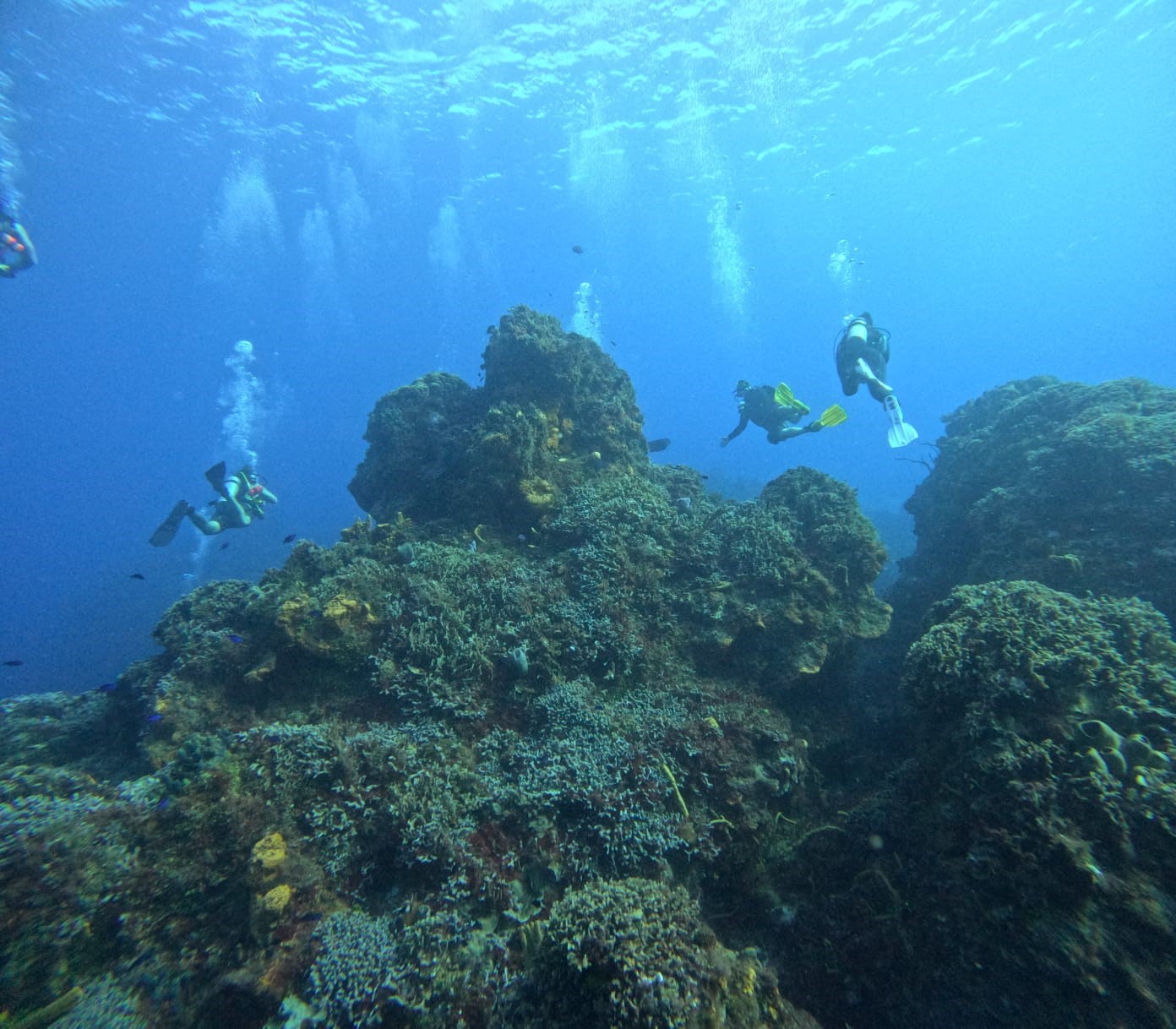 Yet Mexico's true standout gem is what lies beneath the surface of its waters. Home to the Earth's second largest coral barrier reef, the world's largest underwater cave system, spectacular geological features and breathtakingly unique landscapes, Mexico's thriving eco-system is sure to delight every diver.
A slice of paradise on every shoreline – both above and below water – and now the team at Oonasdivers want to bring the Mexican adventure to you.
Prices for a dive holiday to Cozumel start from £1995pp and Playa del Carmen from £3295pp with Oonasdivers.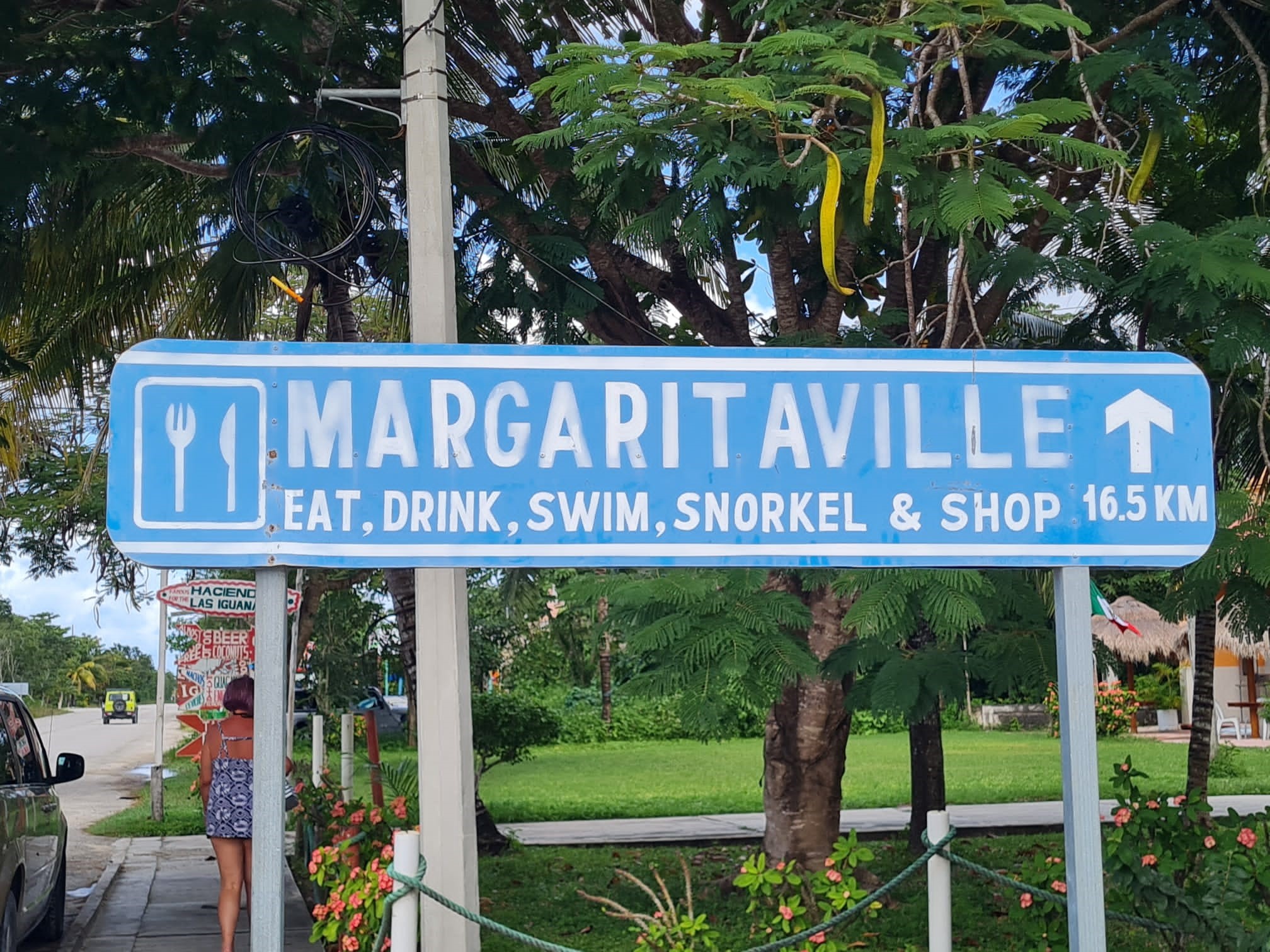 Oona's own Lydia recently visited Mexico to check out the destination and the diving for their guests. You can read all about her trip on their website here: https://www.oonasdivers.com/Blog-Cozumel-Beach-Paradise-Meets-Underwater-Paradise