Diving a working oil rig in Southern California (Watch Video)
Ever since Alex Mustard was a finalist in the Bird category of Wildlife Photographer of the year with a shot of a cormorant diving under an oil rig we have wanted to follow in his fin-steps and take a look at this unusual dive ourselves. So, when we decided to stay on in Southern California after our trip to photograph Great White Sharks off Guadalupe Island with Nautilus Liveaboards, this dive was at the very top of our list to organise.
We got in touch with Captain Kyaa from Sundiver International based in Long Beach to see if there might be an opportunity to dive one of the oil rigs and also the more famous dive destination of Catalina Island. Soon we had an exciting diving itinerary set up. We departed La Jolla and made the short drive north to Long Beach and checked into Hotel Maya, where we had a room with an outstanding view of the harbour and the Queen Mary.
Sundiver International have three boats and for our trip to dive the oil rig we were on the smallest of these with a small group of just six divers. There are three oil rigs that are close to shore and readily diveable in the right conditions. Permission must be sought in advance and the sea needs to be calm for boats to be able to approach the oil rig structure. We were going to dive the oil rig called Ellen and we had the perfect conditions to dive it!
As we did the short swim to the structure we could hear the noises of the workmen and machinery above us. It is an unusual dive to be allowed to dive a working oil rig and these structures do not exactly spring to mind when you try to think of places that would be home to an abundance of marine life, but as we dipped our heads under the surface we were amazed. Each leg of the structure was covered in life. Anemones and brittle stars covered the metal frame. Mussels formed huge clumps near the surface. Then something else caught out eyes…
A young Californian Sea Lion had decided to come and check us out. It darted past at incredible speed, not getting too close at first. Then as it grew braver, it twisted and turned in front of us, using the oil rig as its playground and showing off its amazing swimming skills. We were enchanted and spent the rest of the dive in the shallows trying to get a shot and some video footage of this special moment.
All too soon it was time to head off, but at least we had Catalina Island to look forward to!
For more information about Sundiver International visit their website by clicking here.
For more information about Long Beach visit the Official travel website by clicking here.
To visit the Hotel Maya website click here.
---
All images and text by Frogfish Photography
Equipment used:
Olympus OMD EM-1 MKII; Nauticam housing; INON Z240 strobes
Paralenz Dive Camera
Jeff chats to… Christopher Bartlett, MD of Indigo Safaris, about scuba diving in Dominica and Mexico (3 of 5)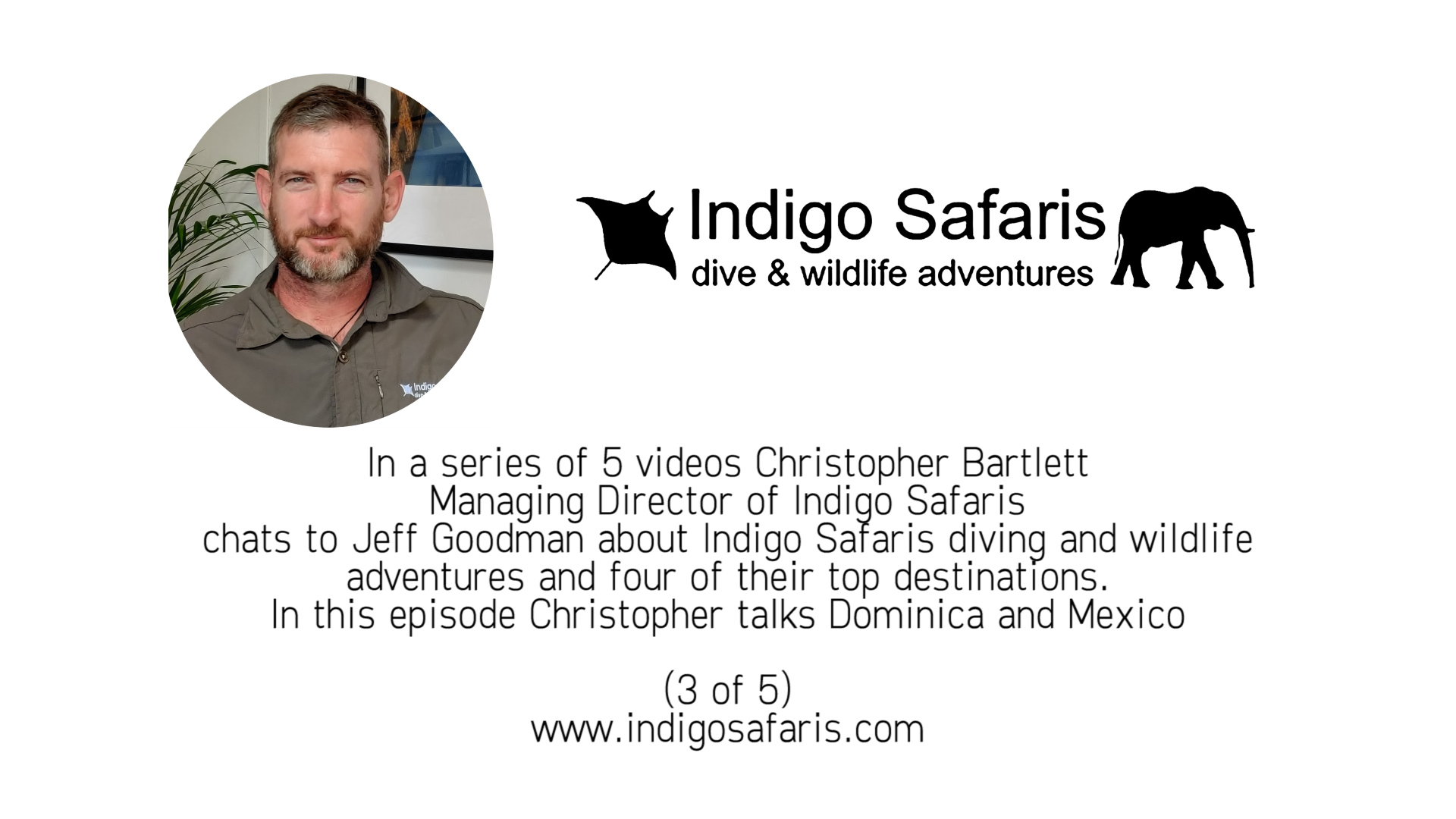 In the third in this exclusive series of five videos, Jeff Goodman, Scubaverse Editor-at-Large, chats to Christopher Bartlett, Managing Director of Indigo Safaris, about their diving and wildlife adventures, and some of their top destinations. In this episode Christopher talks about Dominica and Mexico.
For more information, please visit www.indigosafaris.com
Rather listen to a podcast? Click on this link to listen HERE.
Diving with…  Pablo Calderon Cadiz, Takata Experience, Mahaual, Mexico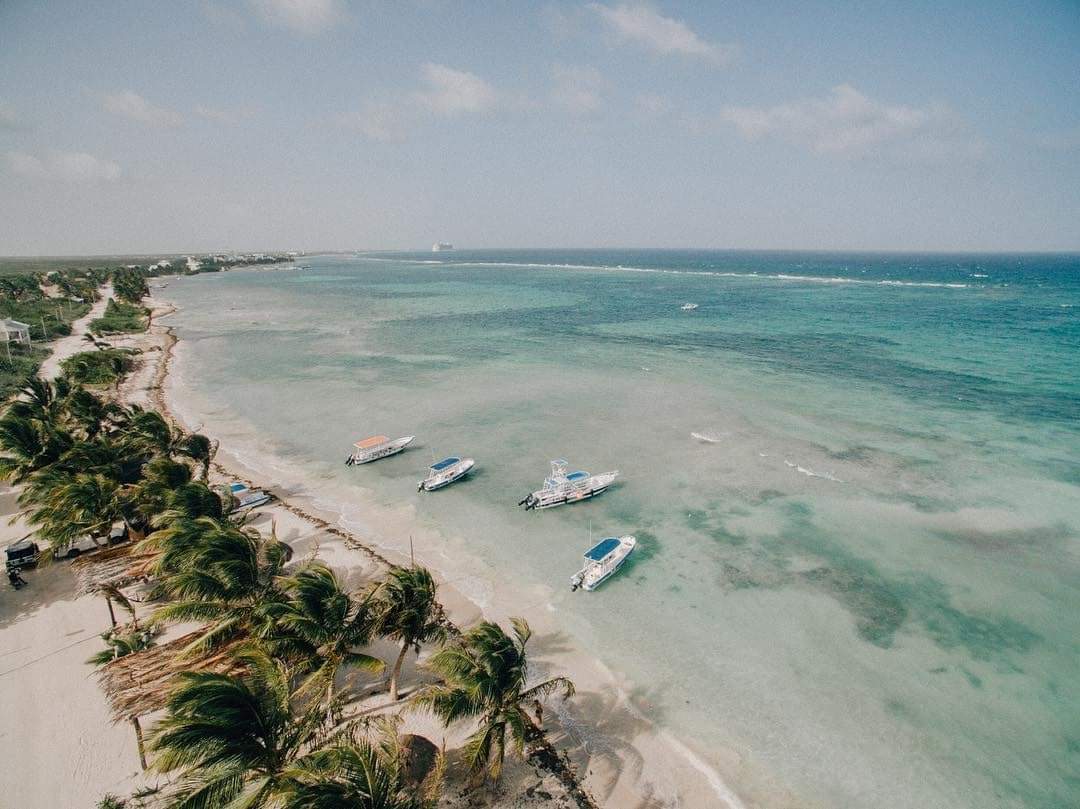 In this ongoing series, we speak to the people who run dive centres, resorts and liveaboards from around the world about their businesses and the diving they have to offer…
---
What is your name?
Pablo Calderon Cadiz
What is the name of your business?
Takata Experience
What is your role within the business?
Owner / General Manager
How long has the business operated for?
6 years
How long have you dived for, and what qualification are you?
I have been diving for 16 years; I am a PADI IDC Staff Instructor
What is your favorite type of diving?
I really enjoy all types of dive but deep dives and dives with crazy topography are by far my favourites.
If you could tell people one thing about your business (or maybe more!) to make them want to visit you what would it be?
We are a dive center and also a research center, so we merge both into one big idea.  When you dive with us you also benefit the reef, as we put part of that money into our restoration program. We are also one of the only dive centers in the world that has a full research center working together with us. That's why our official hashtag is #Divewithpurpose
What is your favorite dive in your location and why?
My favorite dive in Mahahual is Piratas, because of the beautiful topography and the amount of big animals you can see, such as turtles, manatees and sharks.
What types of diving are available in your location?
One of the best things about Mahahual is that there are dive sites for all levels, from shallow reefs with beautiful life to walls that can go down to 150 meters within 5 minutes from the shore. You can always choose what you want, if you are looking for biodiversity, topography, shallow sand patches or very deep walls, we have them all.
What do you find most rewarding about your current role?
The diving industry is an industry that is constantly evolving and from my role I am able to always bring that to Takata.  I am always looking for ways to create a solid business culture, to make sure the people that work for us can always develop themselves from a professional perspective, but also from a personal one. We have created many different programs that are unique to us, where we merge the dive and research center. All that is possible because I can take those decisions. To see how your dream becomes true is the biggest reward ever.
What is your favorite underwater creature?
Sharks are my number 1, and if I can be more specific, Hammerheads!!!
As a center what is the biggest problem you face at the moment?
I feel that many dive centers in the world don't  know yet what makes them unique, so the way for them to attract people is to charge very low prices, sometimes that is very difficult, because the one that is next to you can charge 30% less than you for the ¨same service¨. I believe we should always find what is unique to us and to create a value on it. We should all focus on the professionalization of our industry.
Is your center involved in any environmental work?
As I mentioned before, we have a full research center, our director has 2 master degrees and our 2 biologist both have PhDs. Actually our research center was name as Actor for the UN Decade On Ecosystems Restoration for the next 10 years.
Our research center works together with the Mexican government to ensure a sustainable development in the area and to implement big scale conservation and restoration projects in Mahahual.
Are there any exciting changes / developments coming up in the near future?
As we are a new company, there are always exciting thing coming our way, in these years we became an IDC center, UN partners, we did a small hotel and we are looking forward to develop our research center even more.  We would like to become the biggest research center in Mexico which is very ambitious and to become leaders in diving, restoration and everything that involve costal ecosystems. We dream big because we love what we do.
How do you see the SCUBA / Freediving / snorkeling industry overall? What changes would you make?
I think the industry is doing ok but not great.  For sure freediving has grown a lot in the last 10-15 years. There are several organisations around the world who do great work, but we need more people and businesses looking to do the exceptional.   Sometimes talking with diving friends around the world, we all agree that this is probably one of the few industries where the prices we charge are the same or even cheaper than 5 or 10 years ago. We urgently need to proprofessionalize the industry and put the correct value on our product and services.
Finally, what would you say to our visitors to promote the diving you have to offer?
If you guys are looking for a unique immersive experience where you can mix your passion for diving with deep understanding of marine and costal ecosystem, then we are your choice.
Where can our visitors find out more about your business?
You guys can follow us on IG: Takata.experience 
Our website is: www.takataexperience.com