Nautilus Liveaboards meet Humpback Whales in Socorro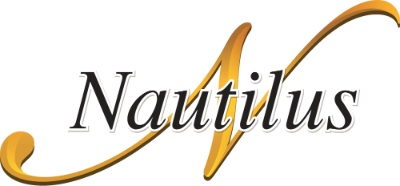 Sometime every November or December, humpback whales (Megaptera novaeangliae) from the Alaska show up in the Socorro Archipelago to mate, breed and teach their new calves the skills they need to make the long migration back north in late spring. Whether hearing the dulcet tunes of these gentle giants during a dive, or, if you're very lucky, witnessing them in the flesh while blowing bubbles, these are some of the most beautiful, inquisitive creatures to inhabit the ocean. Read on to discover some of the incredible experiences they've had with Mexico humpback whales over the years, with some interesting intel on these gentle giants to boot…
Humpback Whale Behavior in Socorro
For the past several decades, Nautilus Liveaboards has been fortunate enough to see some really spectacular behaviour; 40-ton male humpbacks will compete for dominance and sometimes literally smash into each other or rake their competitors with their barnacle-encrusted pectoral fins, leaving a trail of blood in the water. It's spectacular behaviour to observe although somewhat rare. While you cannot intentionally dive with them, if the stars align, you might be lucky enough to be approached by a mama and calf while you are in the water, as shown in this video taken by our dive master 'Vikingo' on one of our trips.
A Leap Out of Water: Breaching Humpback Whales
From listening to their haunting melodies while diving with friendly mantas and dolphins, to witnessing these gentle giants breach during surface intervals, it's a great privilege to be witness to the terminus of this great migration every year. While on the subject of breaching, we don't really know why these whales breach out of the water, but we do know that we have seen the losing male in these encounters repeatedly jump and breach out of the water while the successful male swims off on his mission. Is the loser letting off steam and venting his frustration by leaping out of the water? We think so…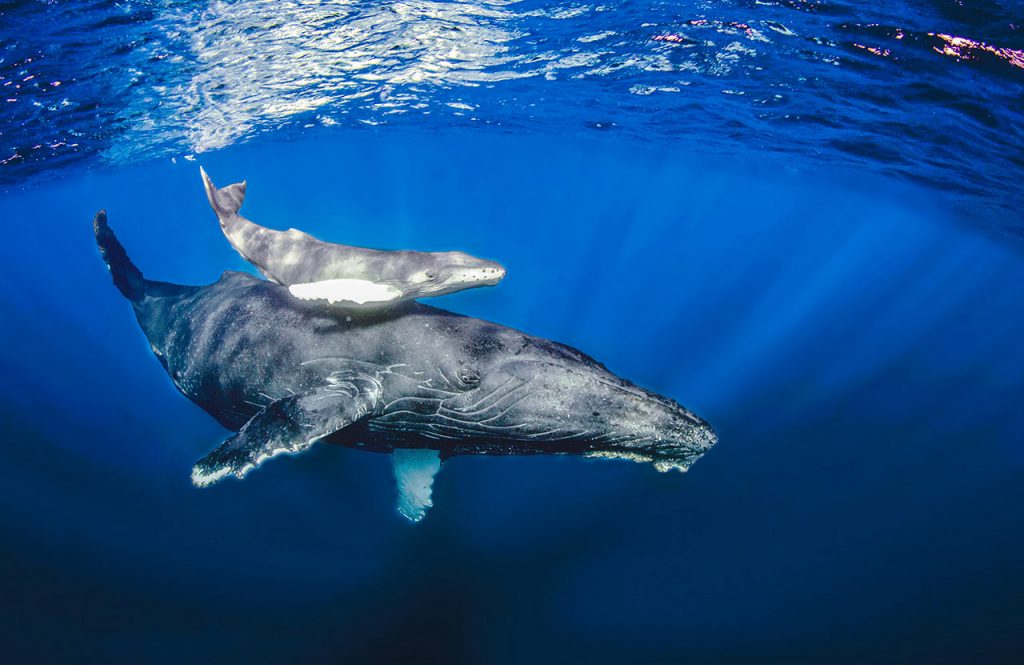 The Rich Repertoire of Humpbacks
Humpback whales are undoubtedly the opera singers of the ocean. Well, ok, some of the whales are the rorqual equivalent of the three tenors, while other humpbacks are somewhat, ummm, deficient in the crooning department. Either way, one super cool thing about diving Socorro during peak humpback whale season is that it's very likely you will hear the haunting and melodic singing around you during your dives. It's absolutely spectacular to be diving with a super friendly and empathetic manta ray while listening to a whale singing nearby. Interestingly, only male humpback whales sing… do they do that to impress the females? People used to think so, but recent research points more to singing as being a form of communication and locating other whales. A little-known fact is that humpback whales all over the world, and in every ocean, sing the same song – and that the song slowly evolves and changes over time…
Best Time to See Mexico Humpback Whales
Mid-January to mid-April is the absolute peak season for humpback whales at Socorro. The government of Mexico no longer allows boats to put snorkelers in the water with whales. But it's no problem and a great gift if a humpback whale swims by during a dive. You will hear them singing during your dives. If you are in a lower deck stateroom on one of the ships, you might hear them singing as you lay in bed at night. You are sure to see whales on the surface. And with Nautilus Liveaboard's decades of experience in these islands, they have a couple of secret spots to anchor to maximize the chances of the whales swimming right past the back of your boat.
Don't miss out on experiencing these charismatic megafauna beautiful animals…
Nautilus Liveaboards still have a few spaces available on their 2021 trips to see the Humpback Whales of Socorro. To book your space get in touch with them by clicking here.
Image credit: Craig Dietrich, David Serradell, Adil Schindler
Discover the Best of Belize with Dive Worldwide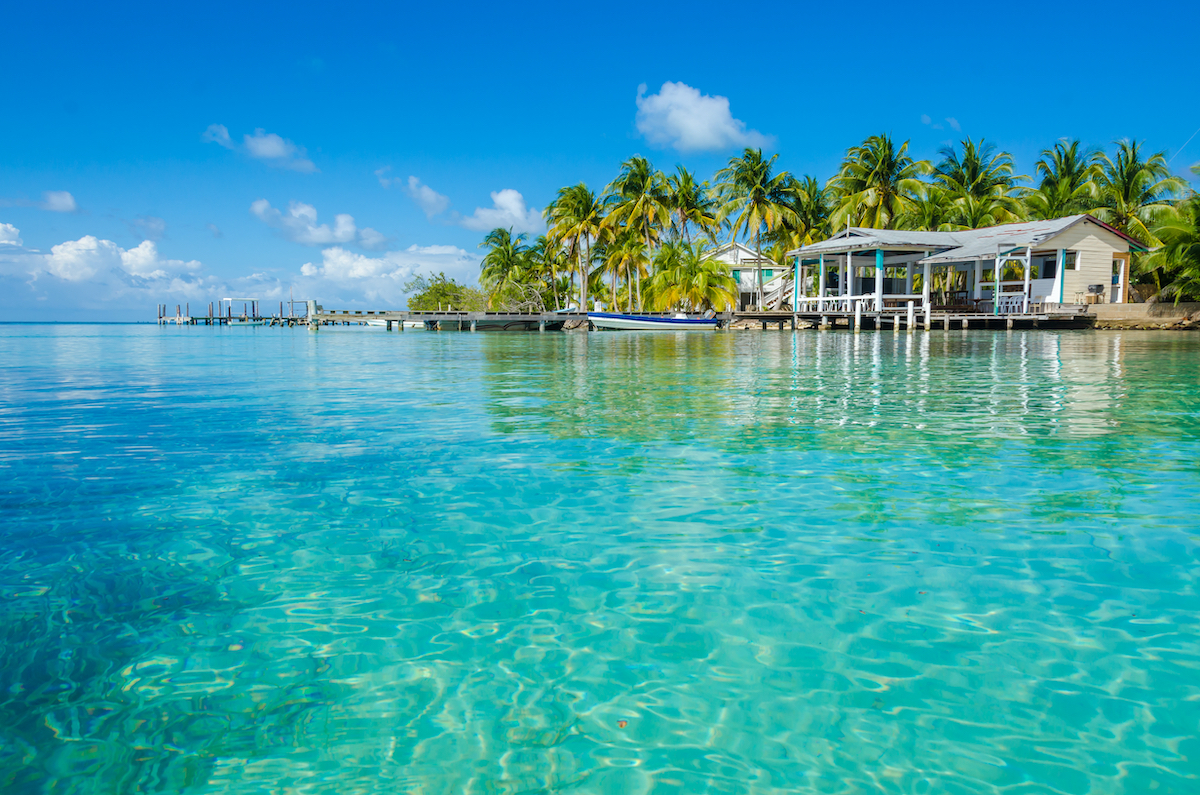 This June marks the 25th anniversary of the Belize Barrier Reef becoming a World Heritage Site! To celebrate, Dive Worldwide have rounded up their top trips to Belize which includes a resort-based stay, a liveaboard special and a twin-centre with neighbouring Guatemala – perfect for soaking up some culture.
Reefs, Atolls & Mayan Ruins
The only English speaking country in Central America, Belize is warm, welcoming and offers unbelievable adventures. This gem has plenty for divers from incredible nature and topside activities to magical diving opportunities. Belize has the second longest barrier reef in the world and three of the four atolls in the western hemisphere making it a popular choice for divers.
If you missed the Dive Worldwide Belize talk in January you can catch up here.
Spend a week diving the remarkable barrier reef from Ambergris Caye before enjoying a few nights exploring the jungle with its Mayan ruins and caves.
Underwater there's plenty on offer, with canyons, drop offs and swim throughs in addition to a unique topography and relatively easy conditions. You'll be accompanied by a kaleidoscope of reef fish as you marvel at the array of sea fans and sponges adorning the seabed. Highlights include nurse shark, stingray, grouper, angelfish, turtle and dolphin.
You then head off-the-beaten-track in land where you stay at an eco lodge in the heart of the Belizean jungle. Here there are a multitude of activities on offer including hiking and cave tours or you can immerse yourself in Mayan culture and visit a number of nearby ruins for a once-in-a-lifetime experience.
Departs: Jan-Dec
Duration: 13 days
Price from: £2,945 per person
Dive the Lighthouse and Turneffe Atolls from a liveaboard and experience the very best diving Belize has to offer. Located in the Lighthouse Reef there will be the opportunity to dive the Great Blue Hole. This atoll is full of marine life with angelfish, Creole wrasse, butterflyfish, barracuda and sponges found here.
Turneffe is the largest of the three atolls and offers a mixture of shallow reefs and sheer walls with a variety of reef fish and beautiful underwater scenery. Turtle, eagle ray, reef shark, snapper and jacks live on the healthy reefs. Dive sites of note include Half Moon Caye – another UNESCO World Heritage Site – and Painted Wall where you can find macro subjects such as ghostfish, crabs, blennies and invertebrates.
Departs: Jan-Dec
Duration: 10 days
Price from: £3,475 per person
Begin your holiday with some topside cultural discovery in Guatemala. This country packs a punch with its colonial architecture, Mayan ruins nestled in the verdant green jungle and stunning vistas. Don't miss a visit to Lake Atilan, widely renowned for being one of the most beautiful lakes in the world with its volcanoes, thermal springs and incredible sunrises.
After a few days in Guatemala it's time to go diving in Belize! Explore the barrier reef and spend time diving the UNESCO World Heritage Site of the Blue Hole – the largest of its kind in the world and one of the top reasons to visit Belize. Here the waters are crystal clear, the topography is impressive with large coral and rock formations and the marine life is prolific with reef and black-tip shark in addition to large grouper.
Departs: Jan-Dec
Duration: 14 days
Price from: £3,495 per person
---
If you want to experience the world class diving and topside highlights of spectacular Belize, contact the Dive Worldwide Team.
All prices are per person and include flights from the UK, liveaboard or accommodation, diving, most meals and airport transfers.
Save $700 on new Cocos Island Aggressor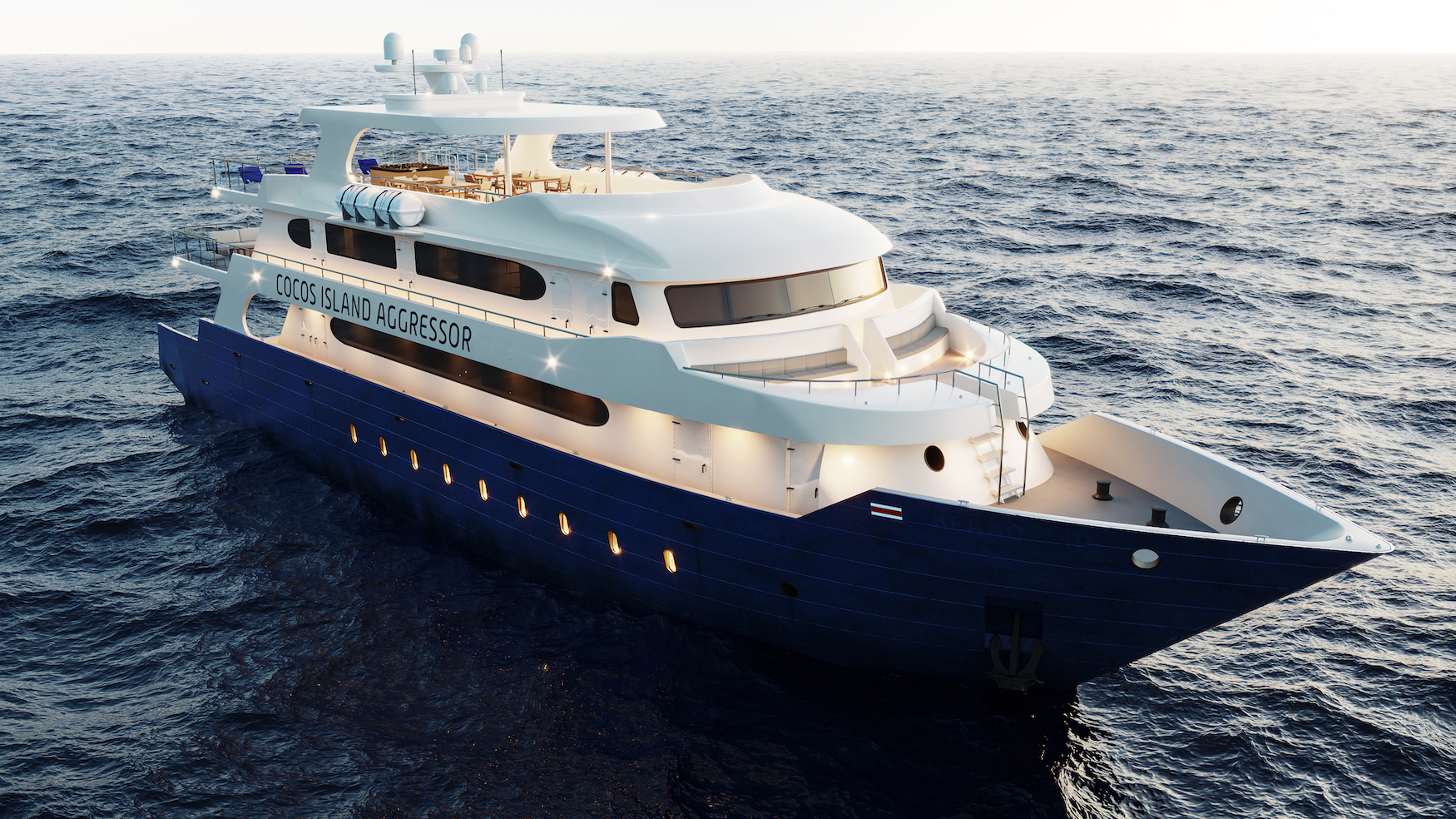 On January 13, 2023, the all-new, 124-foot Cocos Island Aggressor will cruise from Puntarenas, Costa Rica to Cocos Island, a remote, uninhabited Pacific island whose waters are world-renowned for schooling hammerhead sharks, manta rays and whale sharks. The 22-passenger, four-level luxury dive yacht was designed from the keel up with passengers' comfort, safety and indulgences in mind.
Guests can take advantage of this great value introductory special:
Booking Dates: March 28 – April 30, 2022
Travel Dates: January 14 – May 30, 2023
Savings: $700
*Applies to new individual and group reservations, money saving specials and other discounts do not apply, special is not retroactive.
Onboard amenities on Cocos Island Aggressor include a sun deck with hot tub, two guests' lounges, restaurant with chef-prepared meals, spacious dive deck and a computer station for editing underwater photos and videos. Eleven, spacious staterooms feature private baths and individual climate controls. Throughout the ten-night adventure, guests receive five-star service from eight professional, experienced staff members, many of whom have been with Okeanos Aggressor I & II® for decades.
Cocos Islands adventures include an average of 21 thrilling dives in the nutrient rich waters surrounding the lush island. Swift currents and underwater sea mounts attract massive fish schools, giant marble rays, tuna, white tip sharks, Galapagos sharks, and hammerhead sharks. When conditions allow, the staff shuttles guests to the island for hiking and swimming in the pools of Cocos' many majestic waterfalls. After the charter's final dive, the Cocos Island Aggressor is escorted by dolphin and false killer whales for the 342-mile voyage back to Puntarenas. Guests may continue their adventure in Costa Rica with optional rainforest tours, white-water rafting or surfing.
"The Cocos Island Aggressor raises the bar of liveaboard accommodations. We are thrilled to offer dive adventures to Cocos aboard this extraordinary new yacht," says Aggressor Adventures Chairman & CEO Wayne Brown. "Cocos has been an Aggressor Adventures destination since 1988, and many of our clients have experienced the adrenaline rush of diving here. Today, we invite new and returning guests alike to enjoy more exciting adventures with us in Cocos aboard the luxurious new Cocos Island Aggressor."
Cocos Island National Park was designated a World Heritage site by UNESCO in 1997.
Cocos Island Aggressor diving, airline and mainland tour reservations can be made online at www.aggressor.com, or by calling 800-348-2628 or +1-706-993-2531.